We all know the benefits of getting outdoors and walking in nature, but sometimes the thought of getting out into the wilderness by yourself can be a bit daunting. Here are some reasons why joining a group is better than trying to go it alone!
Socialising
For many of us, trying to find the time to be social as well as exercise regularly can be difficult and often results in doing one or the other! Joining a group is a great way to combine both- getting together with like minded people and connecting/catching up while getting some exercise and fresh air is a sure fire way to boost your mood. You may widen your social circle find that a group walk session is excellent therapy for both the mind and the body!
Accountability
It is well known that if you schedule ahead of time and make a commitment to someone else, you are far less likely to cancel! By signing up for a walk or planning with a friend you are increasing your chances of following through with your plans, unfortunately we are far less likely to let someone else down than ourselves- accountability is a great motivator. No one wants to be the guy who cancels on the other person! Your fellow walkers can help each other to stay focussed and motivated as each person will at some point not feel 100% enthusiastic and need some encouragement. Sometimes being the person to get another out the door is so rewarding in itself and also helps your sense of achievement.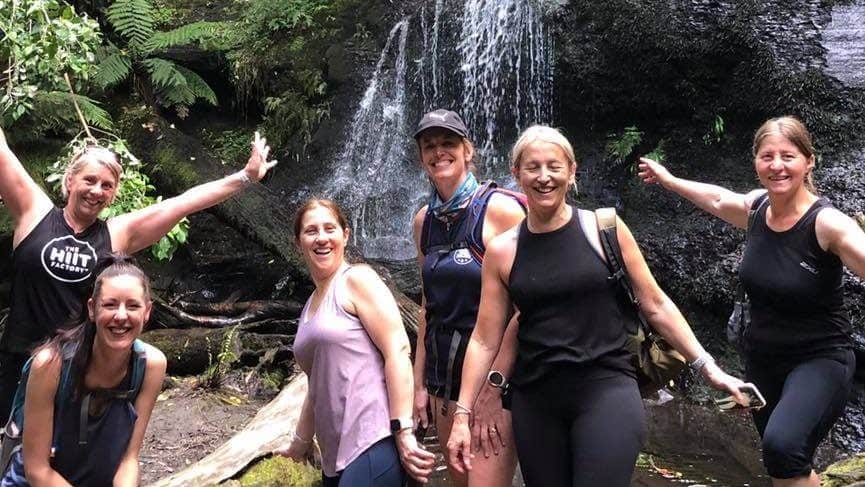 Safety
It is important when heading out into the wilderness that you are safety conscious. By going with an organised bushwalking group you can be assured that the leader is experienced and will be able to assist with directions, first aid, appropriate equipment and if you're lucky also some knowledge and history about the location making for an interesting and educational experience!
Organisation
The check list for heading out on a bushwalk can be long, and at times daunting. Many people we have spoken to have admitted that one of the barriers to getting out onto the trail themselves is purely all the organisation involved. By joining an organised hike all the little things are taken care of for you- the equipment, guiding, location, first aid equipment, and even the food! By taking all the hard work out of it for you, all you need to do is show up. Now if that's not a great incentive to get out on the trail I don't know what is!
Join our community of likeminded people and share ideas, goals, laughs, and make a friend or two for future adventures! https://www.facebook.com/groups/629685937200599