There is a very good reason you are exhausted and irritable. It is not only you! And there is a way you can change it with a few relatively easy changes to your thoughts and behaviors, which include 'slowing down' and 'being kinder' to yourself.
So if you want to be less of a grumpy bum, be more productive and live your values then read on.
When the lockdowns ended at the end of 2021 we all had so much hope of getting back to a new normal as we resurfaced exhausted, traumatized, anxious and relieved, but why now are we all feeling burnt out, exhausted and irritable?.
2022 had so much to offer, catching up with missed friends and family, catching up with lost birthdays, milestones we missed and connecting over our losses. I don't know anyone through those 2 years who wasn't affected emotionally, mentally and financially by the trauma that we all went through.
But the hope of the turn of the year was short-lived. Entering 2022 with so very little in our batteries the turmoil continued and like a tsunami, it grew and grew. The mental scars that we carried never had a chance to heal and recover, and our nervous system is still on overdrive. The thing with trauma is that it takes a lot of energy to recover from, a lot of conscious thought processes, and it especially needs time!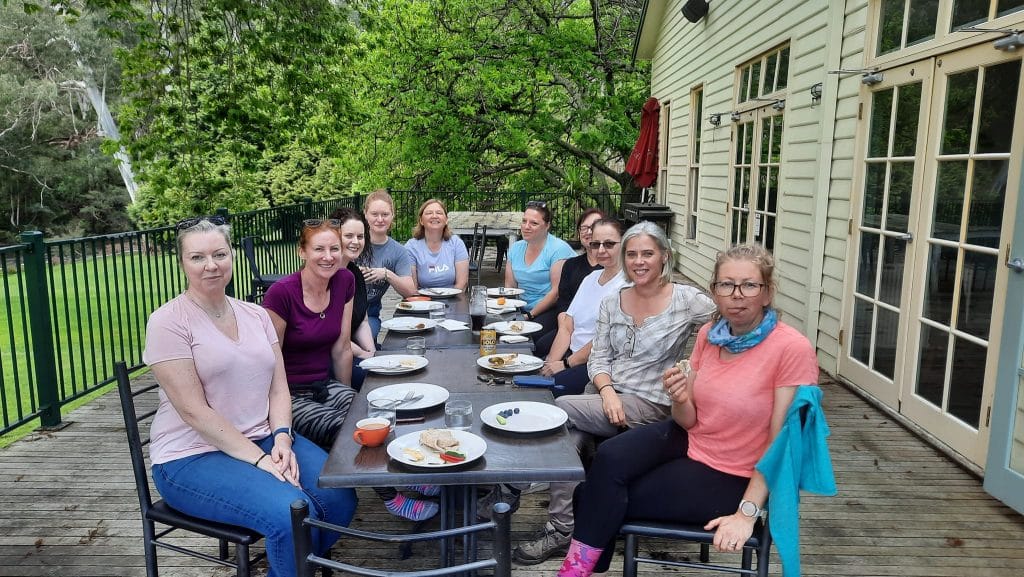 In the drive to get back to normal in 2022, catch up with friends and family, get back to work, travel, all without acknowledging the turmoil of the last two years has left our mental state depleted.
So instead of stopping, taking a breath, taking time to heal, I feel we got more irritable, more overwhelmed, and the world around us sped up again as we kept trying to hang on. People tended to turn inwards not in kindness and understanding, but as a need to protect 'me'. We are quicker to react to the negative, have shorter patience and may even feel less productive, even with far more opportunity than during the past two years.
We have personally watched family and friends fall, endured mental anguish watching our 4 teens struggle, worked hard to keep our staff team afloat, when we have questioned what we are doing, but as always we pushed through because we wanted to thrive again. On reflection, this has been the toughest year, with relentless physical, financial, and emotional struggle which at times has left me completely defeated, leading to feelings of both personal and business failure, and questioning our purpose and vision.
However, for me, getting back out on tour with some of our favorite people and doing what we love reminded me that it's ok to not be ok. To use the time on the trail to consciously understand why I felt the way I have, and go back to the self love and consciousness that I need to repair. Not everyone can just re-energize with an adventure holiday, and I can't keep going from one trip to another, so I am always seeking ways to improve.
Firstly, this isn't a crash burn where you stop doing everything, run and hide for a while and hope it will all wash away. That particular mindset reminds me of the 'crash diet' that never lasts, where you think you need to be really good this week and go to the gym 3 times, eat no carbs, buy some vegetables etc. We know these thoughts and actions don't turn into lasting behavior and often end up in feelings of self-loathing and depression because of failure.
So you'll be wrong if you are thinking you can just sit on a beach and do nothing for a week and come home with energy to spare. You will not have improved your ability to motivate yourself, you will not improve your mindset, and the changes will be short lived – just like our crash diet.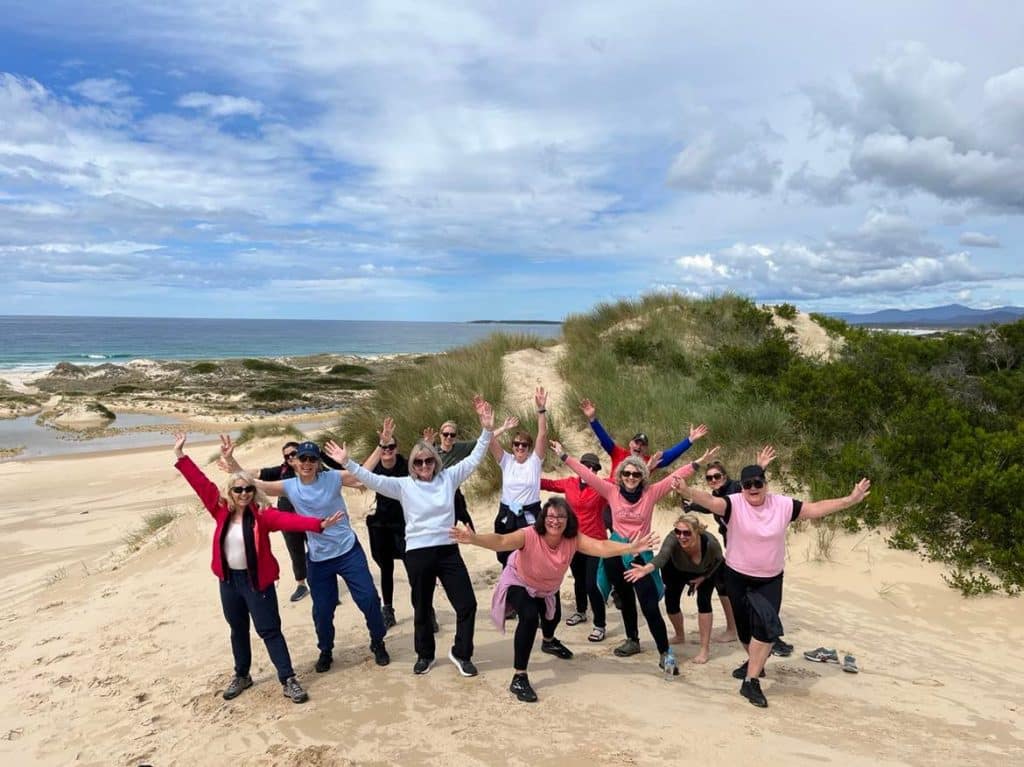 Our goal is to improve our mindset and importantly – the WAY WE REACT to pressure, instability and change.
We need to take a breath, rest our brains by moving our bodies, and make small changes to recover. We need to turn inwards and start talking to ourselves like we would someone we love, take time to become conscious of the trauma the last few years have given us.
When we feel irritable, grumpy and want to bunker down, we need to continue to show ourselves love and compassion and find ways that make us feel good. The 'feel good' needs to be longer term than the superficial benefits of alcohol, Netflix and chocolate. The small changes I suggest include going for a longer walk, making time to catch up with a friend and debrief, have an adventure big or small.
We need to worry less about being productive and take some time outside to get the creative juices flowing, to help us sleep better, regulate the hormones and allow mindset changes.
We don't need to stop, but deliberately slow down for a period of time and change where the focus is. Rather than feeling the constant pressure and the need to satisfy everything around us, we need to re-connect, improve our self-awareness and understand that it's ok to take time to improve ourselves – this allows us to be stronger for others. This doesn't have to be done at once – remember it is not a crash diet but a slow change in mental and physical aptitude. Choose one small thing you can do today and consistently achieve it without mental stress. Make a small change today, and tomorrow, and continue these. Always spend time reflecting on progress and improving yourself. This self improvement will increase your resistance to burnout, stress and improve your physical health. Imagine a healthier happier you and aim for it.