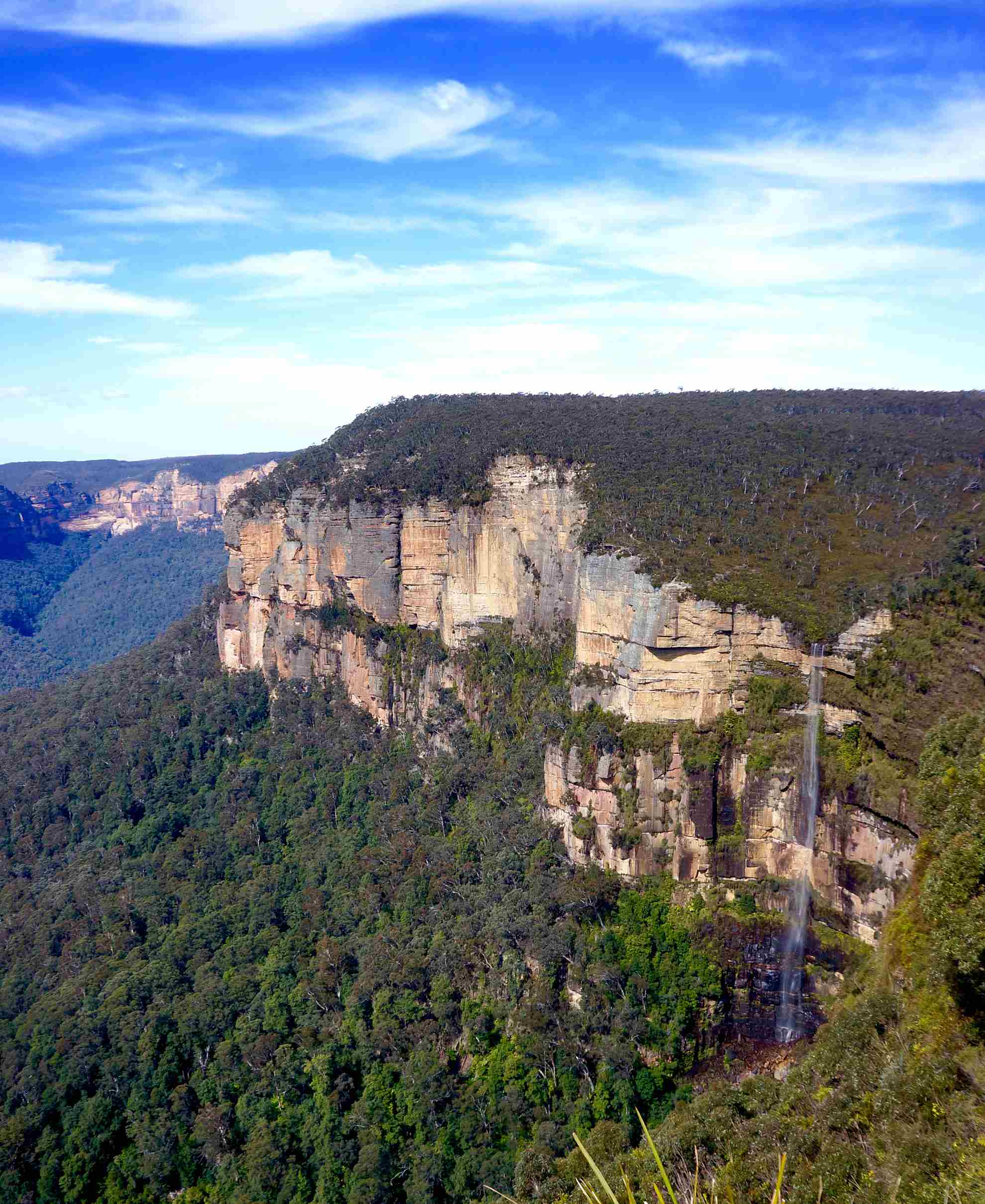 Download our Blue Mountains brochure for all you need to know
Overview
Famous for its rugged mountains and sandstone cliffs, and carpeted in Eucalypt forest that stretches out beyond the horizon, the Blue Mountains need little introduction. This World Heritage area contains some of Australia's best bushwalking trails, and offers terrain that just screams adventure.
In this three night, four day adventure we will take you deep into the Blue Mountains, where you will forget all about the stresses of everyday urban life. We will journey off the beaten track to see waterfalls, eucalypt forests, and dramatic landscapes like nowhere else in Australia. For those that really want to push their boundaries, you'll have the optional extra of slithering down Empress Canyon, complete with a few water jumps! It might sound scary now, but something about the beauty of the Blue Mountains will make you feel both peaceful and courageous!
Come explore and unwind with us, let us guide and support you with an encouraging group of like minded people and be amazed at the awe inspiring scenery. You will discover hidden walks, gaze at sunrises, and test your legs on some rugged terrain. At the end of a hard day's hiking, you'll be able to relax and enjoy a drink with new friends, while a delicious healthy dinner is prepared for you! All breakfast, lunch, dinner and healthy snacks are prepared by our awesome guides, meaning that you get to have time to fully unwind, and just enjoy yourself! Our chauffeured bus will pick you up and return you to Sydney Airport, and you will stay in a secluded and quiet accommodation. Don't miss this opportunity to be guided through this area in comfort and safety. Each hike offers a variety of breathtaking views and is a great challenge to build fitness and develop hiking confidence. This is an awesome getaway filled with adventure, fitness and opportunity to meet other like-minded friends.
Upcoming Dates
No hassle, no stress
Itinerary, accommodation, food...TSA has it covered! Join us on this adventure without the stress of organisation so you can focus on getting the most out of your trip.
Expert guidance
Highly trained and experienced tour guides who bring the adventures to life. Our guides are remote first-aid trained and carry powerful UHF radios, PLBs, and first-aid kits.
Great community
Create long-lasting connections and friendships with like-minded people. Our community is one of the largest hiking communities in Australia and we're growing every year!
Hiking and scenery
Experience the best wildlife, scenery, and trails around the world. We take you on the paths less travelled to create unforgettable memories.
Tour Highlights
Hike to the famous Three Sisters

Test your legs on the Grand Stairway and Furber Steps

Take in spectacular views at the Grand Canyon and Price Clifftop walk

Optional extra: Abseil your way down the impressive Empress Canyon

Wind down in comfortable twin-share accommodation

Great social fun with support and encouragement

Supported by TSA best guides and chef!
What's Included
3 nights accommodation, twin share
We base this tour from our twin share accommodation right in the heart of the Blue mountains
Single supplement may be available – at extra charge and request
Breakfast, lunch and dinner included
Experienced and qualified guides
Highly trained and experienced tour guides who will bring the adventures to life. Our all guides are remote first aid trained and carry powerful UHF radios and PLB's and first aid kits.
Enjoy a great selection of short and moderate walks that take in some of the best and well known areas of the Blue Mountains
Be ready for steps as this area is not flat walking! We can walk between 100-1998 steps over the weekend.
Day 1

Leura Cascades and Katoomba

Included:

Hotel

Lunch
Dinner

We begin with a pick up from Sydney Airport and start our drive to the Blue Mountains. Enjoy an early lunch at the Leura Picnic area before our first walk. This walk explores the Leura Cascades area, including vantage points across the Blue Mountains plus a descent around waterfalls. It's a great introductory walk and shows the huge variety of terrain in this location.We'll then head into Katoomba to explore the wonderful village atmosphere and check out the local shops. We head to our lovely accommodation to unpack and relax before setting off again for a short sunset walk around the Night-lit Walk, with magnificent views across the entire Blue Mountains. A quick trip back to our accommodation and a yummy dinner.
Day 2

Grand Canyon walk and Canyoning

Included:

Hotel

Breakfast
Lunch
Dinner

Get ready for a full day, starting with the awesome Grand Canyon walk, a popular loop with twisty tracks and beautiful scenery. We dig into a picnic lunch and then have the option to meet the crew for afternoon canyoning! This will be wet and wild as you descend the easy graded Empress Canyon and see the mountains from a new vantage point. There is no abseiling on this one but there will be water jumps.The alternative is to head on a longer walk and enjoy more spectacular views from the Evens Head Cliff Top Walk, an out-and-back walk with views of the massive cliff lines of the Blue Mountains. We return to our accommodation for a tasty and nutritious meal.
Day 3

Fuber Steps Track and Three Sisters

Included:

Hotel

Breakfast
Lunch
Dinner

Today is another cracking day out with our walk heading down the cliffs at Katoomba and around an undulating loop. We start with steep downhill along the Fuber Steps track, walk below the famous Blue Mountains cliffs, and traverse valleys and windy tracks to the bottom of the massive staircase underneath the Three Sisters. This is followed by a long climb so take your time on this ascent and enjoy the view from the top of one of the most famous lookouts in Australia.We may head back to the accommodation earlier today for the opportunity to kick back before heading to the local tavern for a lovely meal out.
Day 4

Wentworth Falls and Farewell

Included:

Hotel

Breakfast
Lunch

We start early again for the final opportunity to test your legs on the steep track to the bottom of Wentworth Falls for stunning photo opportunities. Enjoy a break here because we then hit the steps on our return journey back up! Hop up that final last step onto the bus and sit back as we deliver you down to Sydney for a coastal walk along the stunning beaches and headlands of the coastline. This is a favourite walk of our team as we traverse a unique mix of beaches, rocky cliffs, rock pools, and mansions of this short section of coastline. We hopefully finish with an ice cream and have you back at the airport in the late afternoon, with many memories and a huge sense of achievement.
Accommodation
A cosy, warm and welcoming hotel located near the Blue Mountains. With 1920s architecture and décor, you may feel like you've stepped back in time but it'll be just what we need to relax and recharge after a days hiking. Most of the rooms are twin share - single supp may be available at an extra cost and at request.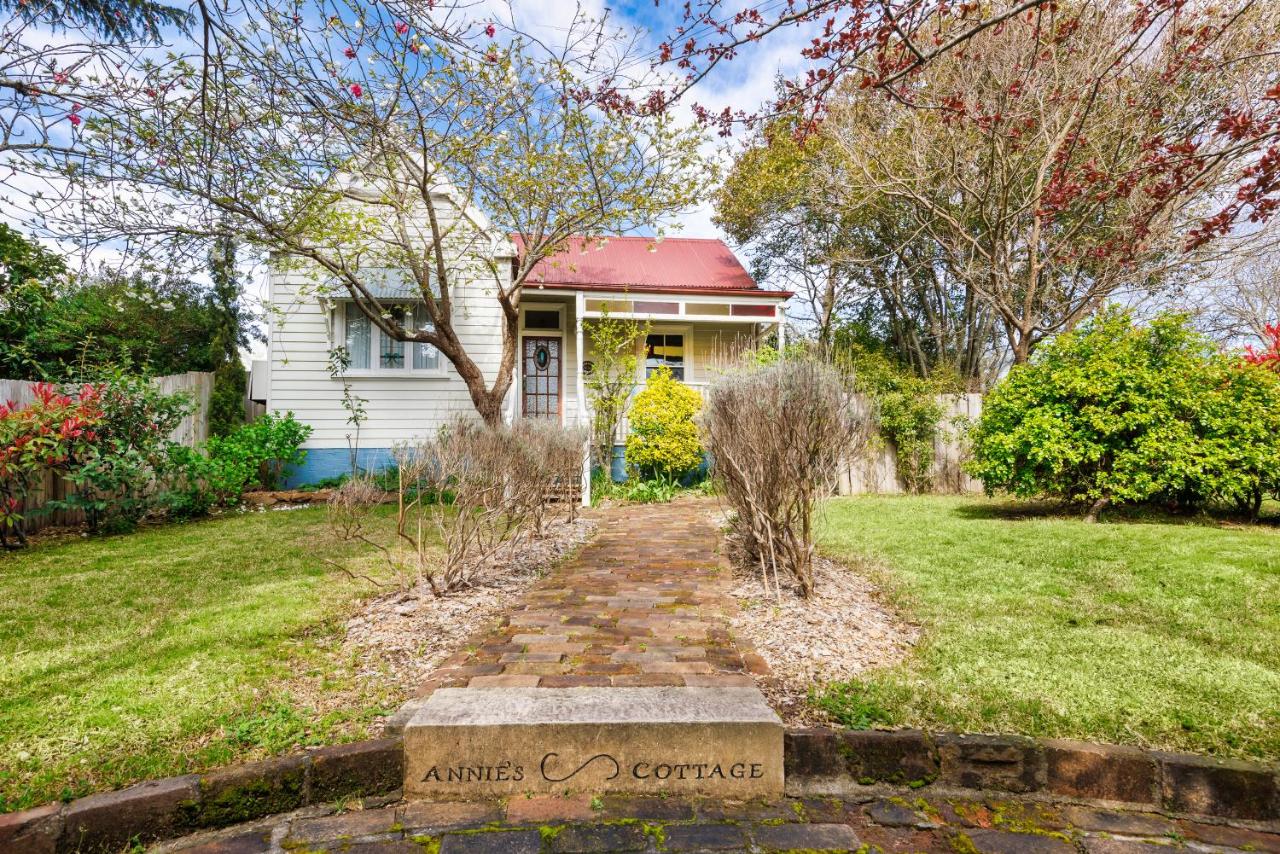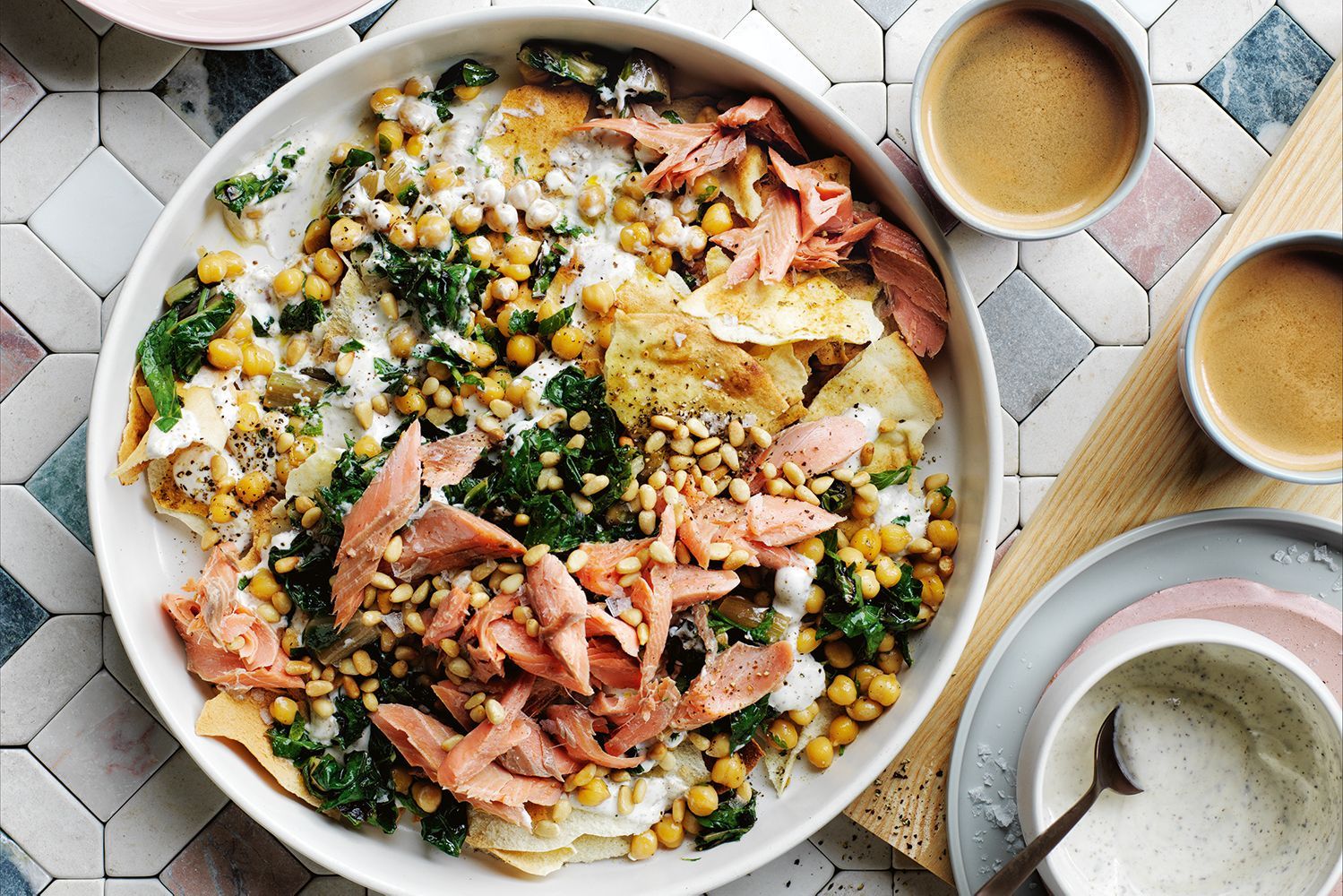 Food
The food will be provided by TSA and your guide will prepare and cook your delicious and nutritious dinner, lunches, all snacks and breakfasts. We love our food so be prepared to have freshly delicious meals, ground coffee, yummy snacks and fresh fruit, beautiful vegetable based salads, wraps and cheeses. All this food is energy filled to sustain you on the track - oh! and lets not forget a sneaky dessert. We can cater for a range of intolerances and dietary requirements. Contact us if you have any particular requests, and we will do our best to cater for you.
Where we're going
Blue Mountians, NSW
What our adventurers have said
"Can't rate this tour company and trip highly enough! Go, do it! Sign up! Book the trip! Each day was full of wonderful hiking, company, food and joy! From the amazing and carefully picked trails and views they take you to, to the friendly expert guides who not only carry your hike snacks but then also feed you amazing nourishing meals each day, to the wonderful fellow travelers and comfortable accommodation." - Beck
BOOK NOW
Upcoming Dates
Blue Mountains
Start: April 19, 2024 9:00 am
End: April 22, 2024 4:00 pm
Price: $1995 $1995
Members Price: $1795
12 left
Book now
Blue Mountains
Start: April 25, 2024 9:00 am
End: April 28, 2024 4:00 pm
Price: $1995 $1995
Members Price: $1795
12 left
Book now
Blue Mountains
Start: October 18, 2024 9:00 am
End: October 21, 2024 4:00 pm
Price: $1995 $1995
Members Price: $1795
12 left
Book now
Secure your spot with a non refundable deposit, and have the remainder payment be automatically split over additional payments. Proceed with booking to choose your payment option. See here for our payment plan details terms and conditions.