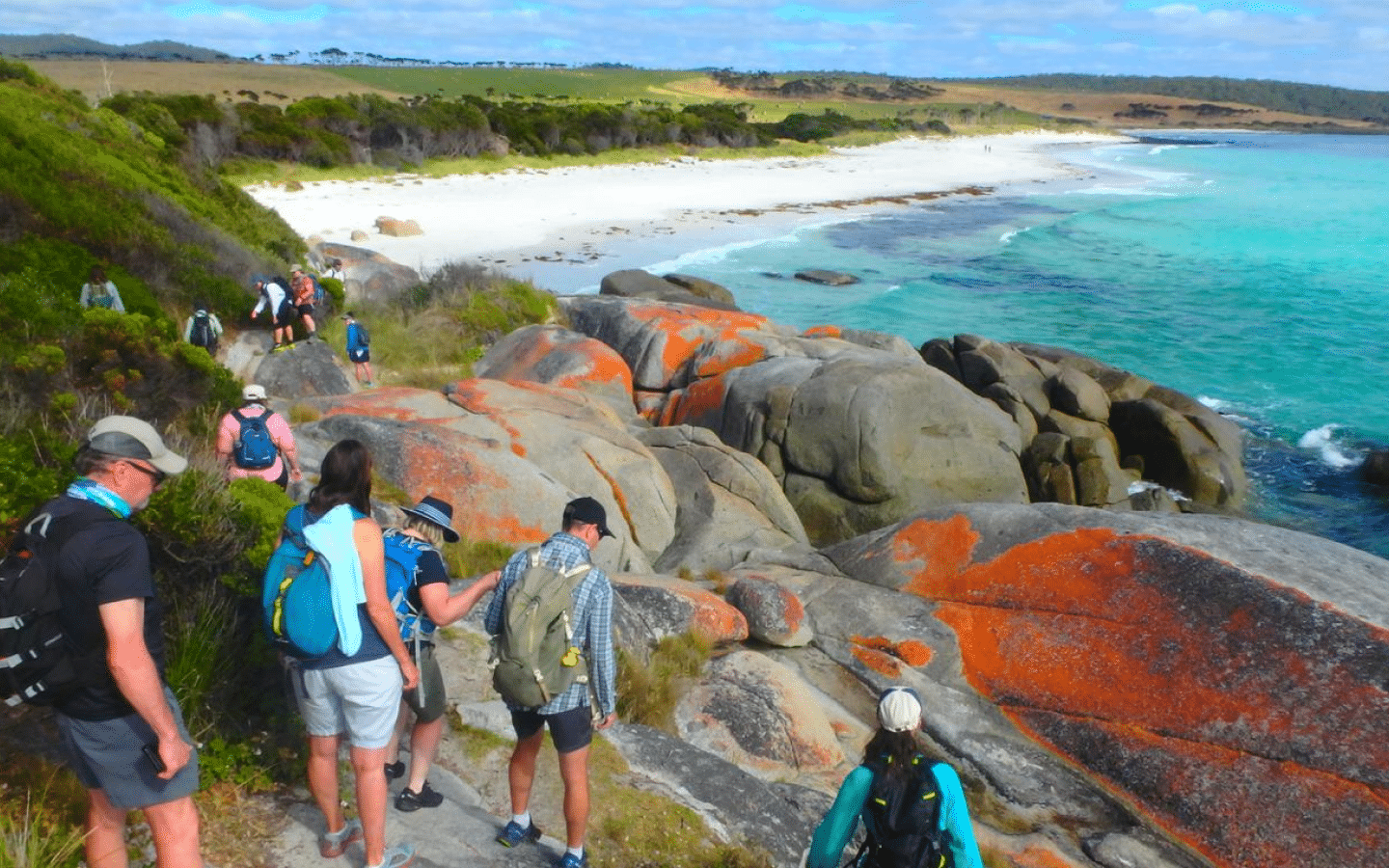 Adventure Tours
Explore with us, enjoy new experiences, and create memories that last a lifetime
International Tours
Discover a new kind of holiday with one of our international tours. Immerse yourself in a new culture and feel good with adventure.
This is your time to experience culture, nature, and adventure.
Our adventure tours provide opportunities to have inspiring experiences, create friendships, and make memories to last a lifetime. Whether you want to take on the summit of Kilimanjaro, combine culture with hiking in Japan, snorkel with whale sharks on the Ningaloo reef, hike alongside Morocco's nomadic Berbers, or try caving and rafting in New Zealand, we have the perfect itinerary for you.

All of our tours are designed to create unique experiences based on hiking and adventure. If you're craving a mental break, our tours have the perfect balance so you can switch off and enjoy your time, knowing everything is organised for you.

Let's make this your time to embrace travel and adventure. See how the power of nature can help improve your mind and body!
Upcoming Tours
Delicious food
Most of our adventure tours include all meals. When travelling overseas, this will be local cuisine. Some tours may require you to purchase snacks and lunch on the trail.
Expert guidance
Highly trained and experienced tour guides who bring the adventures to life. Our guides are remote first-aid trained and carry powerful UHF radios, PLBs, and first-aid kits.
Great community
Create long-lasting connections and friendships with like-minded people. Our community is one of the largest hiking communities in Australia and we're growing every year!
Hiking and scenery
Experience the best wildlife, scenery, and trails around the world. We take you on the paths less travelled to create unforgettable memories.
Domestic Tours
Explore Australia's backyard on one of our supported, hassle-free tours.
Why join us?
Tailored payment
Break up payments into manageable instalments
Knowledgeable guides
They'll ensure you see the hot spots on and off the beaten track
Unique itineraries
Maximise and customise your time away and experience the best of that location
Virtual info night
Meet the guides and your fellow hikers, get prepared, and ask your burning questions
Peace of mind
We take the stress out of planning a trip, so relax knowing everything is sorted for you
Travel advice
We provide flight suggestions, visa information, packing lists and other information for your trip
Our community
We have an ever-growing group of people wanting to live their best life! Let's make it happen for you!
Training programs
Motivate, support and encourage you for your trip (Kilimanjaro hike)
4-Day Adventure Tours
The perfect adventures for those who may be time-poor, but are still craving a unique and exciting adventure experience