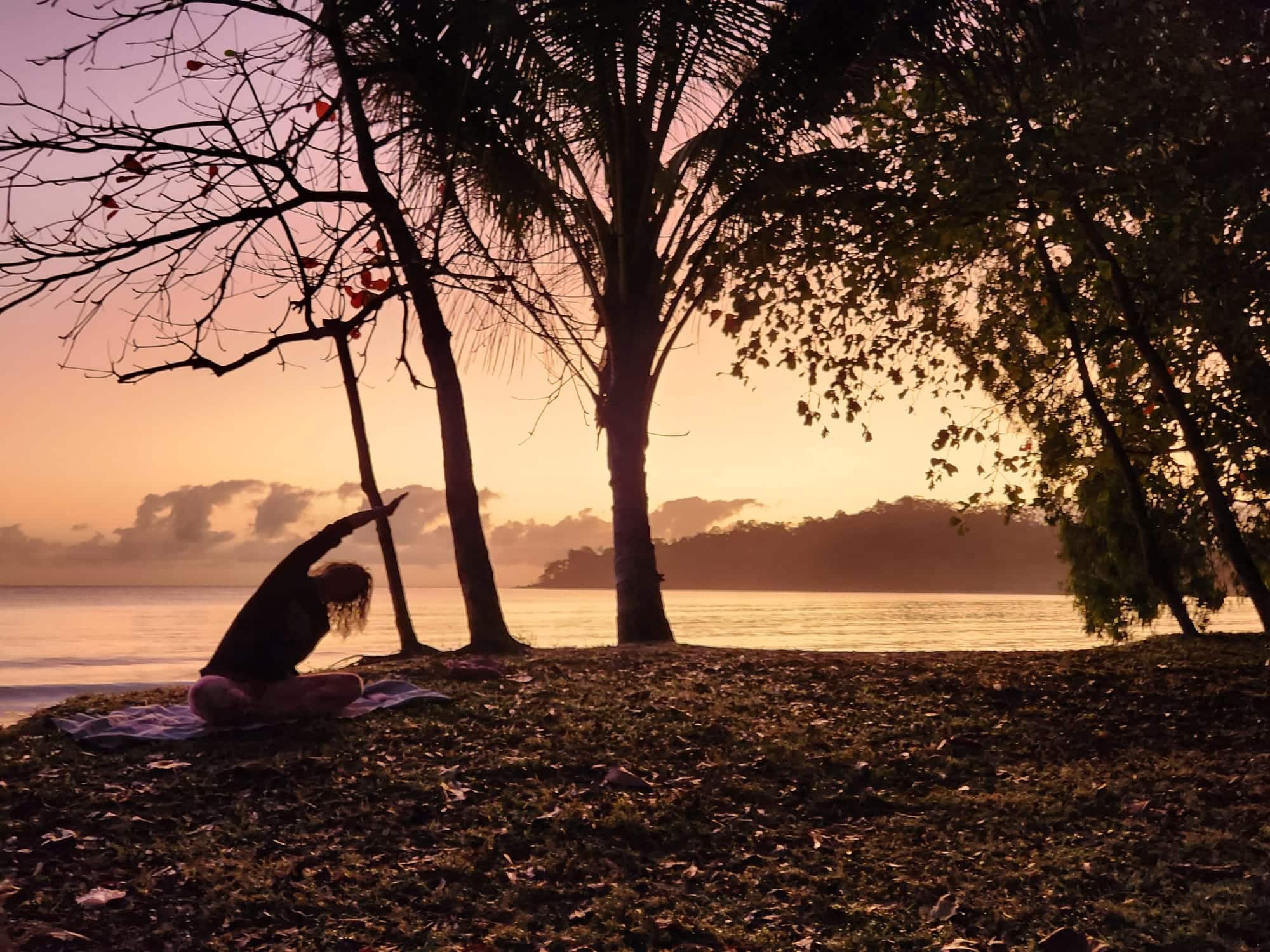 Yoga, Hiking and Wellness Retreats
For your physical, mental, and social health
When was the last time you took time out for you?
When was the last time you felt rested, body and soul? I don't mean the time you were exhausted and sat in bed recovering with ice cream and Netflix. I mean time out that energizes, motivates, and refreshes  you. Some time to fill your cup, put you first, and make you feel good at being you? 
We are often told that wellness is all about bubble baths, massages, and spending time alone. This may work for a little while, but often is just a band aid fix. If you really want self care, it comes from doing! At TSA, we know that wellness is always connected to moving, nature, adventure, and being part of a group doing something exciting (with some creature comforts like a good bed, food and drink). Our wellness retreats are all about improving both your mind and your body, so you come out of it feeling prepared to keep on living your best life.
So, if you need an escape that involves moving your body (on the trail and in the studio!), expanding your social circle, and learning invaluable wellness skills, then join us on one of our wellness retreats. It's time to reset, refresh and stay on top of being your best self. Let's make all aspects of your health a priority; you deserve it.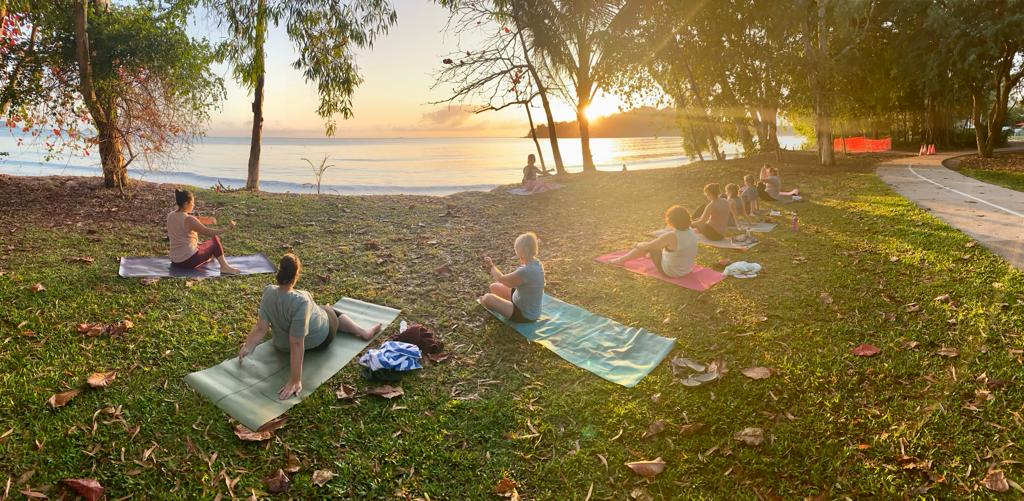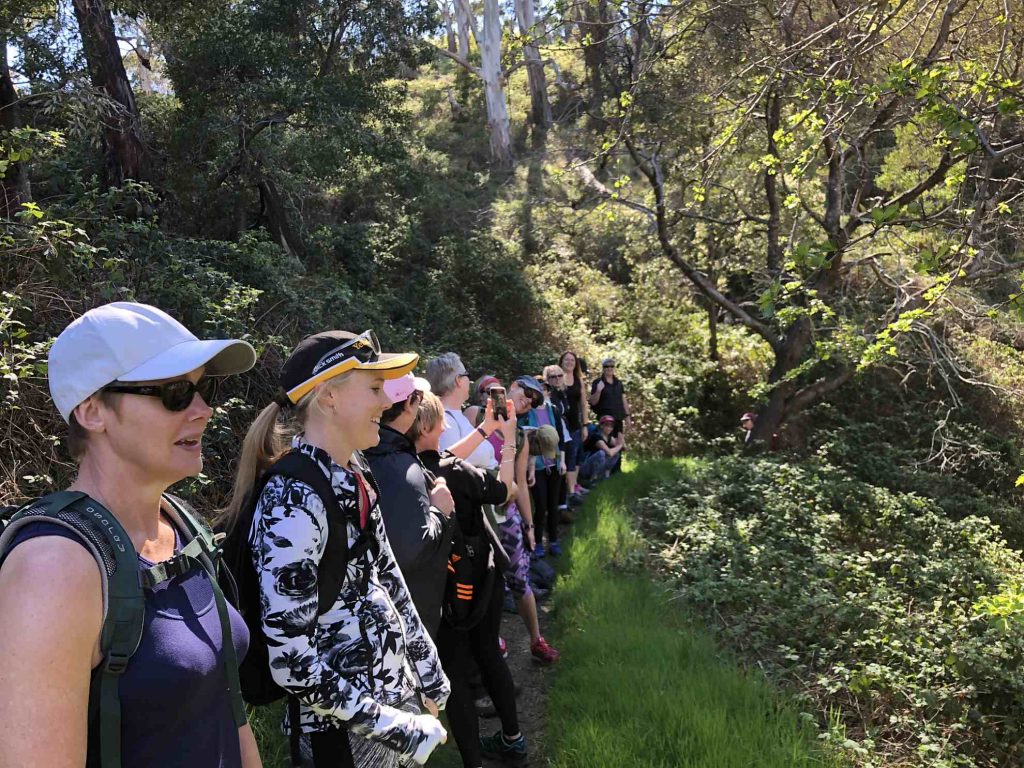 We offer a range of wellness retreats that suit you and your needs, from time, ability and budget. However, they all cover the same key features, such as at least one daily yoga session, hiking in the areas surrounding each location, and twin-share rooms in gorgeous accommodations.
They also include the usual great features of any TSA adventure. You can expect to have professional and qualified guides and yoga instructors, wholesome home-cooked meals, and a friendly group of like-minded adventurers.
Depending on the trip and location, some retreats have special additional features such as workshops, spas, saunas, swimming pools, snorkelling, open fires, tennis, cardio options, massages, charcuterie lunches, gin tastings, and more! Check out some of our wellness retreat options below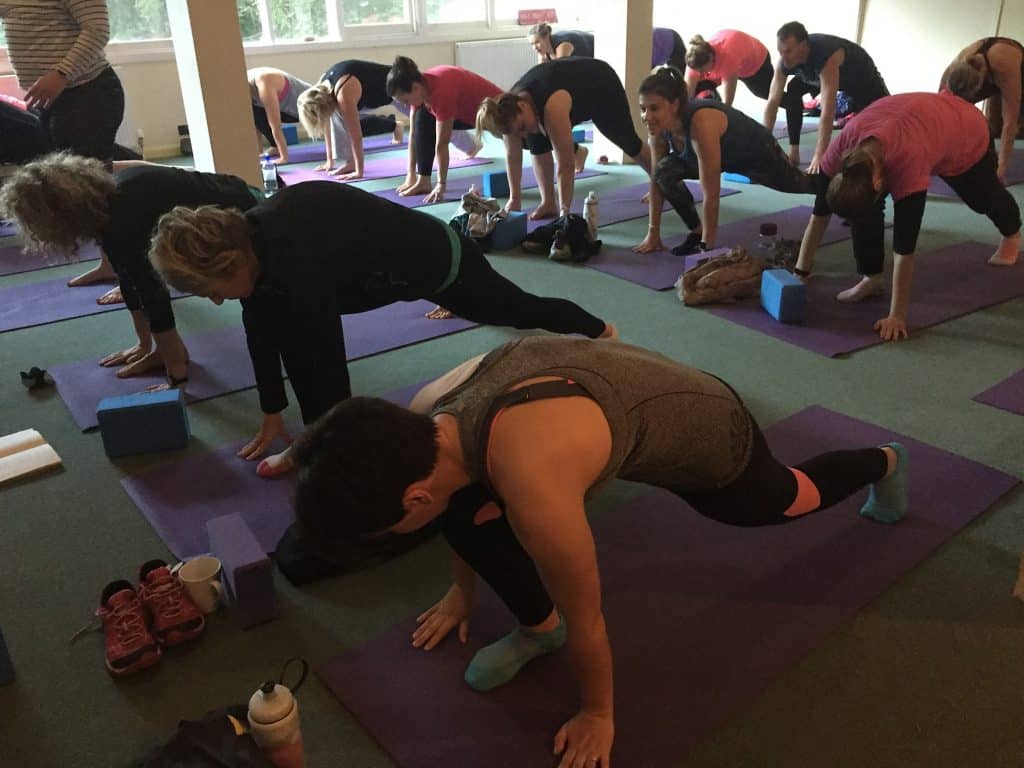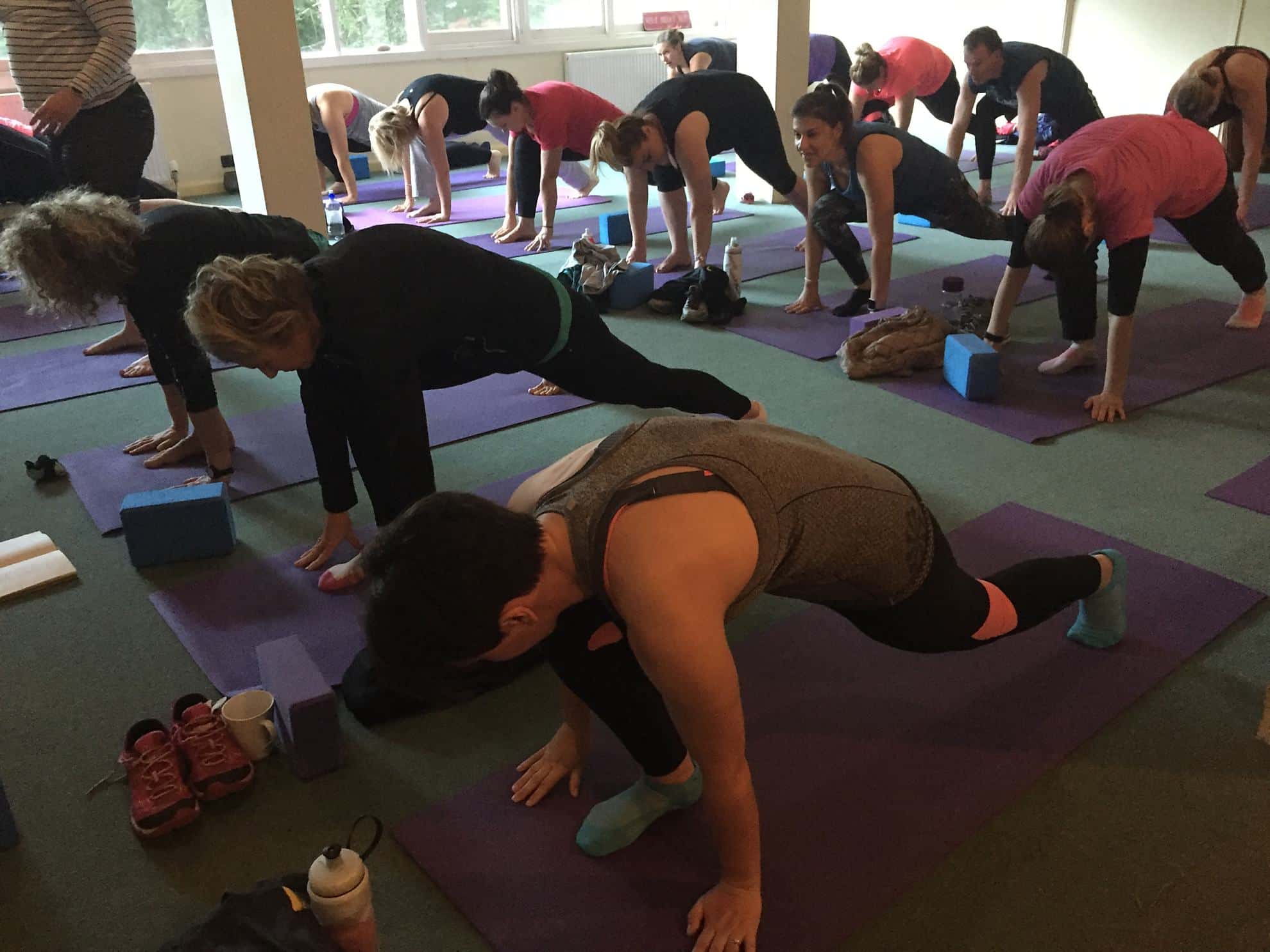 This is a beginner-friendly weekend, with short hikes exploring the picturesque town of Daylesford. Over the weekend, we will have three yoga sessions. Don't worry, you don't need to be a hardcore yogi for this, our instructor teaches you all you need to know. Plus some downtime for a massage or hammam!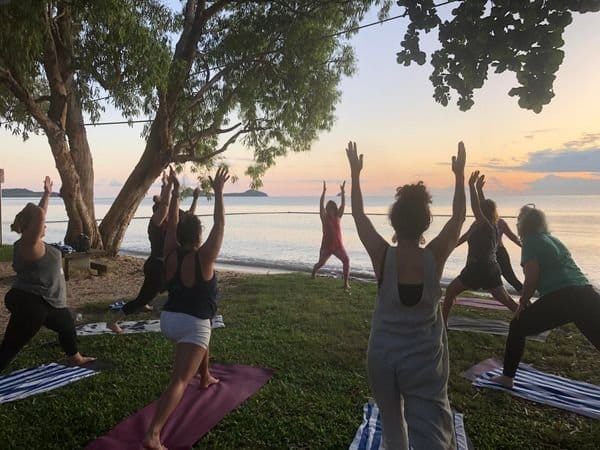 With rainforest and beach walks, yoga sessions, swimming and snorkelling, healthy meals, a beautiful private villa, and more… this retreat is a great 'me' time holiday. We strike the perfect balance of activity and relaxation and limit the group size to ensure we all get to know one another. We chat, support one another and have a laugh – all set in the beautiful tropics!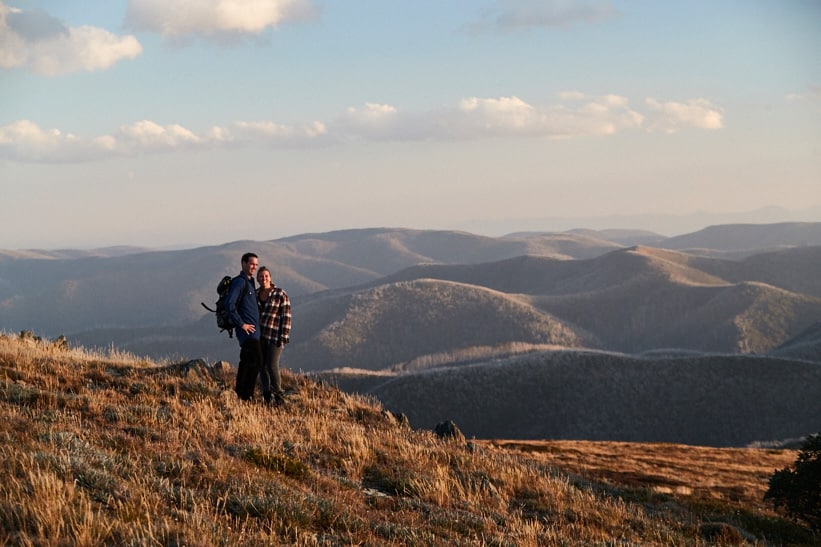 This is a slower-paced, easy-to-moderate trip. It includes some wonderful alpine walks where you get to see some amazing places and experience the high country plains and valleys. You'll enjoy yoga sessions each day, hiking in the mountains, and home-cooked food at our gorgeous accommodation. Then take a dip in the spa or relax next to the open fire.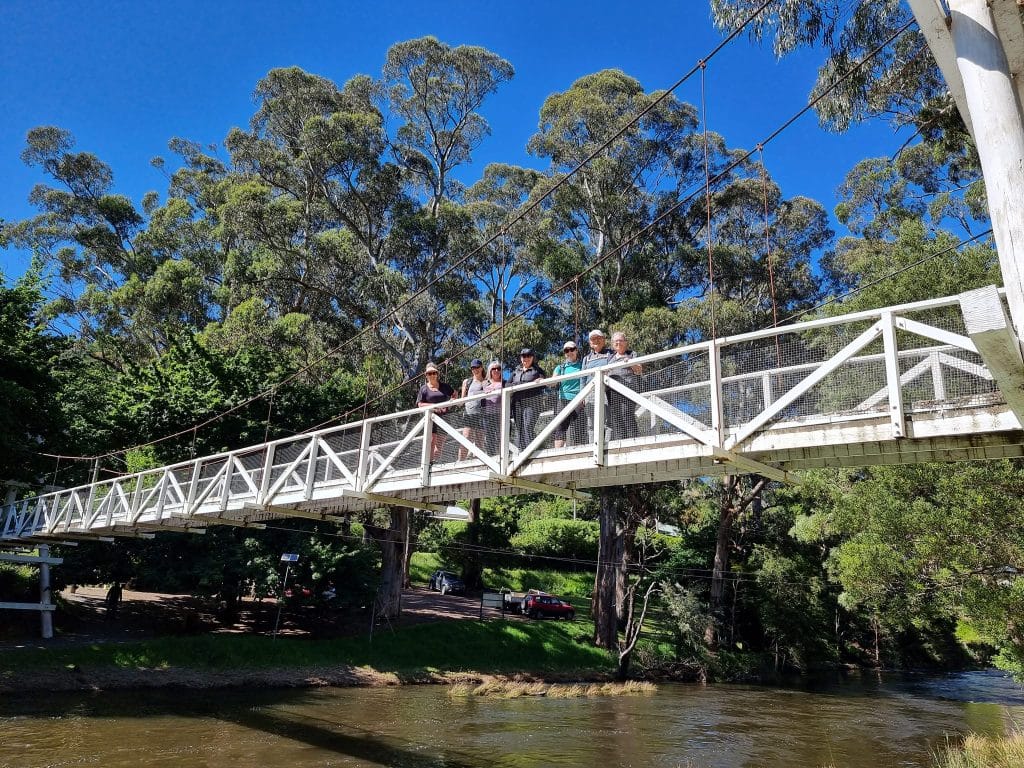 Yarra Valley Yoga and Hike
Spend two nights in the heart of the Yarra Ranges, including beginner-friendly hikes in the picturesque town of Warburton. This is a slower-paced weekend, with the focus being on getting into nature so you can enjoy the experience and have a chat along the way. You'll have a minimum of two yoga sessions over the weekend. Breakfast, lunch, dinner and snacks are included, so you can switch off, sit back and relax!
ALL OUR WELLNESS RETREATS INCLUDE