CONFIDENCE, COURAGE, AND CONNECTION
Go from fine to thriving by adding adventure to your life
Chances are you can achieve more than you think, but we get it, no one wants to be last! (Spoiler alert: that spot is always taken by our guide at the back!). All your questions are answered on our FAQs and Grading pages to try and help you determine how we grade our events, what grade might suit you, and how fit you need to be.
Once upon a time in 2008, there was a dynamic duo who were bursting with energy and passion. Tracey, a talented personal trainer and nutritionist with a knack for whipping up delicious meals, crossed paths with Adrian, the ultimate "Bear Grills" park ranger and fitness fanatic. Their story began with a friendship..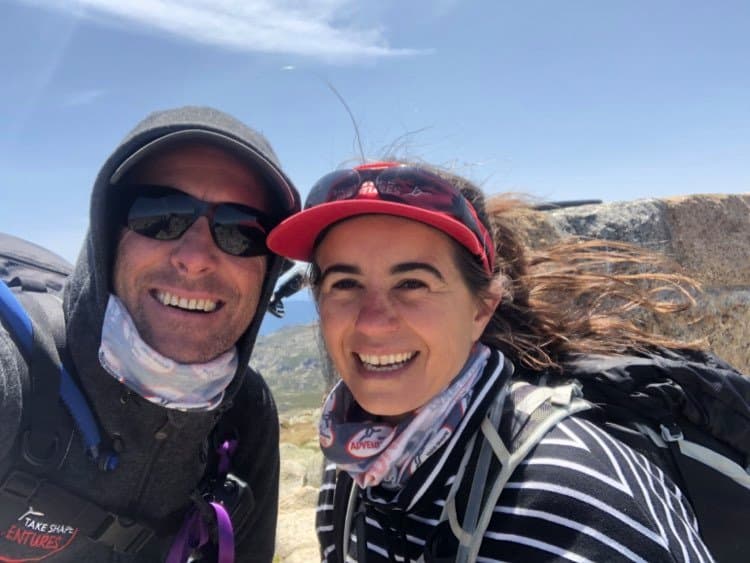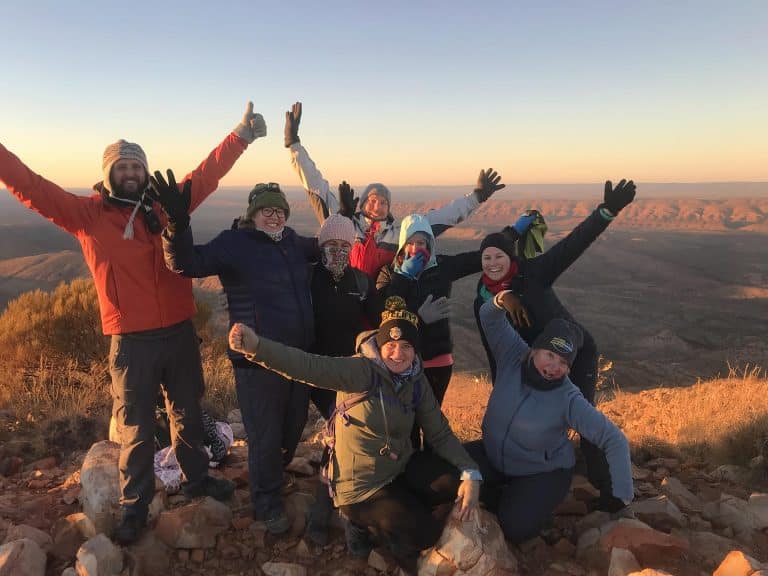 Our difference? Expertise.
We are not just hiking guides. Our team is made up of personal trainers, nutritionists, park rangers, first aid experts, chefs, and even a couple of circus acrobats!!
Our vision is to offer a complete wellness experience. We believe strongly in the healing benefits of exercise, nutrition, the outdoors and community. We bring all of these things together with a huge array of experiences to suit everyone.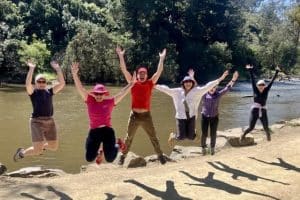 The fear of failure and the subsequent shame or embarrassment stops many people from trying something new, like having a new experience, meeting a new person, or attempting to tackle a new challenge.
Read More »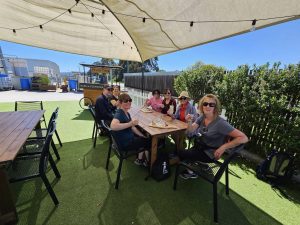 Get excited for the return of our wonderful community stories! This week, we've got a fantastically motivating and possibly relatable story from TSA community member Kylie Duggan. She's joined us on a ton of adventures (and taken lots of wonderful photos for our community page), but the avid adventurer we know her to be now isn't necessarily where she started. Have a read of her story to see how she has grown over the last year and a half. Who knows? Maybe her story will inspire you to follow in her footsteps.
Read More »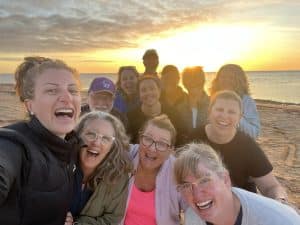 Making the jump from day hikes to an overnight hiking adventure can be a bit daunting for some. It can be up to double the length, you have to carry a bit more, need to use a few more pieces of gear… All things that can strike fear and concern in the mind of even experienced day hikers. However, it is one of the most unique and rewarding experiences you can have as an outdoor adventurer, and we are always here to help you get started. Read on for just some of the benefits of overnight hiking.
Read More »