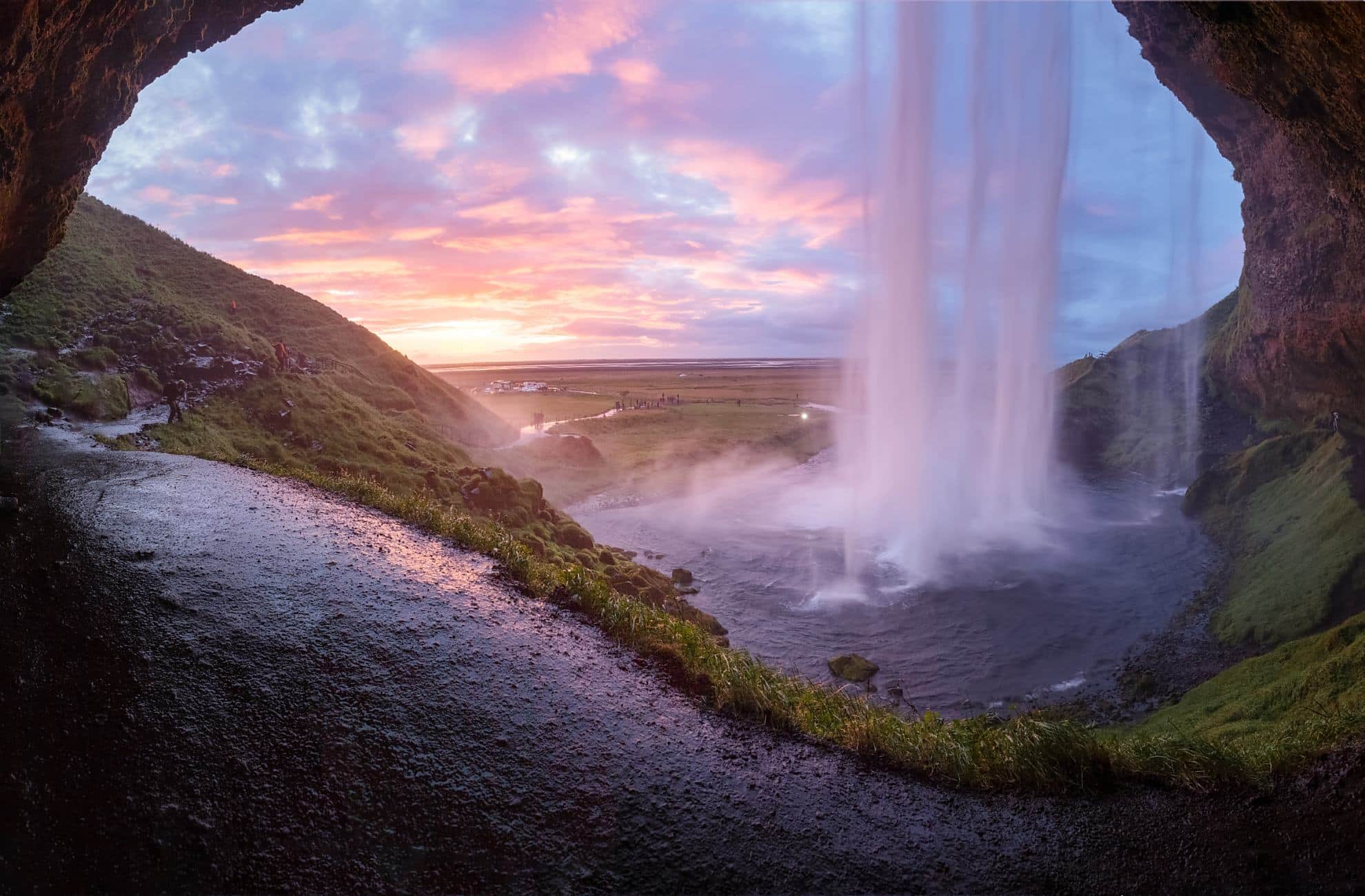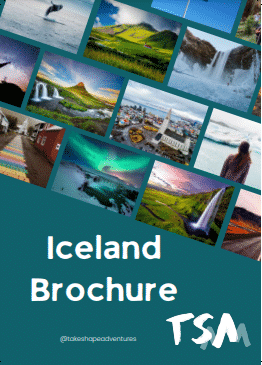 Download our brochure for all you need to know
Overview
Velkominn! Come with us to explore this mystical and magical land! We spend 8-days seeing everything from volcanoes to geysers, glaciers and natural hot springs, black sand beaches and impressive lava fields to thunderous waterfalls and sculptural mountains. This is Iceland! Need we say more!
Travel the famous ring road of Iceland, spend a day exploring the Nordic capital city of Reykjavik and visit the famous Blue Lagoon. See only the best of Iceland on this unique, tailor-made trip in a small group with a friendly and professional local guide. On this tour, you will go further, explore more and stray off the beaten track. Get up close and personal with glistening glaciers, gushing geysers, majestic volcanoes and awesome waterfalls. Relax in the nature baths at Myvatn, watch the whales of the north, meet the locals and create incredible memories on this once in a lifetime adventure.
Why TSA? We are a team of professional and passionate guides and travellers! We organise a virtual info night to help you get organised and feel prepared for your trip. We can provide training tips or programs to get you prepared. We take the hassle out of organising the trip. And most importantly, we're a community of good people who just want to live their life. Once you've been on a trip with us, you'll be part of the TSA family and we'll stick with you on your journey. You can do this, so let's make it happen! Come on, it's ICELAND!
Upcoming Dates
No hassle, no stress
Itinerary, accommodation, food...TSA has it covered! Join us on this adventure without the stress of organisation so you can focus on getting the most out of your trip.
Expert guidance
Highly trained and experienced tour guides who bring the adventures to life. Our guides are remote first-aid trained and carry powerful UHF radios, PLBs, and first-aid kits.
Great community
Create long-lasting connections and friendships with like-minded people. Our community is one of the largest hiking communities in Australia and we're growing every year!
Hiking and scenery
Experience the best wildlife, scenery, and trails around the world. We take you on the paths less travelled to create unforgettable memories.
Tour Highlights
ICELAND!
Reykjavik city tour
Active Geysers (hot springs, shooting water in the air)
Lots of beautiful, thunderous waterfalls (feel the arctic spray on your face)
Glacier Hike – hike across the largest glacier in Europe
Black sand beach with Basalt columns (feels like you're on a Game of Thrones set)
Diamond beach – glaciers washed up on the black sand beach
A trip to the moon – with steamy, sulfur smelling, boiling puddles (moon-like landscape)
Eggs of Merry Bay – a good photo op and interesting story
And more!
What's Included
7 nights accommodation in hotels and guest houses
8 breakfast and 8 dinners – lunches and snacks not included but can be bought on the day
Private mini-bus transportation each day
All activities including glacier hike
All extra gear hire, i.e crampons for glacier hike
All national park fees and permits
Free wi-fi on board the bus
Day 1

Reykjavic

Included:

Hotel

Breakfast
Lunch
Dinner

Velkominn! Welcome to Iceland! On our first day we will take you on a walking tour which will show you Reykjavik's true landmarks and reveal the incredible details, unique characters, and charming stories which bring the city to life.
Day 2

Golden Circle

Included:

Hotel

Breakfast
Lunch
Dinner

We start by visiting the Golden Circle attractions including the historic Þingvellir National Park, home to one of the world's first democratic parliaments. You will see the sensational Gullfoss waterfall and witness an erupting geyser at Geysir. Next on the agenda are the two best-known waterfalls on the south coast, the extremely different but equally beautiful Seljalandsfoss waterfall and Skógafoss waterfall. The night will be spent at accommodation near Vík.
Day 3

Reynisfara, Eldhraun, and Diamond Beach

Included:

Hotel

Breakfast
Lunch
Dinner

Today, we visit the pitch black volcanic sand beach of Reynisfara and the stunning Reynisdrangar basalt columns. Your journey will then take you across the Eldhraun lava field, with Eldhraun meaning "fire lava". A magical glacier hike will take you onto an outlet glacier of Vatnajökull, the largest glacier in Europe, and the adventures continue at Jökulsárlón glacier lagoon. We then get to Diamond Beach, with its shimmering coal-black sands. The night's accommodation will be in the Höfn area.
Day 4

The Eggs of Merry Bay and waterfall hike

Included:

Hotel

Breakfast
Lunch
Dinner

We drive a scenic route to Djúpivogur to see the famous sculpture work, Eggin of Gleðivík by Sigurð Guðmubdsson, or "The Eggs of Merry Bay". Here, you have some time to look around. We travel onwards, following the stunning Beruförður Fjord to the Egilsstaðir area, where we have a fabulous hike up to the exquisite Hengifoss waterfall, Iceland's second highest waterfall. This easy hike takes about three hours, during which time there are plenty of opportunities to pause, take photos, and admire the views. The night will be spent at accommodation in the Egilstaðir area.
Day 5

Namaskaro, Myvatn Nature Baths, and Dimmuborgir

Included:

Hotel

Breakfast
Lunch
Dinner

We start our day early and head to the powerful Dettifoss waterfall and the geothermal paradise of Námaskarð for steamy puddles, sulfur-scented steam, and moon-like landscapes. Mývatn Nature Baths are our next stop where you have the chance to relax and soak in the amazing silica and mineral-rich waters. We then visit Dimmuborgir, a wonderland of stunning lava formations which will leave you feeling mesmerised - even before seeing the enchanting and mystical Goðafoss waterfalls! Late in the afternoon we arrive in Akureyri, well-known for its stunning Fjord and mountain landscapes, wonderful downtown area and great restaurants. This is where we stay for the night.
Day 6

Dalvik, Siglufordur, and Skagafordur

Included:

Hotel

Breakfast
Lunch
Dinner

We begin with whale watching and sea angling in Dalvík, known for being one of the best places to spot whales in Iceland, especially if you want to see more than one type of whale and other ocean wildlife. We cook our catch and then get to taste the freshest fish imaginable. We continue to the colourful and vibrant village of Sigluförður to see their beautiful harbour and historical buildings. We drive through Skagaförður, a beautiful ford with a few islands. This includes Drangey, an island with steep sea cliffs formed from the remnants of a 700,000 year old volcano. The night will be spent at accommodation in North West Iceland.
Day 7

Scenic return to Reykjavic

Included:

Hotel

Breakfast
Lunch
Dinner

We start the day with a small hike up to Grábrók, a volcano crater, before stopping at Deildartunguhver hot spring, the highest-flow hot spring in Europe. We move on to Reykholt, which translates into English as "Smoky Hill". The next stop will be at Barnafoss waterfall on the Hvítá river (the White River) before we visit the unique Hraunfossar waterfall, a broad cascade made up of thousands of streams pouring out from the edge of the lava field. Travelling back to Reykjavík, we see Mount Esja, Reykjavík´s iconic mountain. We end the day in Reykjavík.
Day 8

Reykjanes Peninsula

Included:

Hotel

Breakfast
Lunch
Dinner

Visit the beautiful Reykjanes Peninsula, including the Blue Lagoon. The hot springs, lava fields, and moss-covered geothermal wonders will truly blow you away. Reykjanes Peninsula is a UNESCO Global Geopark and also part of the European and Global Geopark network. Reykjanes has huge lava fields and is one of the few places in the world where the Mid-Atlantic Ridge is visible above sea level.
Accommodation
We will be staying in a mix of hotels and guest houses. When visiting small towns, we will be staying in guest house style accommodation which may be basic but with everything we need; a warm, cosy place to rest after a full day exploring plus we might have some great views! We will also have breakfast and dinner in the places we stay.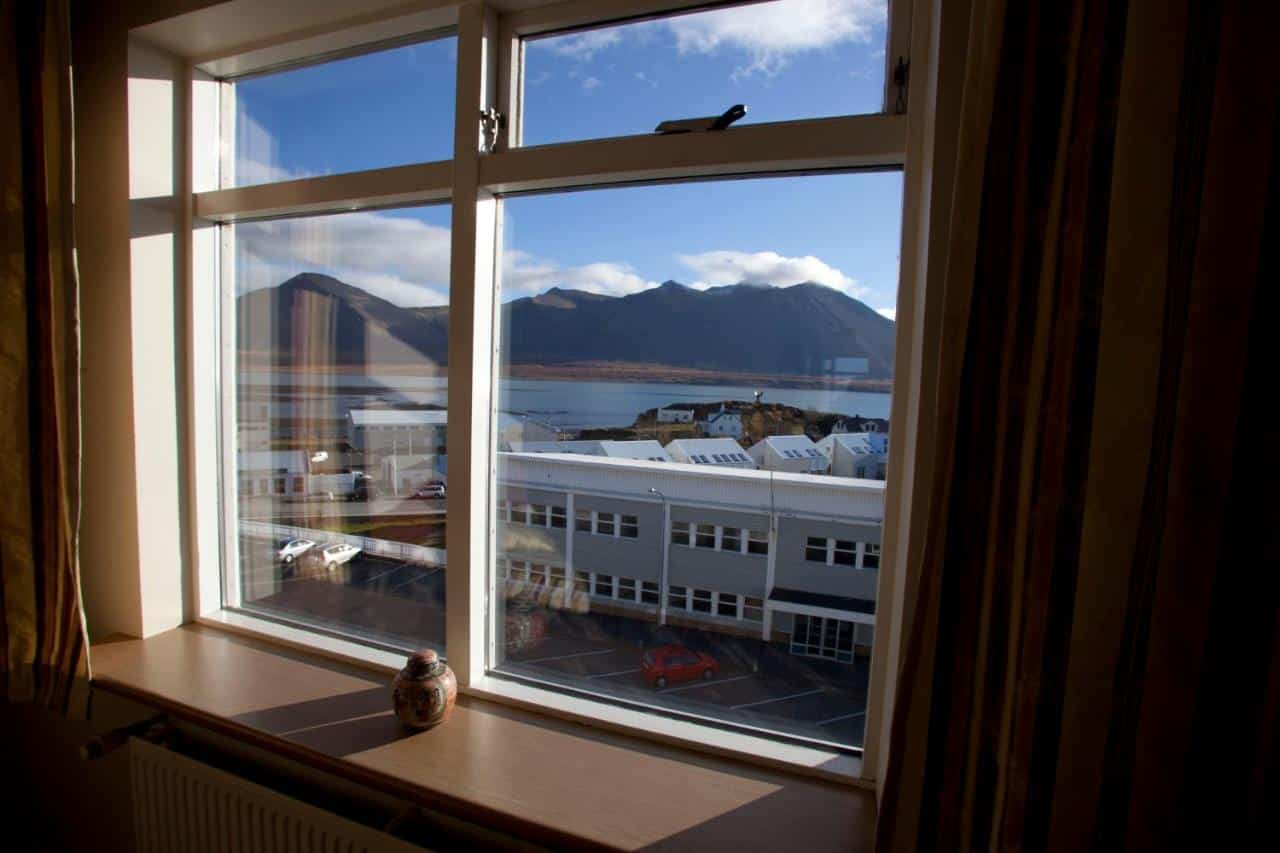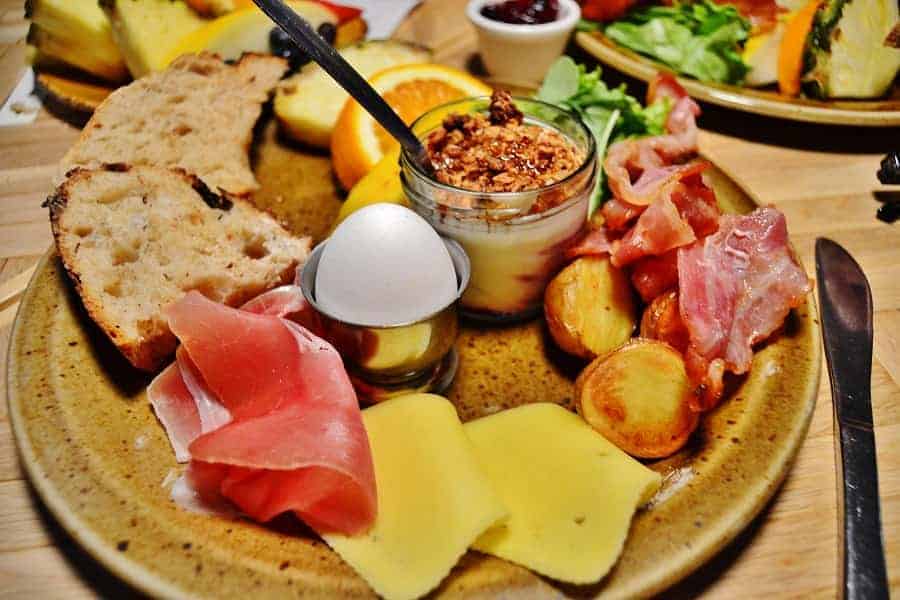 Food
Breakfasts will be at our hotels / guest houses. These will generally be buffet style breakfasts (so you can fill your boots)! These Nordic breakfasts serve bread, cereals, juice, tea, coffee, milk, butter, jam, sliced veggies, fruit, ham etc. We highly recommend you try the famous Icelandic Skyr (a delicious yogurt). Dinner will also be provided at the hotel we will staying at that night, depending on where we stay, we may have a large selection or just the dish of the day. Some the freshest fish in the world and delicious wild mountain lamb feature on Icelandic menus. As lunch is not provided, we will stop along the way so you can buy some on the move :)
What our adventurers have said
Coming soon! This is our first Iceland adventure so we don't have any feedback just yet.
BOOK NOW
Upcoming Dates
Secure your spot with a non refundable deposit, and have the remainder payment be automatically split over additional payments. Proceed with booking to choose your payment option. See here for our payment plan details terms and conditions.