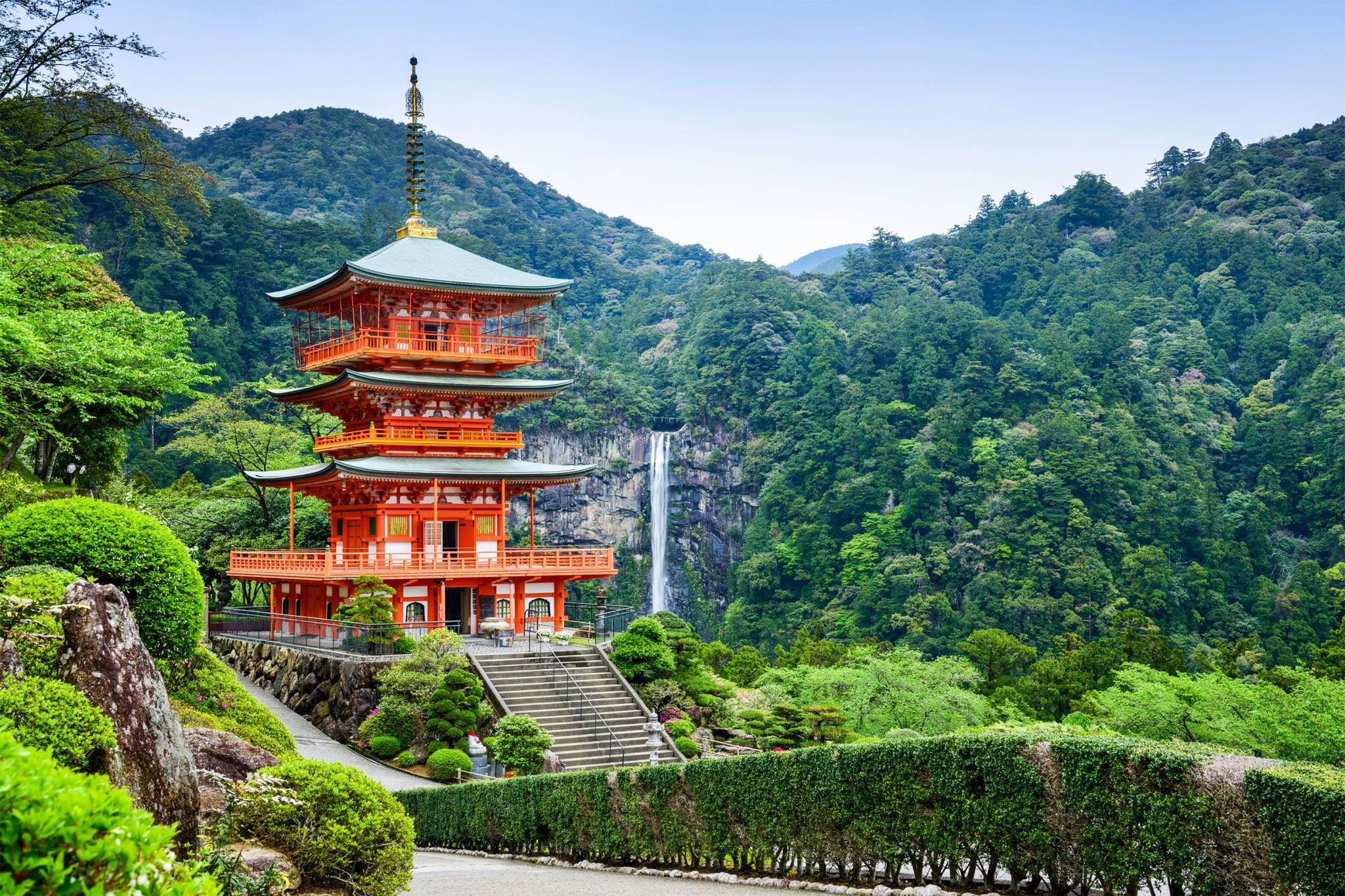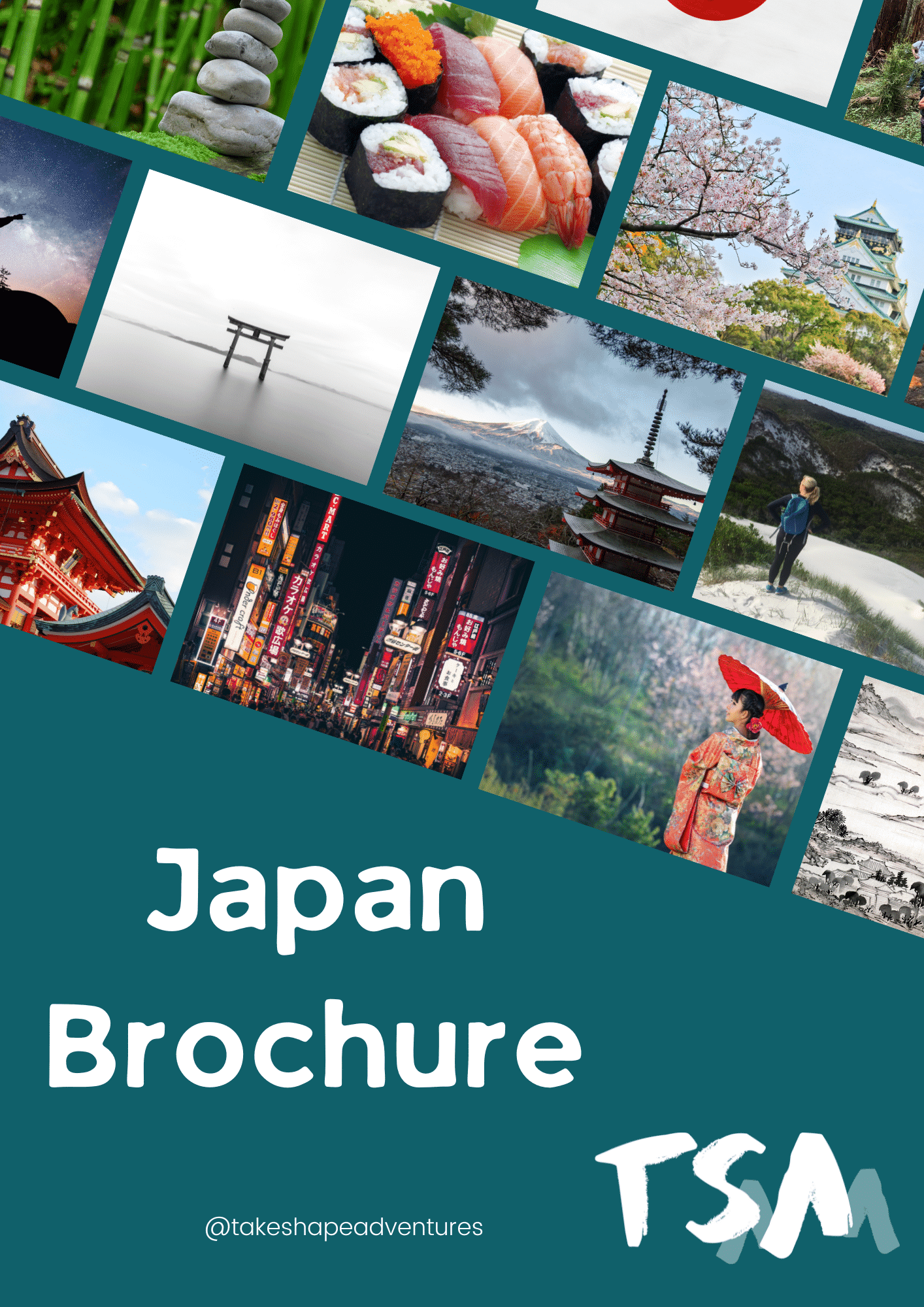 Download our Japan brochure for all you need to know
Overview
Japan is one of the most enchanting countries in the world. A place where history and the ultra-modern world coexist and work in harmony. The stunning, diverse landscape with mountains and breathtaking views, offers an array of different experiences. If you haven't had the chance to visit, now is the time.
On this tour we visit Kyoto, a city filled with traditional temples, shrines and beautiful Japanese gardens. The power of these 'zen' gardens is incredible, you'll feel at peace and relaxed (trust me). The main segment of this tour is the Kumano Kodo trail, an ancient pilgrimage route that has been used for over 1000 years. We'll spend 3 days hiking along different sections of the trail, passing through small villages, beautiful temples, and shrines. On this trail, you'll feel a special connection to the land, the culture, and the people. It truly is a magical place.
Upcoming Dates
No hassle, no stress
Itinerary, accommodation, food...TSA has it covered! Join us on this adventure without the stress of organisation so you can focus on getting the most out of your trip.
Expert guidance
Highly trained and experienced tour guides who bring the adventures to life. Our guides are remote first-aid trained and carry powerful UHF radios, PLBs, and first-aid kits.
Great community
Create long-lasting connections and friendships with like-minded people. Our community is one of the largest hiking communities in Australia and we're growing every year!
Hiking and scenery
Experience the best wildlife, scenery, and trails around the world. We take you on the paths less travelled to create unforgettable memories.
Tour Highlights
Trek the famous Kumano trail – an ancient pilgrimage route
Stay in traditional Japanese accommodation.
A visit to the famous Fushimi Inari Taisha (shrine) in Kyoto
Visit a world-famous waterfall
Explore the beautiful city of Kyoto by bike
All food and culinary experiences included – in the land of sushi!
Travel 320km/h with a ride on the bullet ride – if opting for Tokyo Extension
Guided by locals with years of experience and knowledge
Supported by Take Shape Adventures guide
Tokyo Extension Tour:
Exploring both the traditional and Modern parts of Tokyo.

Get local and savour legendary, iconic flavours and dishes.

All accommodations in Western-style hotels.

All transport (airport transfers not included) 

Entrance fees

English-speaking walking guide/leader
What's Included
7 nights accommodation – a mixture of western style and traditional accommodation.
Breakfast, lunch and dinner included – this tour will be catered by local Japanese restaurants and local accommodation venues. Food will be prepared to high standards and most dietary requirements can be catered for.
All activities – the bike ride, the onsen spa experience
Experienced and qualified guides – highly trained and experienced tour guides who will bring the adventures to life.
Transport in Japan – you'll mainly travel on public transport as that's how they get around in Japan! You also get to board the famous Bullet Train. Each day of hiking will start with a bus trip, so you can take in some scenery before hitting the trail. This does not include airport transfer (you will need to organise transport from the airport)
Scenery & Culture – visit ancient temples and shrines, and be guided by a knowledgeable local tour guide. Experience the world-famous Kumano Kodo Trail.
Tokyo Extension Tour Accommodation – APA Hotel Roppongi

 or similar
Day 1

Kyoto

Welcome to Japan! You will make your way from Kansai airport to your arrival accommodation. Our leader will take you to the downtown area for the informative orientation night walk. You will piece the city together and begin to understand its place as a former Capital.Enjoy a delicious welcome dinner at traditional Kyoto restaurant.
Day 2

Kyoto

Included:

Hotel

Breakfast
Lunch
Dinner

Enjoy a casual bike ride around the Kamo riverbank before visiting Heian Jingu Shrine, Nanzenji Temple, and the Philosophers Path (walking available). We have lunch at a food court or market before having an afternoon free to explore some secret seasonal temples, gardens, and shrines with your resident local leader. Before dinner, you will go to the Gion district with your guide. On the Gion district walk, you have a chance to spot maiko and geiko girls commuting on the street and have a delicious dinner at a local restaurant.
Day 3

Kii Tanabe

Included:

Hotel

Breakfast
Lunch
Dinner

Before leaving Kyoto, we explore the Fushimi Inari Shrine which is famous for its Senbon (Thousand) Trii red gates. We get to walk through these stunning red gates for 4km!We then travel to Kii Tanabe and arrive at Yunomine Onsen, where we can rest and enjoy dinner and an open air hot spring.
Day 4

Nakahechi Walk

Included:

Hotel

Breakfast
Lunch
Dinner

We catch a bus to Takijiri Oji before having 2 hiking options along this section of the Kumano Kodo. Either: Takijiri Oji to Chikatuyu (15km) OR Takijiri Oji to Tsugizakura (21km). We take a bus back to our accommodation for a traditional style dinner at the at the Ryokan.
Day 5

Kumano Hongu Taisha

Included:

Hotel

Breakfast
Lunch
Dinner

Catch a bus to Hosshinmon to visit Kumano Hongu Taisha, one of the three Main Kumano Shrines. Enjoy lunch at a restaurant in Hongu Township before having another 2 hiking options. Either: Hossinmon to Hongu Shrine / Hongu Shrine to Yunomine Onsen (12km) OR Hongu Taisya to Tsugizakura oji (22km).
Day 6

Ogumotori-goe Trail

Included:

Hotel

Breakfast
Lunch
Dinner

Today we visit the Nachi Taisha Shrine, one of the three Main Kumano Shrines, and Nachi Waterfalls. We hike along the mystical Ogumotori-goe trail, the toughest route on the trip (16km, Altitude difference 800m). Then, dig in to a bento lunch made by Minshuku.
Day 7

Kyoto

Included:

Hotel

Breakfast
Lunch
Dinner

Today we transfer back to Kyoto for another chance of walking, depending on the group's interest. Later, enjoy a delicious farewell dinner.
Day 8

Tokyo Extension Day 1

Included:

Hotel

Breakfast
Lunch
Dinner

Some of us will enjoy a final breakfast before heading on a return flight home (or continuing the adventure alone)! The rest of us will transfer to Tokyo for an evening orientation walk and dinner at a local restaurant.
Day 9

Tokyo Extension Day 2

Included:

Hotel

Breakfast
Lunch
Dinner

Lots of sightseeing today, visiting Ningyocho Nihonbashi and Sensoji Temples. We embark on a night tour of the modern city of Shinjuku and get to experience great features of Tokyo such Izakaya snacks, Memory Lane, Kabukicho, and Golden Gai.
Day 10

Tokyo Extension Day 3

Included:

Hotel

Breakfast
Lunch
Dinner

Enjoy a cultural walking tour of Tokyo as we explore the Tsukiji Fish Market, Hamarikyu Garden, Shibuya Crossing, and Meiji Jingu Shrine on foot. In the evening, we enjoy a Yakitori and Okonomiyaki dinner.
Day 11

Tokyo Extension Day 4

Included:

Hotel

Breakfast

We enjoy our final tasty breakfast at our accommodation before leaving to head home or continue the adventure!
Accommodation
All accommodation is included. We stay in a mixture of Western hotels and traditional Japanese accommodation. Traditional Japanese accommodation may involve sleeping on a soft floor with a mattress. This is surprisingly comfortable and depending on the time of year, some floors may be heated.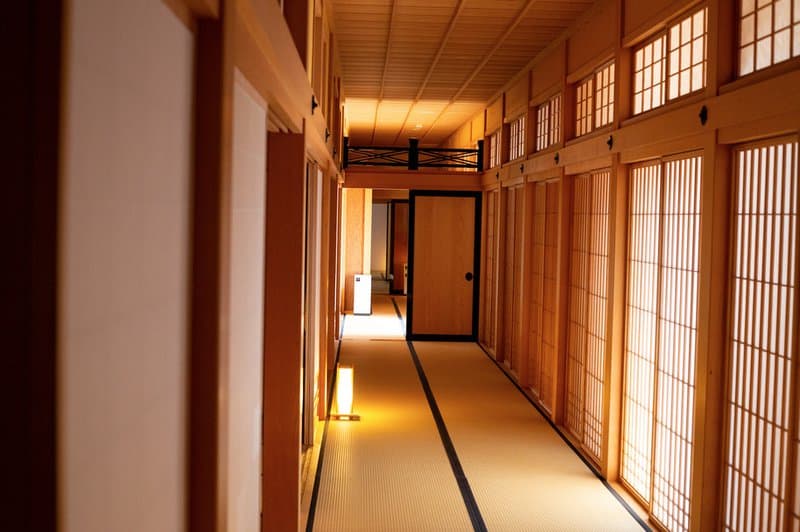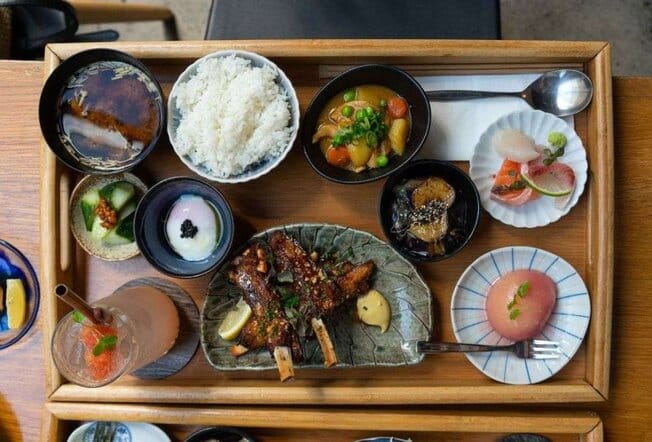 Food
Most mornings we will have breakfast at the hotel or accommodation we are staying in. Most lunches will be on the move or on the trail, this is when bento boxes come in very handy. Dinners will be in local Japanese restaurants (in traditional style this often involves sitting on the floor with cushions). All culinary Japanese experiences are included and of course we will have some sushi!
What our adventurers have said
"WOW! Just wow, what a trip! From the food, the culture and the hiking, this place is magical! Exploring Kyoto on our bikes was probably one of the highlights and the onsen (spa) was very fun! We added the Tokyo tour as well which I would highly recommend." Julie, Japan Tour
BOOK NOW
Upcoming Dates
Japan
Start: March 10, 2024 5:30 pm
End: March 17, 2024 11:00 am
Price: $4495
Members Price: $4195
2 left
Kumano Kodo – Japan
Start: October 4, 2024 5:30 pm
End: October 11, 2024 11:00 am
Price: $4495 $4495
Members Price: $4195
12 left
Book now
Secure your spot with a non refundable deposit, and have the remainder payment be automatically split over additional payments. Proceed with booking to choose your payment option. See here for our payment plan details terms and conditions.