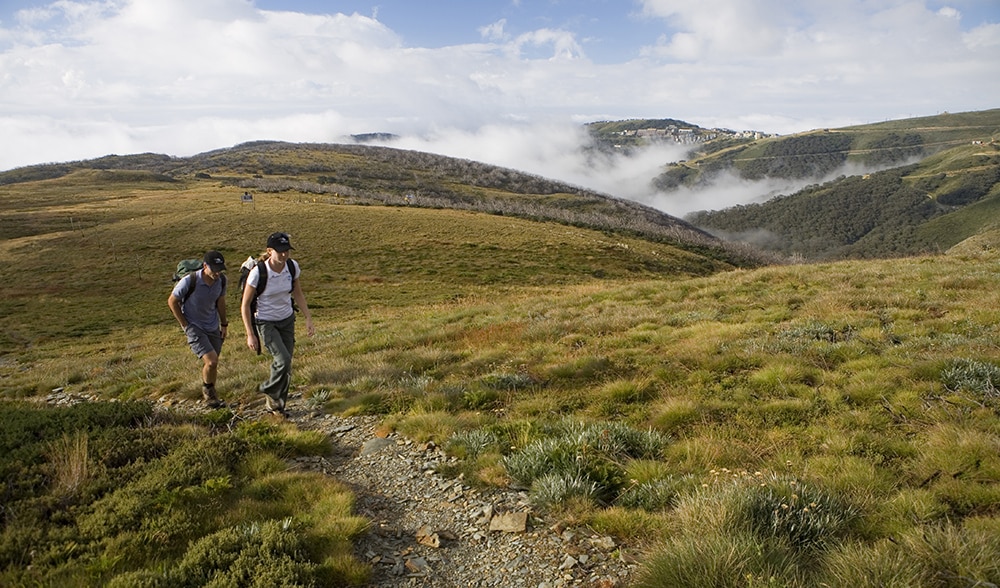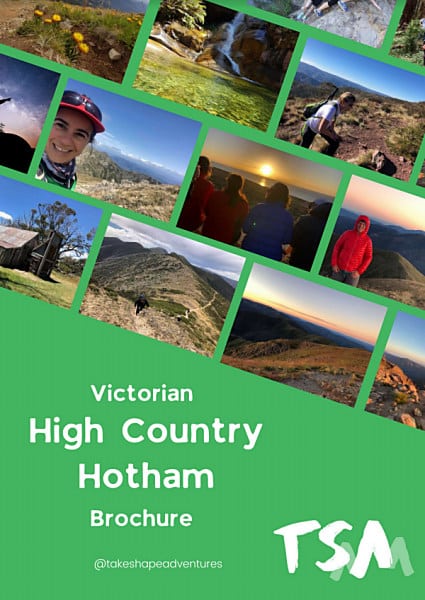 Download our brochure for all you need to know
Overview
Famous for Skiing, but awesome for walking.
Mt Hotham and surrounding areas feature stunning mountains, valleys, rivers and an abundance of rich history from gold mining to alpine hut building, and the opportunities for incredible high mountain walking experiences. The open vistas and sometimes steep terrain offers a wilderness adventure unlike any other and the walking trails in this region should be on every hiker's bucket list. The spectacular landscape changes from alpine grassland, rolling hills and eucalypt forests to snow-capped mountains, sheer ridges and high plains. Spoiling us with a vast array of activities, hiking challenges and breathtaking scenery, this Mt Hotham tour allows you to work hard on the trail during the day and rest easy at night right up on the mountain.
Please note that the walks on this event are highly weather dependent and we may have to change our itinerary for access and safety reasons.
A TYPICAL DAY
Wake up with a cooked breakfast or cereal, plus fresh coffee or a selection of tea. Get packed and ready to hit the trail. Once on the trail we walk at a moderate pace and your guides will manage the group so no-one is ever left behind, stopping along
the way for short rests and to admire the view. All yummy snacks and lunches will be provided and carried by your guides. We will aim to be back at the accommodation by mid-
late afternoon, where you will get a chance to shower, unwind and enjoy a yummy prepared dinner and some social time.
Upcoming Dates
No hassle, no stress
Itinerary, accommodation, food...TSA has it covered! Join us on this adventure without the stress of organisation so you can focus on getting the most out of your trip.
Expert guidance
Highly trained and experienced tour guides who bring the adventures to life. Our guides are remote first-aid trained and carry powerful UHF radios, PLBs, and first-aid kits.
Great community
Create long-lasting connections and friendships with like-minded people. Our community is one of the largest hiking communities in Australia and we're growing every year!
Hiking and scenery
Experience the best wildlife, scenery, and trails around the world. We take you on the paths less travelled to create unforgettable memories.
Tour Highlights
3 nights on mountain accommodation
Pull up your laces for these iconic walks.
Hike the famous Razorback & Mt Feathertop
Explore the high country huts
Twin rooms all en suite – open fire and spa!
Great social fun with support and encouragement
What's Included
Professional wilderness guide/s
All homemade, nutritious and healthy food
Dietary requirements catered for
3 nights in quality accommodation
4 days of walks and sightseeing
All breakfasts, lunches, dinners, desserts and snacks
Day 1

Day 1

Included:

Hotel

Breakfast
Lunch
Dinner
Day 2

Day 1

Included:

Hotel

Breakfast
Lunch
Dinner
Day 3

Day 1

Included:

Hotel

Breakfast
Lunch
Dinner
Day 4

Day 1

Included:

Hotel

Breakfast
Lunch
Dinner
Day 5

Day 1

Included:

Hotel

Breakfast
Lunch
Dinner
Accommodation
Lounge, games room, open fire, spa, 8 beds all ensuite. Need sheets pillow cases and towels. https://www.peninsulaski.com.au/mt-hotham-accommodation-information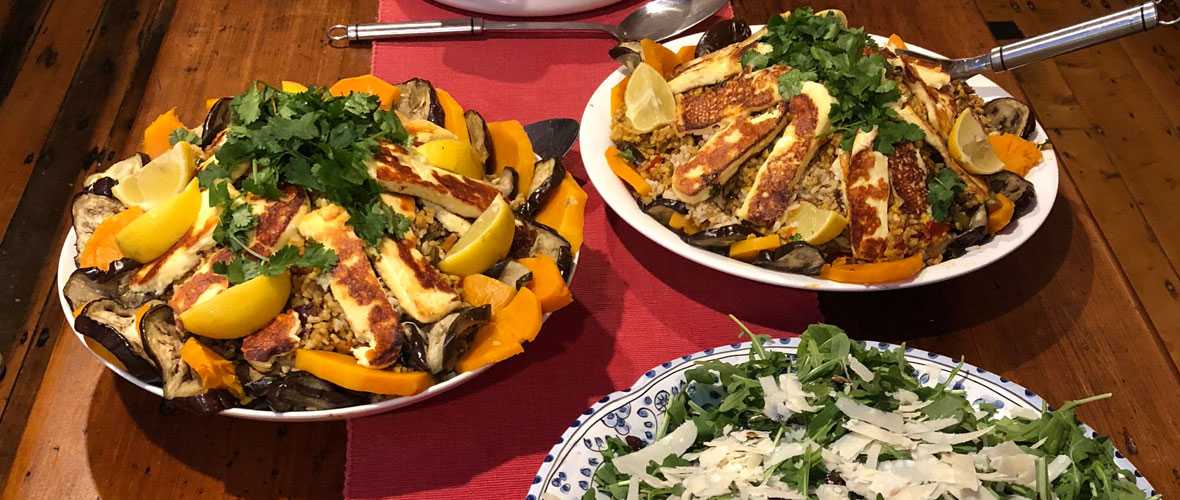 Food
The food will be provided by our very own adventure chef who will prepare and cook your delicious and nutritious dinner, lunches, all snacks and breakfast. We love our food so be prepared to have freshly ground coffee, yummy snacks and fresh fruit, beautiful vegetable based salads, wraps and cheeses. All this food is energy- filled to sustain you on the track - oh! and lets not forget a sneaky desert or two and a glass of wine.Example of food Breakfast. Eggs, overnight oats, cereal, muesli and toast Snacks: fruit, homemade cookies and slices Lunch: Wraps, rice salads, vegetable salads, antipasto, breads, dips Dinner: High carbohydrate vegetable based meals Dessert: Some evenings will be Sticky Date Pudding, Ice-cream and fruit, CheesecakeWe can cater for a range of intolerances and dietary requirements. Contact us if you have any particular requests.
Where we're going
Mount Hotham, VIC
What our adventurers have said
"Visiting the Bay of Fires has always been on my bucket list and I am glad I made this dream a reality. What a stunning experience! Big shout out to the team at TSA who have gone above and beyond! Highly recommended!" - Linda Hyde
BOOK NOW
Upcoming Dates
Secure your spot with a non refundable deposit, and have the remainder payment be automatically split over additional payments. Proceed with booking to choose your payment option. See here for our payment plan details terms and conditions.