Super Salads Cook Workshop
Learn how to create delicious, healthy WOW factor salads from food that is in your fridge, with minimum effort. 
Live webinar on 21st September
Join our live webinar so you can ask questions, interact, and get a more personalised experience. 
Time to find inspiration and motivation to create delicious salad masterpieces. Re-start your healthy habits with some easy steps
Get some food inspo and reminders of all the super tasty combinations that you have forgotten about or never knew!!  
We keep it easy, practical, and more importantly tasty and nutritious. 
You don't have to be a whiz in the kitchen or even like cooking to do this- but you WILL save time, money and learn a trick or two!! 
Whether you want to get in a healthier eating routine or impress at the next BBQ or dinner table, this course is for you. 
Book our Live Online Webinar on the 21 September
Join our live webinar so you can ask questions, interact, and get a more personalised experience. 
PAID TSA MEMBERS FREE – you will receive a code!
Here's what you can expect...
We all know we need to eat more vegetables to stay and be healthier, they really are the super food of life. In fact the amount of vegetables you eat is linked to longer life expectancy and a reduction in disease. 
You will be able to hit your fridge with 5 basic steps and use what's in there to create masterpieces
Learn my secrets to creating the infamous TSA awesome salads

Learn how to create 10 different dressings that will change the same salad into many more types/varieties

Learn how to match dressing, herbs and spices to different bases

Learn how to turn ordinary vegetables and food from our fridge into delicious lunches and dinners

Learn how to easily incorporate simple habits

and food choices that will help you live a healthier lifestyle… without adding more time-consuming tasks or unnecessary stress to your life.

Receive a copy of our Super Salad recipe book

– created by a certified Nutritionist, chef and personal trainer. 

Learn how to create masterpieces salads from ingredients in your fridge with our simple process and clever dressings. 

Question and answer time with a qualified nutritionist – ask any questions you may have.
Easy-to-follow, sustainable advice and practical tips that empower you. 
PLUS 
FREE
⟹
Digital Super Salad recipe ebook
PAID TSA MEMBERS FREE – you will receive a code!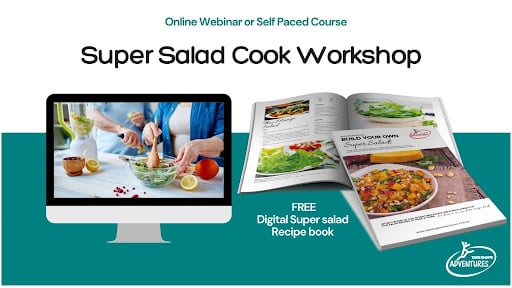 This workshop is the perfect way to connect and do something with our awesome adventure community. You will never have to eat a boring salad again, no more will they just be the 'bit of green' on the side.  
Learn the secrets to easily create impressive, tasty salads and be inspired to eat well! 
Hi! I'm Tracey, certified Masters level Nutritionist, Healthy Eating Chef and Health Coach. I'm passionate about using adventure to improve mind and body, i believe in eating and living intuitively, not letting should's, diet and exercise regimes control our life. I believe adventure is key to health, body acceptance, eliminating harmful stress, and increasing connections with nature, yourself and others which will keep us living healthier and happier for longer. I run Take Shape Adventures with the aim to get you off the couch and climb mountains, both metaphorically and literally!
Learning to plan our families meals saves me time, energy and keeps us on track to lead a healthy life. And believe me, I understand just how hard it can be to lead a healthy lifestyle when you're feeling demotivated.
Pre- lockdown life was normally crazy busy and always on the go – but post lock down has come with new freedoms, appreciating small things but seems equally hard and busy.
It's so easy to turn to food, alcohol and being busy to numb. If you want to finally get back to loving your body, being in control of your diet, eating healthier, saving time and money, and set yourself up for a lifetime of vibrant health…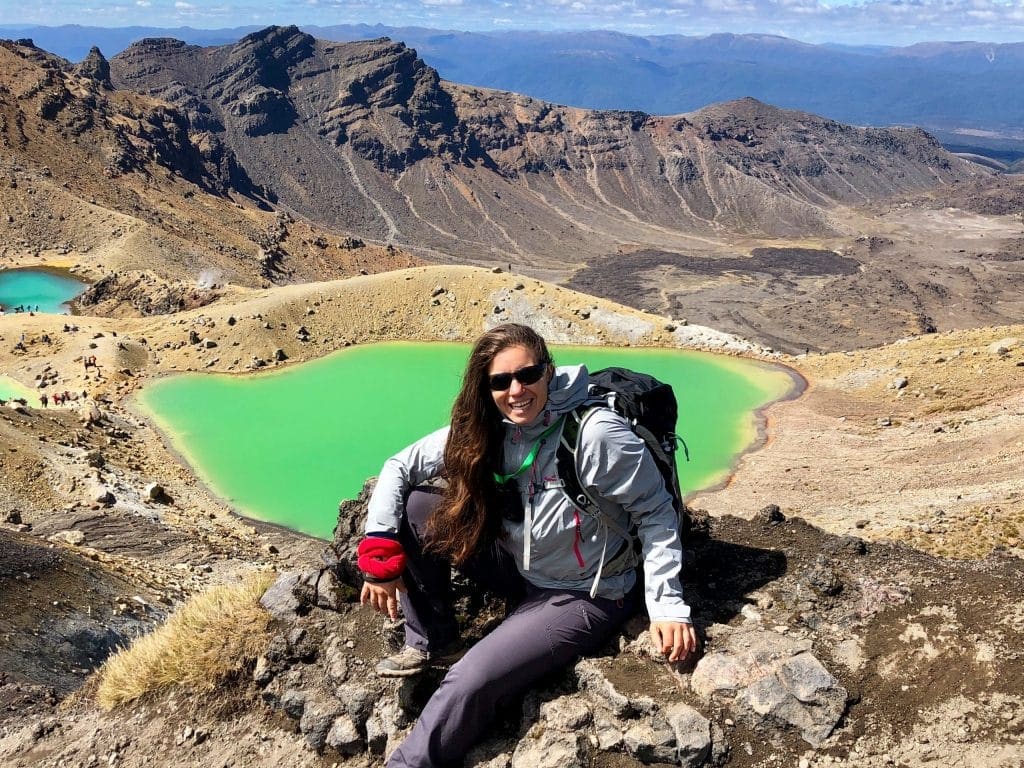 I've done a number of the nutrition motivation programs with Take Shape and there's habits I now have for life. I don't go a day without getting 10,000 steps and I try to incorporate veggies into every meal I have. I loved the practical ideas and suggestions made in the wonderful support group. I'd definitely do it again. Another great thing for me was sharing recipes to get some inspiration
 Time to Turn Your Salads into Masterpieces
Sign up now and receive FREE downloads to help kick-start your healthy eating.
PAID TSA MEMBERS FREE – you will receive a code!
Disclaimer: The information shared during this program is for general purposes only. The information is not intended to treat, cure or prevent any disease or medical conditions. I am a Masters Level licensed nutritionist. If you are unsure of the advice please determine what course of action is best for you and your particular needs. Participation in this challenge does not constitute a coach-client relationship.
Get Your Work Team Involved!
Zoom drinks and trivia nights are fun but it's time to change it up a bit. This is a fun way to reconnect with your team, have some fun and do something different- that is practical and useful! (and hangover free).
It's more important than ever to find ways to connect and interact with your team- fostering the cohesion, creativity and morale that can sometimes be lacking working from home.
Organising a team building activity is a great way to say 'thank you' to your team, by having a day where they will bond with each other, and realise how appreciated all their hard work is.
Everyone needs a mental health day from time to time, so why not create a mental health day for the whole team, and use it was a way to grow into a more productive, and cohesive group!
Fill out this form and we'll reach out to you