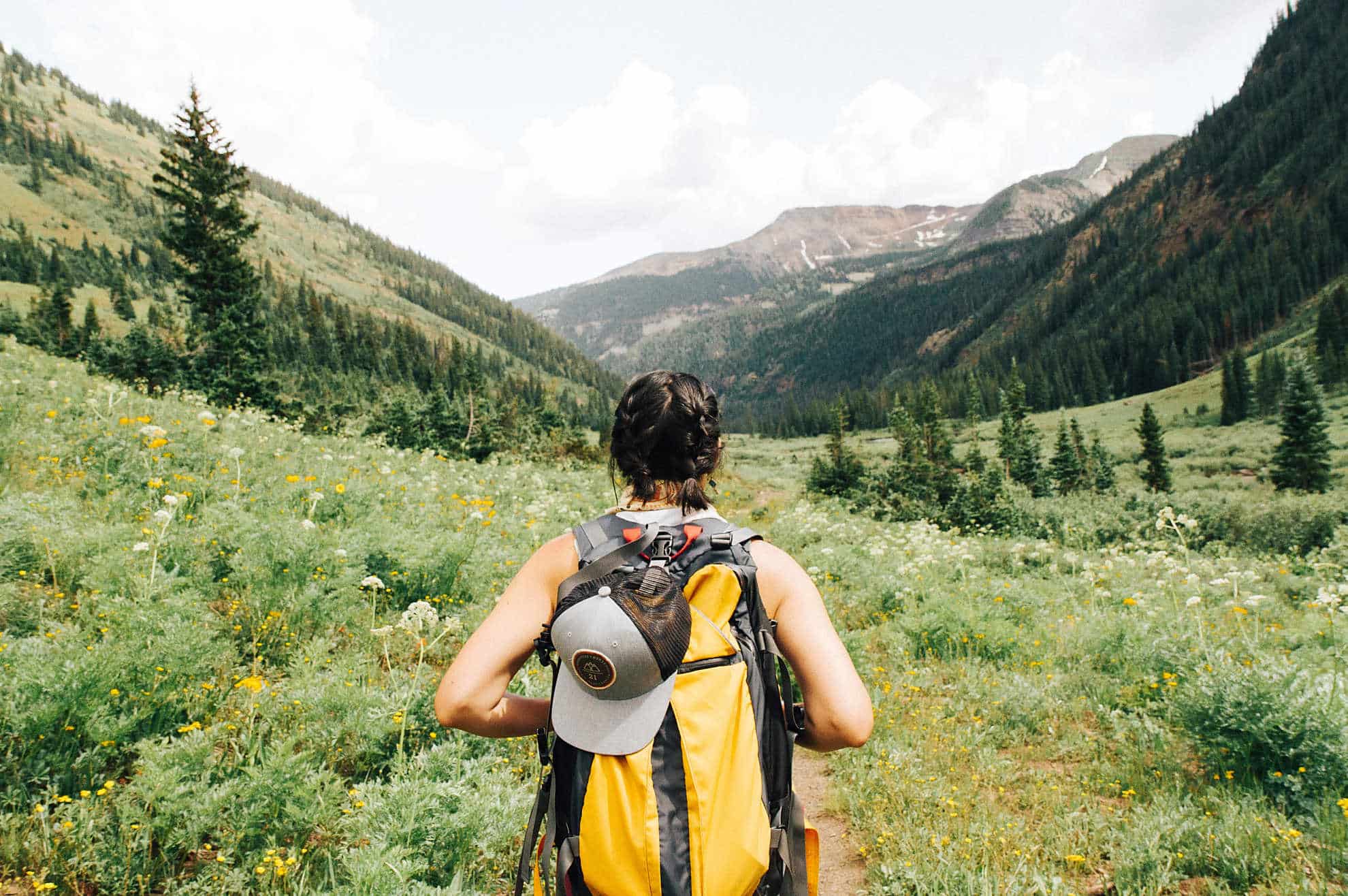 HOW DIFFICULT WILL IT BE?
This and many other questions are answered on this page to try and help you determine how we grade our events, what grade might suit you, and how fit you need to be.
The first thing to note is it's impossible for us to tell you how difficult a walk, hike or event will be. This is completely relative and depends on whole range of factors such as the type of person you are, the amount of walking you do, where you walk, if you go to the gym or exercise, play sports, or have an injury or ailment. That's not including the external factors such s the weather on the day, how bumpy and rough the track is, if you like going uphills or downhill and all sorts of other things that may influence your day or weekend out with us.
So we've done our best here to outline the types of events we have on our calendar and describe what they might be like and how you may approach the question of "how difficult will it be?".
Check out this little flow chart we made…it's a bit cheeky but it gives you an idea.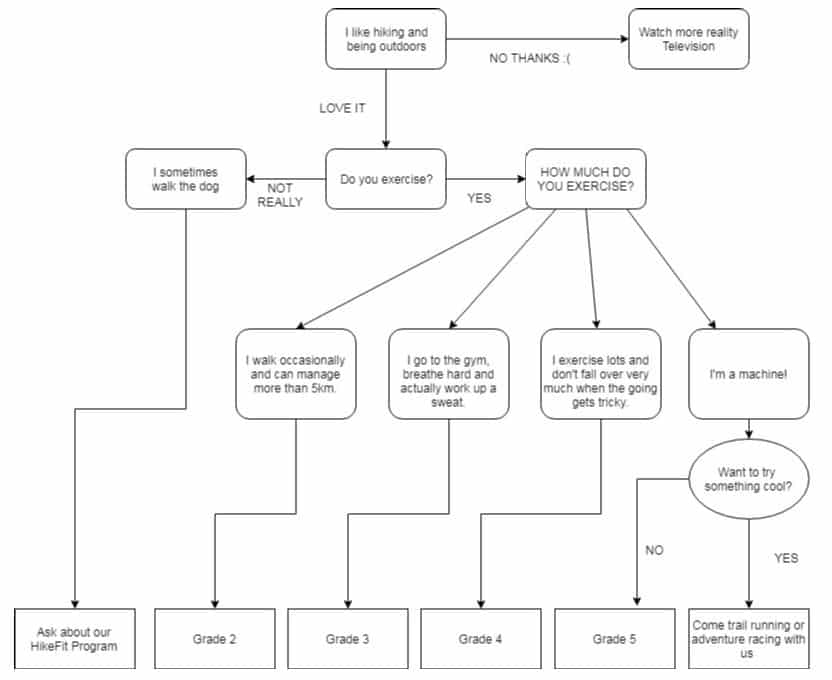 The 'GRADE' of hike is based on Australian Walking Track Standards and ranges from 1 to 5. We offer events from 2 – 5, with the description and some images from each grade below.
TSA don't have any grade 1's sorry.


Generally compacted trail, limited steady inclines or moderate well defined steps. Low to moderate fitness needed. No technical or difficult sections, loose or steep terrain. Runners or light footwear with grip are generally suitable. Walks are generally 8 – 13kms in length for a day walk. Overnight hikes are in the same type of terrain and are generally 8-11kms each day.
Example locations:
– Lysterfield Park
– Dandenong Ranges
– You Yangs Regional Park
This is where most people seem to fit in. Grade 3 walks have some short to moderate hill sections, man made or natural stairs or uneven surfaces. There are occasional steep or sustained hills. You will need moderate fitness and be able to walk for a number of hours on undulating terrain. Some grade 3 walks have loose gravel, or sections of sand and other small technical sections that require mobility, particularly during winter when trails may get muddy. Runners or trail shoes are generally suitable footwear. 
Walks generally range from 12-18km each day.
Example locations:
– Kinglake National Park
– Werribee Gorge
– Otways 
Grade 4 tracks will be longer overall, and have longer uphill sections, more uneven and rough terrain. There may be undefined stairs, rocks or slippery surfaces. You will  need general to good fitness. There are sometimes technical sections like a creek crossing or some off-trail walking. Trail shoes are now preferred as runners lack grip and support.  
Walks generally range from 15-22km each day.
Example locations:
(overnight)
– Refuge Cove
(day walks)
Lerderderg Gorge

Cathedral North
Dandenongs
Grade 5 - Yep, I can do this.
Here we go… these walks are for people who have high fitness levels, are mobile and can be on the go all day. These walks often include uneven, steep tracks where scrambling may be needed. The walks are longer and may include frequent technical sections such as chains, ladders, rocks, deep sand, loose rocks, snow, or short cliff sections. Careful navigation may be required by your guide and some off-track walking may be required at times. These walks may also be in inclement weather such as snow or heat. Good trail shoes with very good grip are required. Your day pack may also be slightly heavier with extra layers of clothing and water. Walks range from 15km up to 25km per day.
Our trips and tours will sometimes be graded in the easy – moderate – hard standard. Again with our tours we always try to break up any harder days with some down time and rest, however on most tours you can expect to be doing something every day. 
As a guide:
Easy – Grade 2
Moderate – Grades 3-4
Hard – Grades 4-5
We hope this information helps and if you have read the other Frequently Asked Questions and still have questions then jump on our Live Chat or contact us with your question. We are here to help get your outdoors, and live life with adventure.