Another week, another epic story from our brilliant hiking community. This week, we're travelling with Mel Birch-Inwood to Peru as she walks us (literally!) through her journey on one of the most fantastic multi-day hikes, Machu Picchu. Have a read and discover how hiking allows you to clear your head and spend some valuable time with your own thoughts. It worked a treat for Mel, maybe it will for you too…
Back in 2015, I challenged myself to take on one of the ultimate multi-day hikes, Machu Picchu. It started out well; I was prepped with my coca leaf and charcoal to chew to combat altitude sickness and I even found my hiking buddy, the one to get through this with. However, by the time you are climbing Dead Woman's Pass, you are unable to 'walk and talk', so it gives you plenty of time to think. It was during this time that I started thinking about my future. Coming from a long career in Tourism, Hospitality and Events, I wanted to follow my passion for Marketing. So, I decided on this part of the trek to make a huge career change, but I would need a university degree.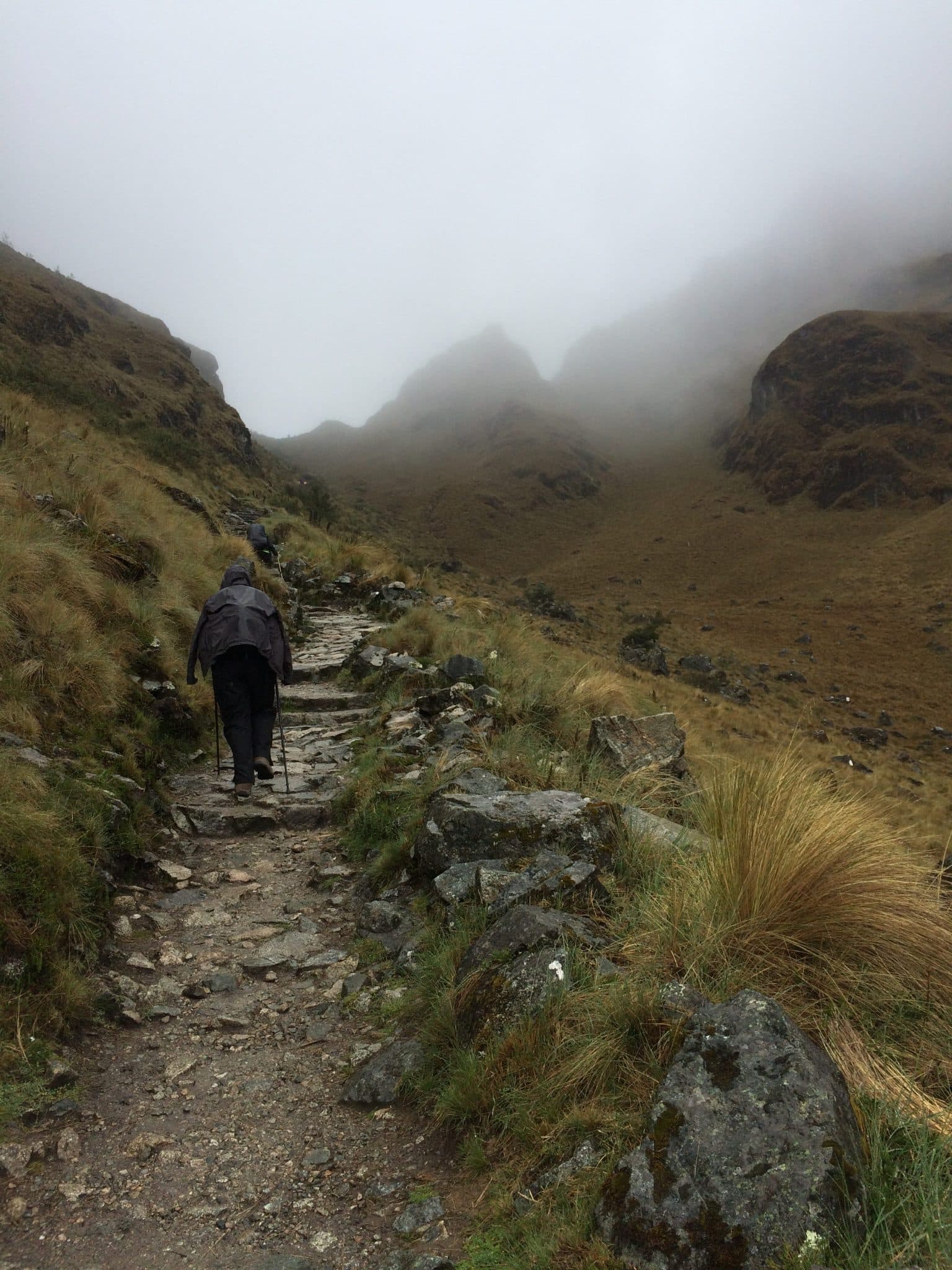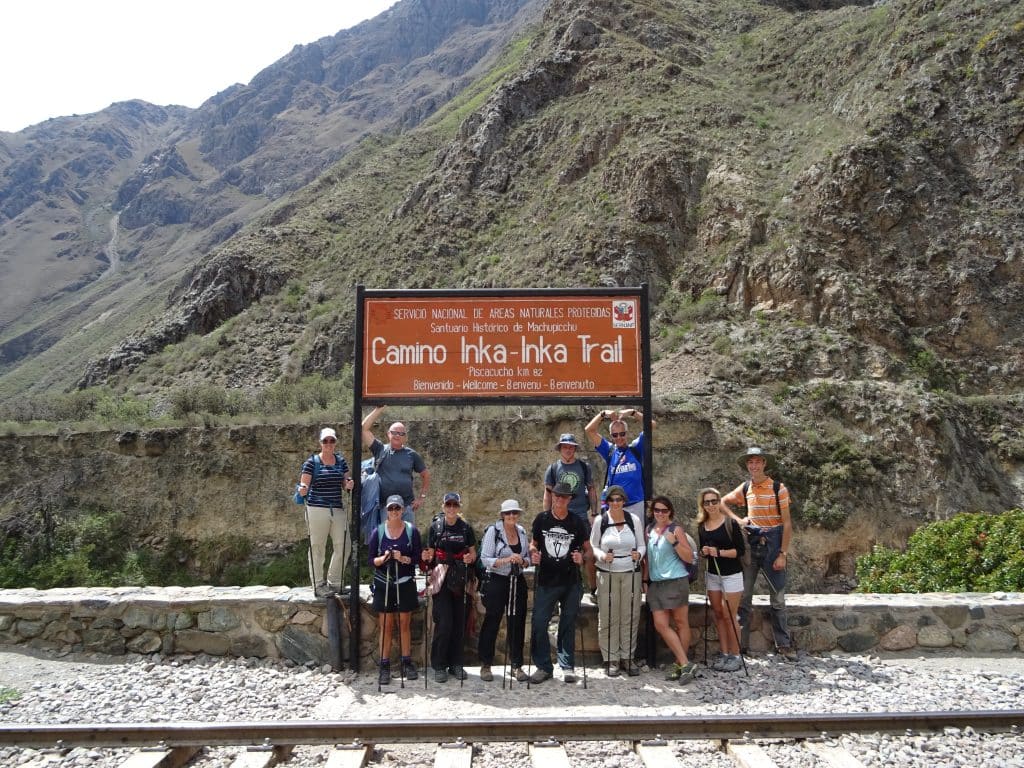 The above image is of Mel and her group at the beginning of the trail, knowing they have a long journey ahead.
The left image is of Mel making her way up Dead Woman's Pass, looking strong and solid!
After running all the options through my head, it was decided. I was going to become a mature-age uni student. By the time I reached Brazil on my trip a couple of months later, I had been accepted into my preferred university degree and preparations were well underway. I had to defer so I could finish my travels, but, in 2017, I started my Undergraduate degree and, when I finished in 2019, I ended up with a job with the same university putting my degree to work.
Since then, anytime I need to make a life decision (or any decision for that matter), a hike helps clarify the answer.
Mel at the top of Machu Picchu!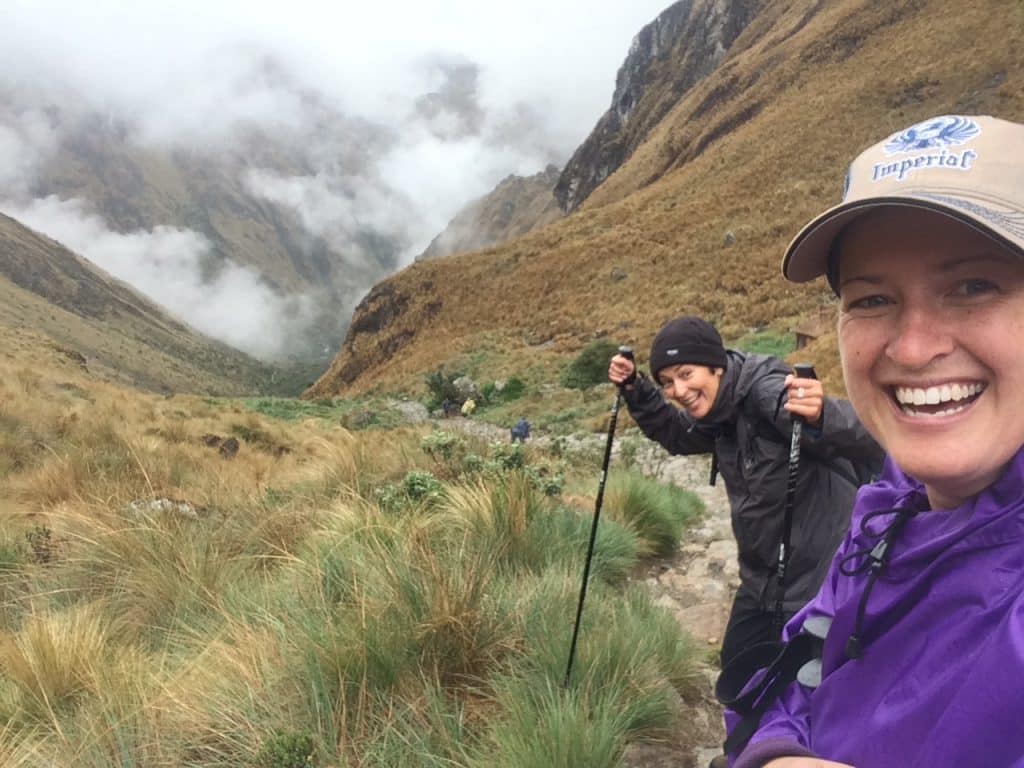 Finally, reaching the end of an epic hike, rewarded (as usual) with stunning views and a massive smile.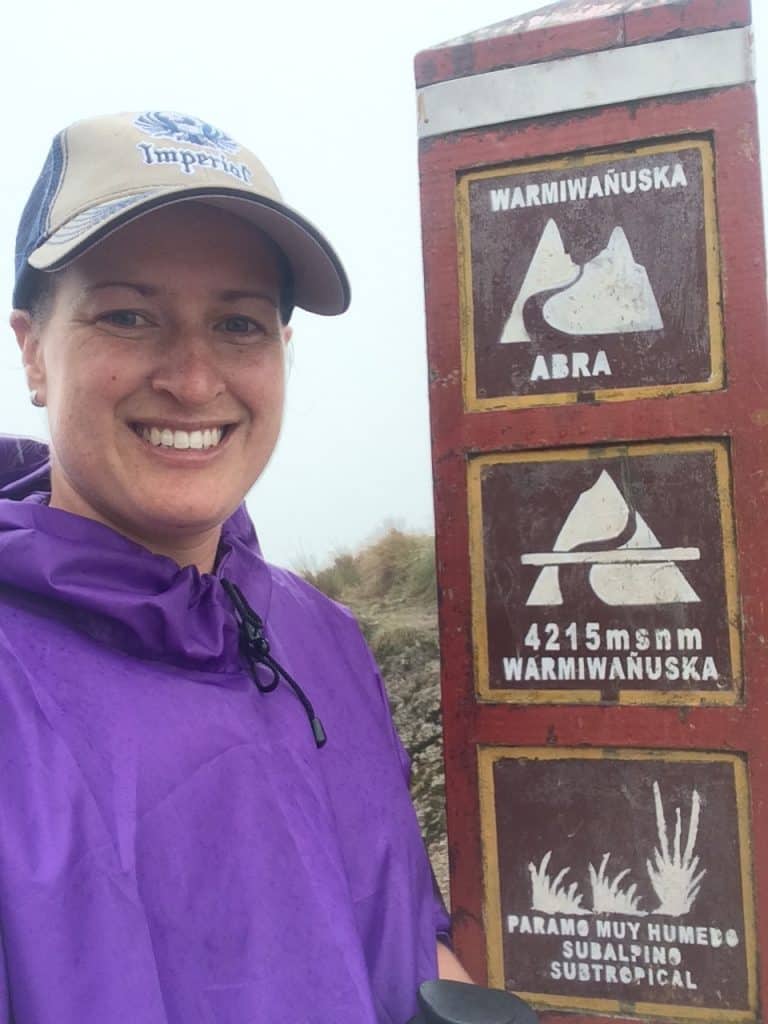 Then, making her way back down with her hiking buddy.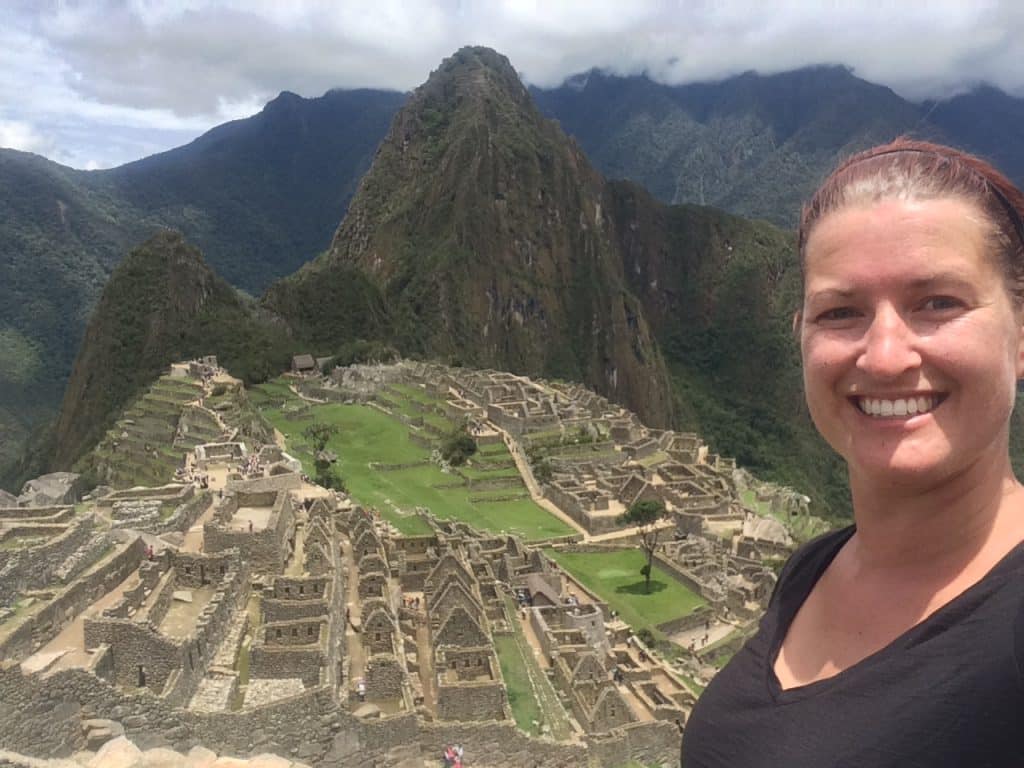 Phew, I'm feeling tired just after reading that – what a massively impressive accomplishment from Mel! Thank you so much for sharing your story. It's incredibly inspiring to read about how having some true personal time while hiking gave you clarity on some tough life decisions that we normally put off or distract ourselves from in everyday life. Just another reason why these experiences can be so valuable and special.
If you have your own story from a specific adventure or a collection of adventures, then feel free to practice your writing skills and send it to us at hello@takeshapeadventures.com.au, along with some pictures if you have any!