Nat's experience of the Kumano Kodo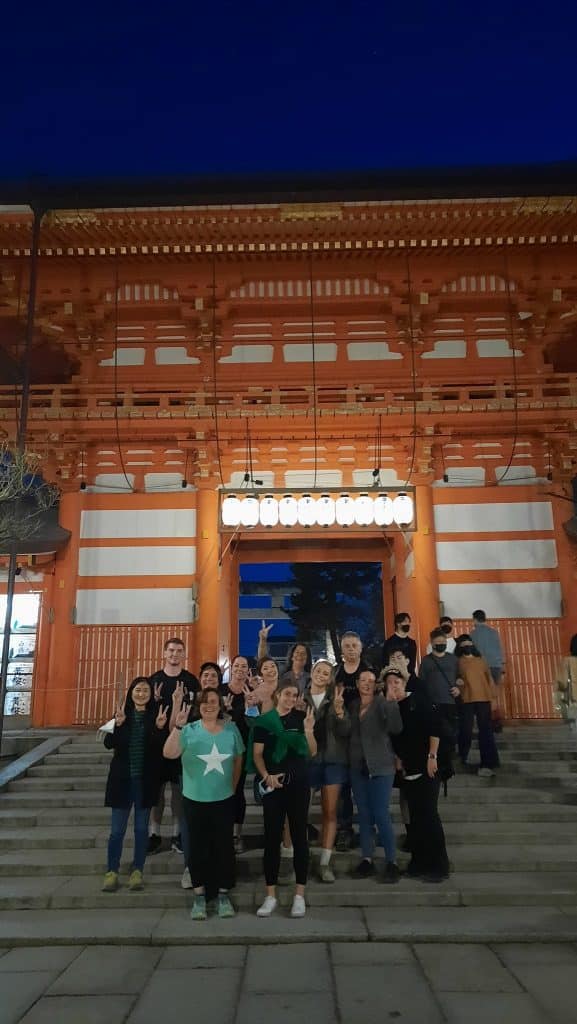 Japan is one of those countries that I seem to love everything about.  I have been snow skiing there many times and I have always wanted to experience Japan in other ways, such as hiking and cycling but never quite managed it. When I was asked to go to Japan as a representative for TSA, I jumped at the chance (well, maybe I nagged Tracey and Adrian so much that they eventually let me go to shut me up)
It was everything I was hoping it would be and more. This adventure started in Kyoto with a couple of nights at a centrally located hotel.  When our local guide suggested we take a night tour of Kyoto Station, I was sceptical of it being a good first impression but it definitely was.  The architecture was amazing and the light shows throughout the building brought it all to life.  Dinner was a brilliant time for our group to get to know each other.  
Our time in Kyoto was packed full of brilliant sights, first from the seat of our 'mama bikes' on a bicycle trip along the river, visiting temples, shrines, and markets, and then on a great walking tour through the Gion and HIgashima districts where we were hoping to see a geisha or two but in reality saw many tourists dressed in traditional costumes. 
The following day began with a hike through the Fushimi Inari, or 1000 Gates temple which gave our climbing legs a good introduction to the hills we were going to experience a bit later and then off on a bullet train (and local train to follow) to the Kii Peninsula for the start of our Kumano Kodo experience.
The Kumano Kodo Trail is a network of ancient pilgrimage routes that have been walked by pilgrims for over 1,000 years.  There are lots of different paths you can take but we followed the Nakahechi Route which took us through ancient beautiful forests (including a tranquil experience of forest bathing)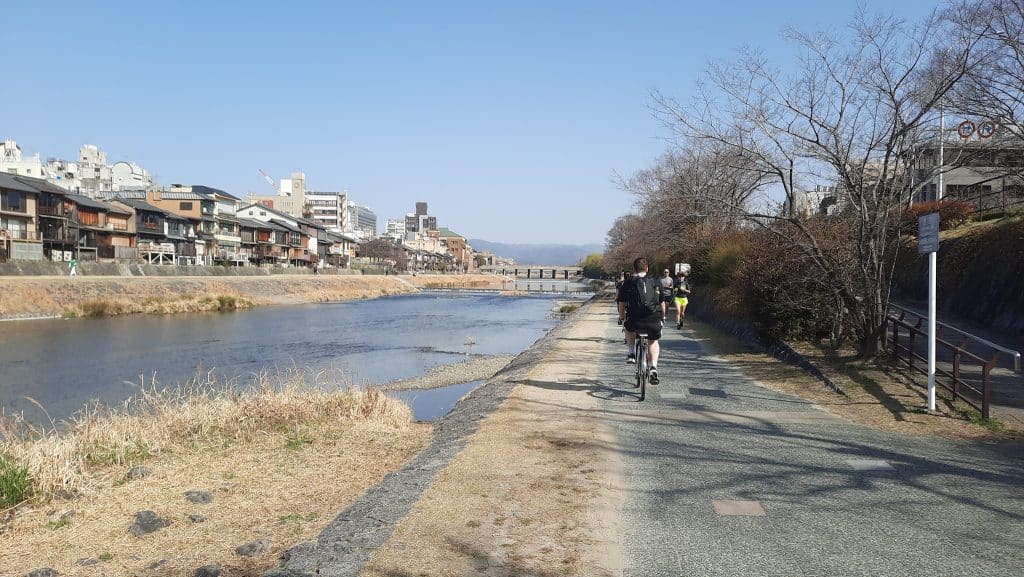 We hiked three sections of the trail over three days, with the third day being the most challenging.  I don't really think any of us really 'enjoyed' climbing up 'Heartbreak Hill' but I'm pretty sure we all were so glad we did it.  Such a great achievement.  Yoko our guide was very generous with her seemingly endless supply of snacks.  This part of the tour sees us staying in more traditional accommodation and we were able to soak our well-worked bodies in traditional Onsens (hot springs) both in our Ryokans and a fabulous one outdoors on the riverbank which was a natural pool dug by the locals..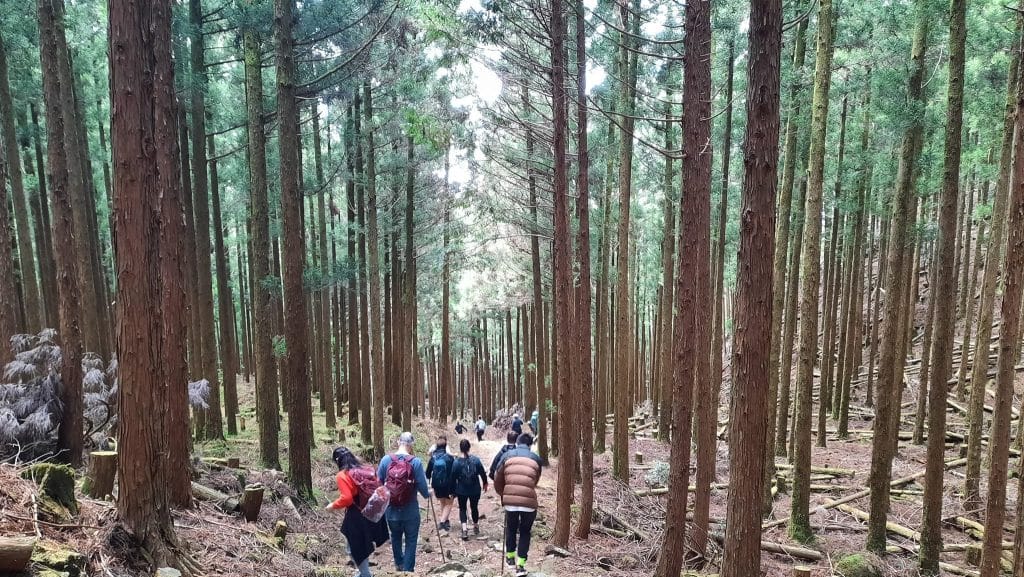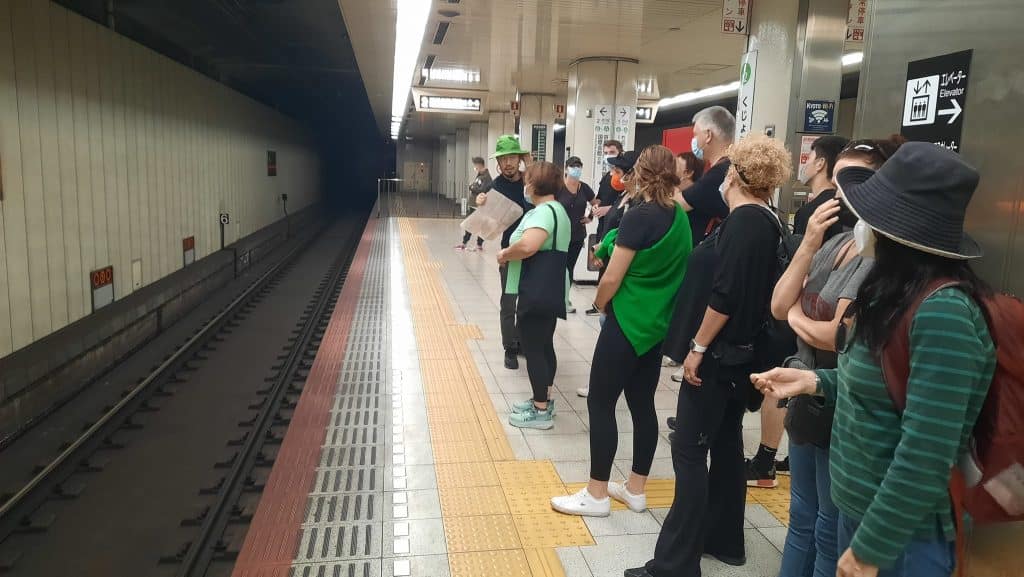 What makes this trip so special is the use of public transport to get everywhere.  It's an amazing way to connect with others and see how the locals travel.  We couldn't believe how patient and helpful the bus drivers were.  The food!  All meals are included and there was lots of it and it's all so delicious  The only thing you put your hand in your pocket for are snacks and alcohol. The guides were friendly, caring and knowledgeable about their areas – we learnt so much
If you want to see a bit more of Japan, there is an optional Tokyo extension which took us 450km in 2 hours 15 minutes. Wow!.  We were so lucky to get great views of Mt Fuji as we raced past. Tokyo is so busy compared to our cities in Aus, seemingly always 'on'.  Not only did our local guide Miyuki take us to see the famous sights, but she also introduced us to her local area and favourite foods. We fell in love with freshly baked Melon Bread and Taiyakis.  The night tour in the Shibuya district was something else!
At the end of my few weeks there, one of our group suggested that I would probably be happy to get home.  I thought about it and said 'not really, There is so much more I want to see and do because I love it all so much"  If you're at all on the fence about doing this one, just do it.  You won't regret it.