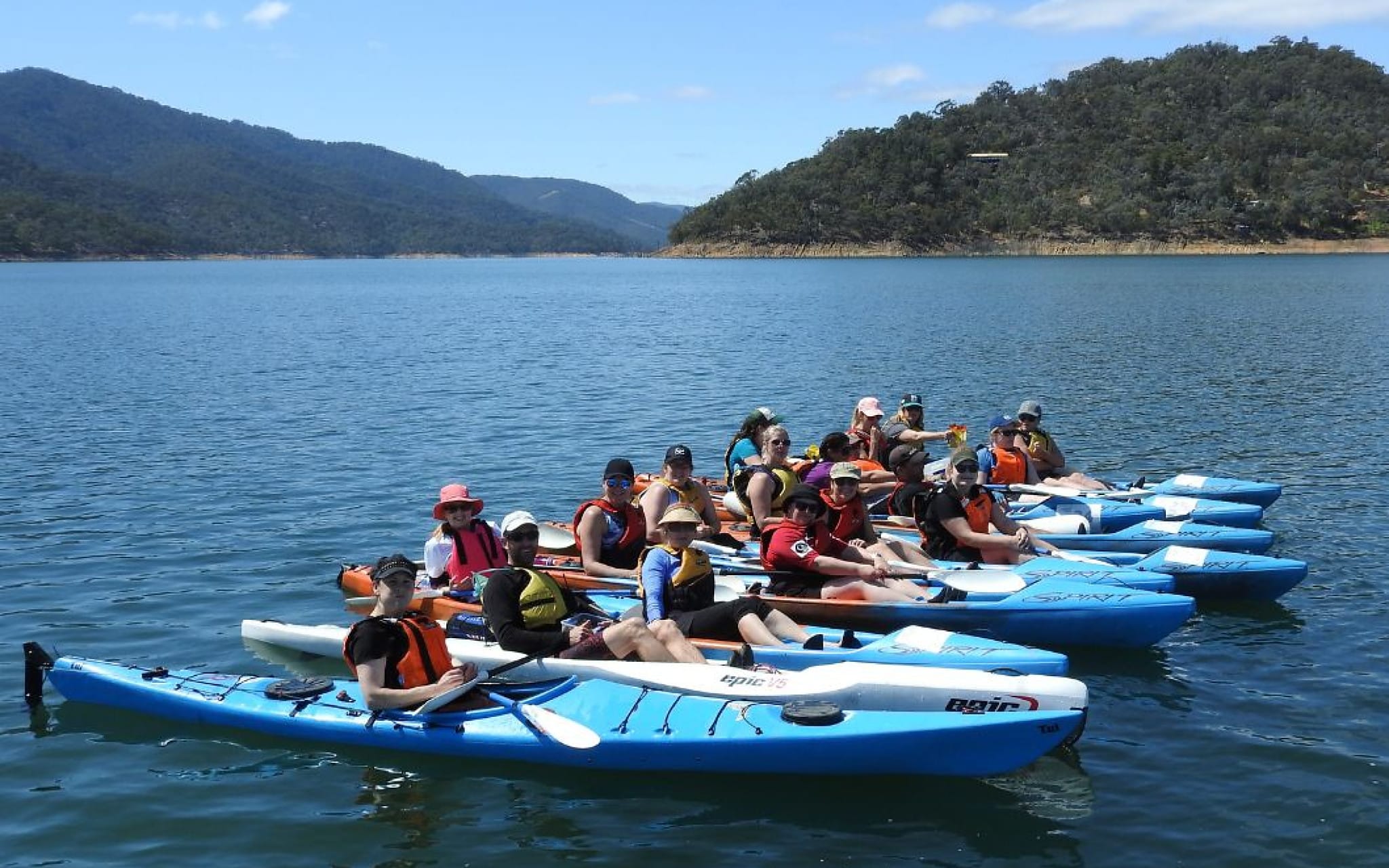 Kayaking Adventures
Try something different! Jump into our kayaks and experience adventure from the water!
Our kayaking adventures
We have an experience for everyone; from the avid kayaker to complete beginner
Kayaking is a great way to experience nature from a different angle
Kayaking is a wonderful way to connect with nature. From the water, you see native fauna and flora, birds and wildlife like you've never seen them before. You may even paddle right below the bat observatory. A truly unique experience.

Our kayak days are all about getting out in nature, trying something new and different, creating memories and new friendships. Whether you're an avid kayaker or a complete beginner, we have something for you. We'll be there to support you.

Jump in for a sunset paddle down the Yarra. Or mix it up with a Hike and Kayak! If you have a large group we can organise a private or corporate day for you.

Did you know, if you were a TSA Adventure Life member you can get discounts on these trips (and all other trips) plus a FREE short hike every month.
View Dates
Social Connection
Create long-lasting connections and friendships with like-minded people. Getting into nature for an exciting adventure is the best way to do this.
Expert guidance
Highly trained and experienced tour guides who bring the adventures to life. Our guides are remote first-aid trained and carry powerful UHF radios, PLBs, and first-aid kits.
No hassle or stress
We organise excellent trails and itineraries, prepare tasty snacks and meals, and keep everyone on track so you don't have to worry about a thing!
Kayaking gear
This includes double kayaks, paddles, and extra safety gear like a life jacket. We also provide safety instructions before we hit the water.
What are the benefits?
We know that hiking, adventure, and nature improve mental and physical well being. For years this has been proven with significant evidence. There are many mental benefits associated with being outside in green spaces, such as a reduced risk of depression and faster psychological stress recovery. Studies have shown that being in nature can strengthen our mental capacities and increase our focus and attention.

We offer a wide variety of great trails, from local tracks all the way to our famous National Parks. You will find walks for all levels and the best part of it is that there's no hassle, food preparation, or getting lost. That's what we're here for!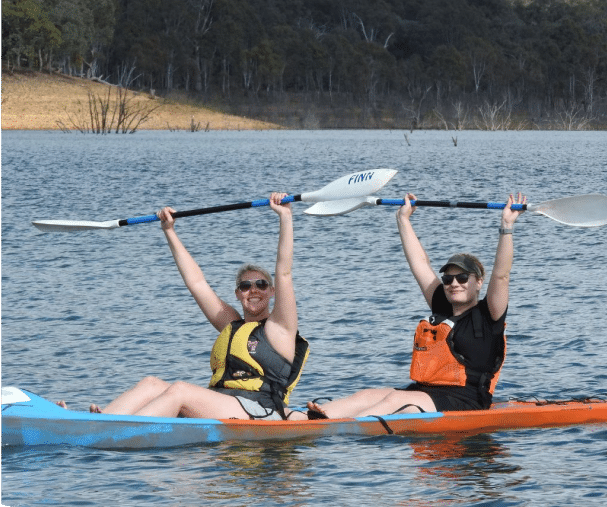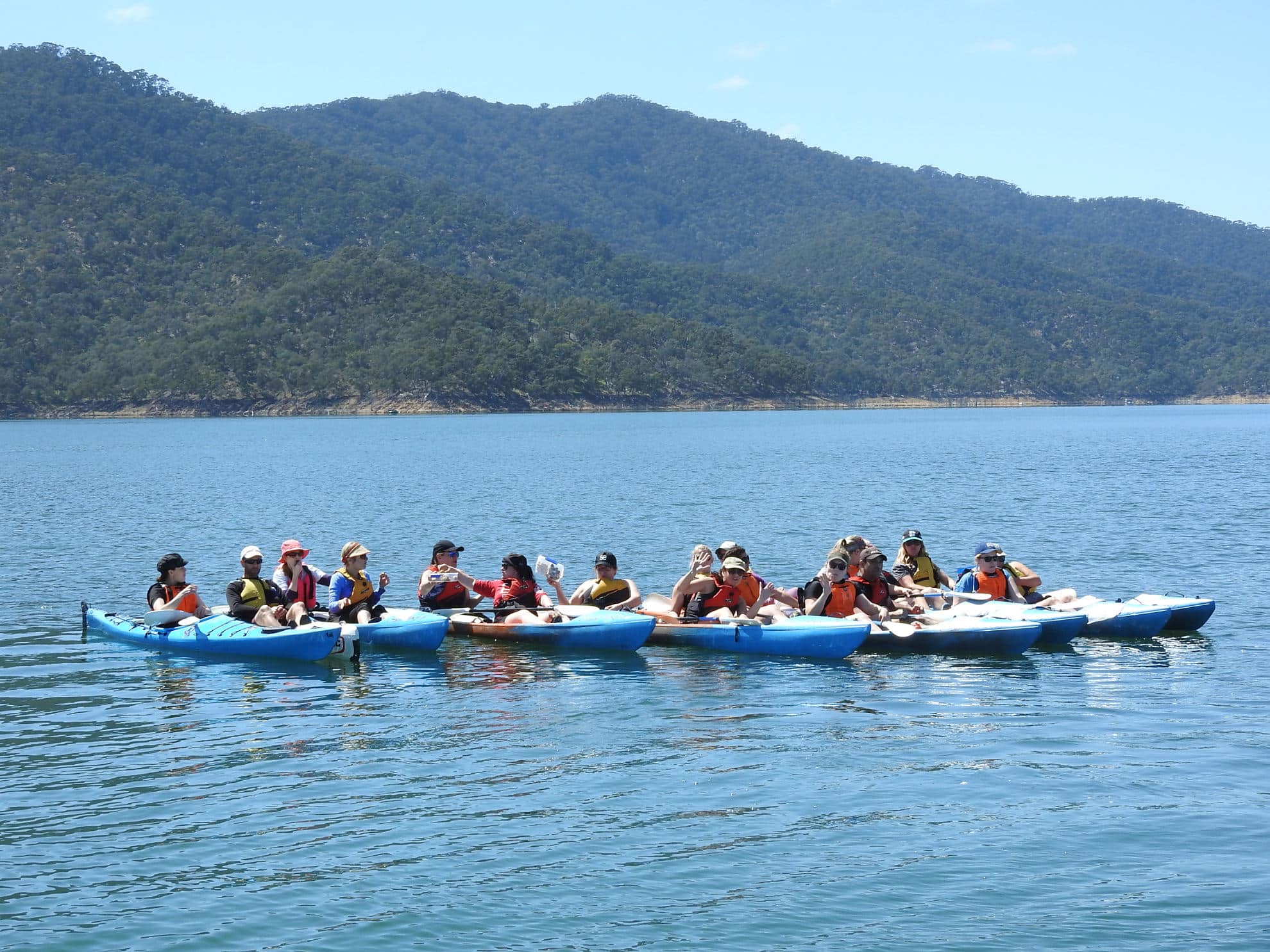 Corporate days
A great day for the team, try one of our corporate days out on the water. These can be summer evenings or days and are totally bespoke.
Learn More
Fancy a land based adventure? Check out a massive range on the link below. Anything from short to long, hilly to flat, even a few gourmet related hikes. There's so much choice we can get you exploring and going to new places for years
View Calendar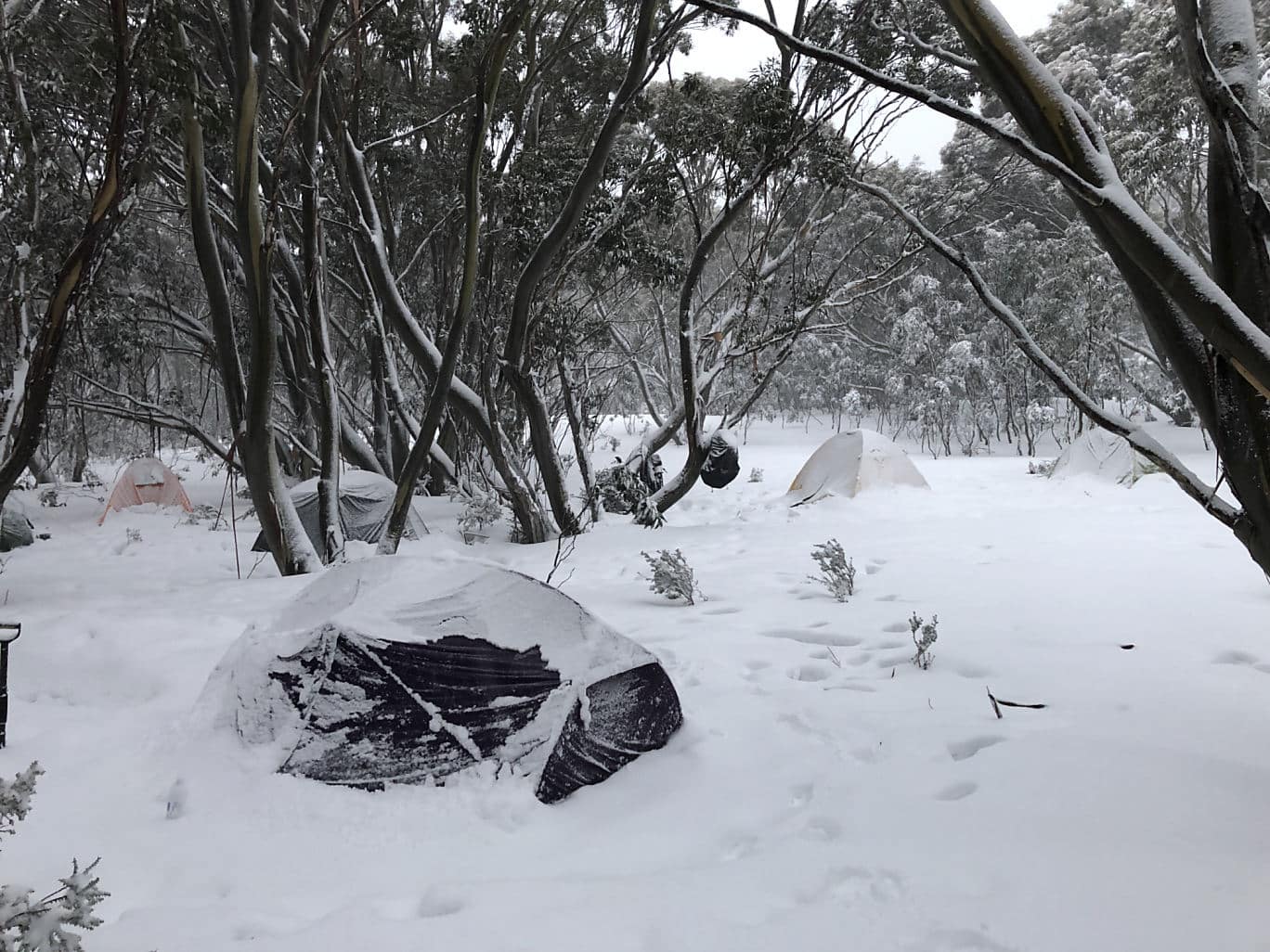 Upcoming Kayak Adventures