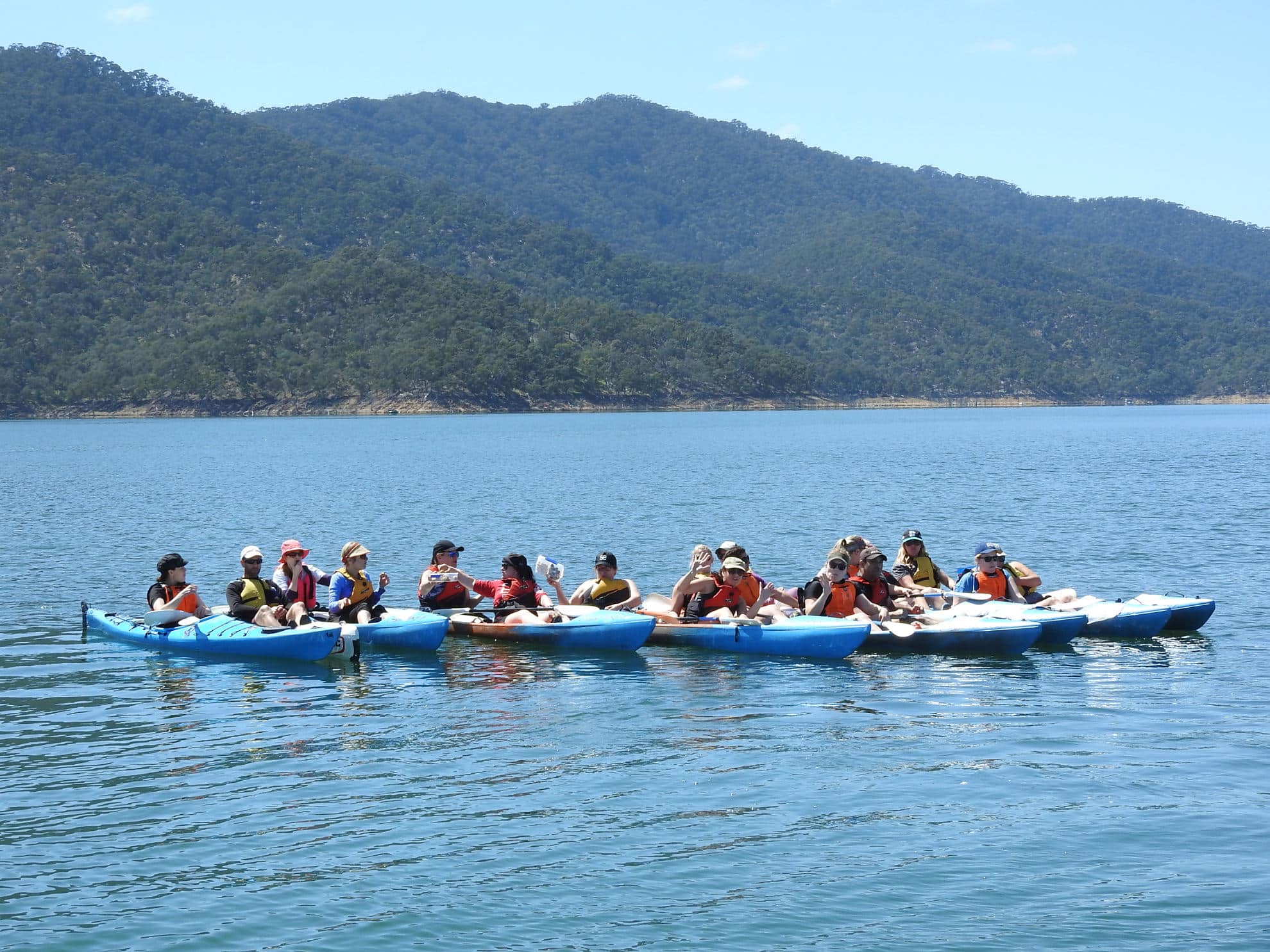 Overview
Something new, something different! This is a true adventure in every sense of the word, our two day kayak trip features all the adventure and fun of all our other trips whilst enjoying the wonders of Lake Eildon. There is no need to be an efficient kayaker, you do however need moderate fitness, be capable of getting in and out of a kayak, and a willingness to have a go. We will have a safety boat nearby to assist if required. We will be paddling about 11-13km each day, plus walking 7km on the first day. With all gear supplied and help supplying camping gear too this really is a top notch adventure that you won't want to miss out on! This is a superb adventure to attend by yourself and make new friends or bring your friends.
Upcoming Dates
No hassle, no stress
Itinerary, accommodation, food...TSA has it covered! Join us on this adventure without the stress of organisation so you can focus on getting the most out of your trip.
Expert guidance
Highly trained and experienced tour guides who bring the adventures to life. Our guides are remote first-aid trained and carry powerful UHF radios, PLBs, and first-aid kits.
Great community
Create long-lasting connections and friendships with like-minded people. Our community is one of the largest hiking communities in Australia and we're growing every year!
Hiking and scenery
Experience the best wildlife, scenery, and trails around the world. We take you on the paths less travelled to create unforgettable memories.
What's Included
Overnight hiking gear if you require it. (Tent & Sleeping Mat)
Full catering, lunch and snacks including all dietary needs
Experienced & qualified guides.
kayaks, paddles and safety gear.
A safety transport vessel which will follow us and carry gear.
Park Fees
Qualified Wilderness First Aid Support
Our wonderful TSA enthusiasm!
Day 1

Day 1

Included:

Tent

Lunch
Dinner

We meet in Eildon and after a briefing we'll get you all on the water in the kayaks and practice some kayak skills. We then kayak to our remote campsite for the night stopping on the way for snacks and a rest as needed. For lunch we'll pull up at a convenient location and after our picnic lunch on the shoreline we go hiking and exploring the forests that surround the lake. After the hike it's back in the kayaks to finish our paddle to our remote campsite where set up for the night to enjoy dinner and the peaceful evening as sun goes down.
Day 2

Day 2

Included:

Tent

Breakfast
Lunch

Breakfast in a glorious spot! After that we pack up our gear and kayak back around the shoreline stopping but another short hike potentially and exploring. We may even cross the lake to explore the other shoreline and another picnic lunch. The day is ours to go exploring before heading back to Eildon to finish our adventure weekend.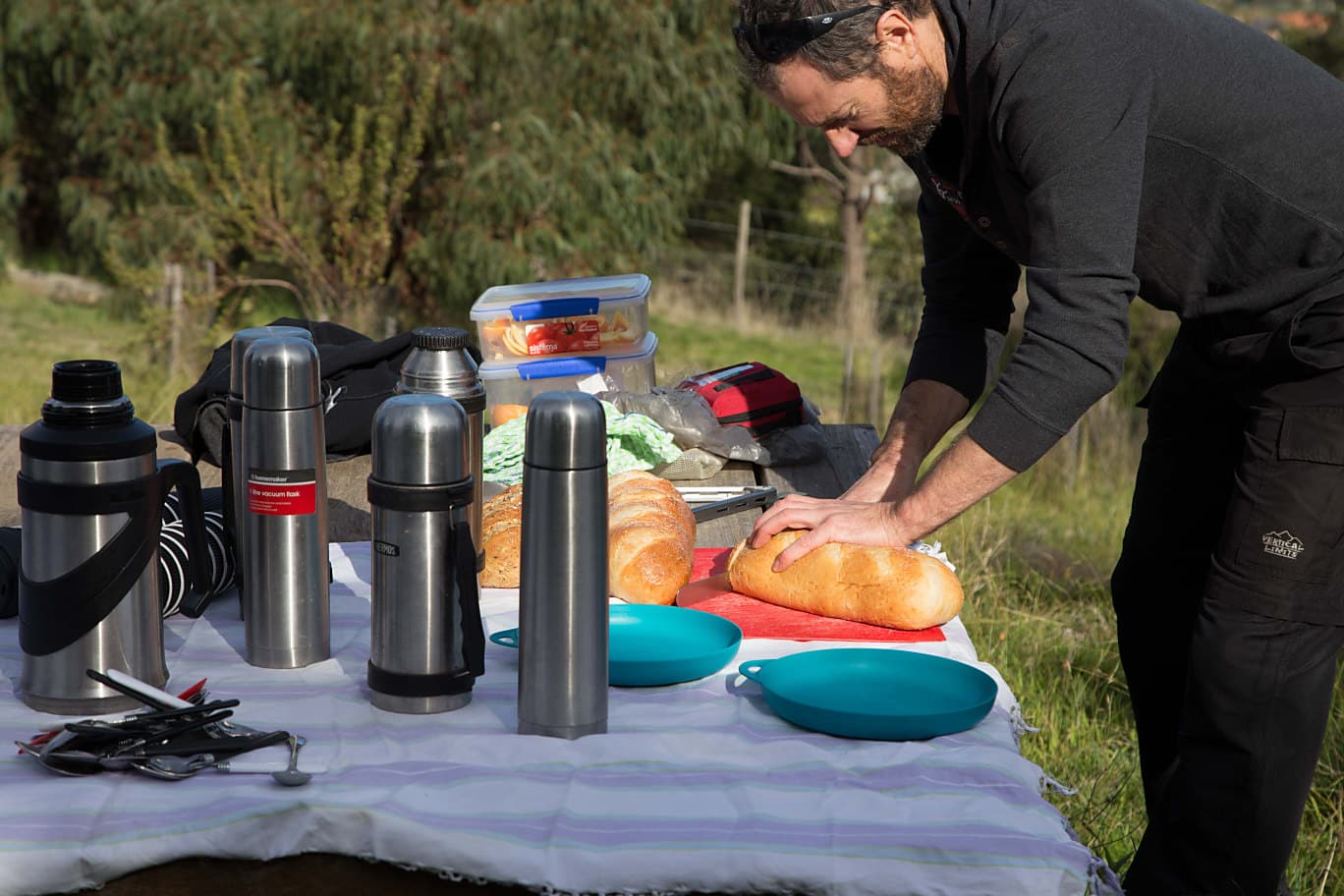 Food
We provide nutritious dinners, lunches, all snacks and breakfasts. We are big food enthusiasts so be prepared to have freshly ground coffee, delicious snacks, beautiful vegetable based salads, wraps and cheeses. All this food is energy filled to sustain you on the track and on your paddle, oh! and lets not forget a sneaky desert to give you energy for day two. Our guides prepare all your food and our qualified chef/nutritionist will ensure that your dietary requirements are met. Please ensure you have advised us of any allergies or food intolerances when booking your ticket.
Where we're going
Eildon Community BBQ and Picnic Area Riverside Dr, Eildon VIC 3713
What our adventurers have said
A testimonial coming soon, watch this space :)
BOOK NOW
Upcoming Dates
Lake Eildon Kayak Safari
Start: January 20, 2024 9:00 am
End: January 21, 2024 4:00 pm
Price: $595 $595
Members Price: $495
12 left
Book now