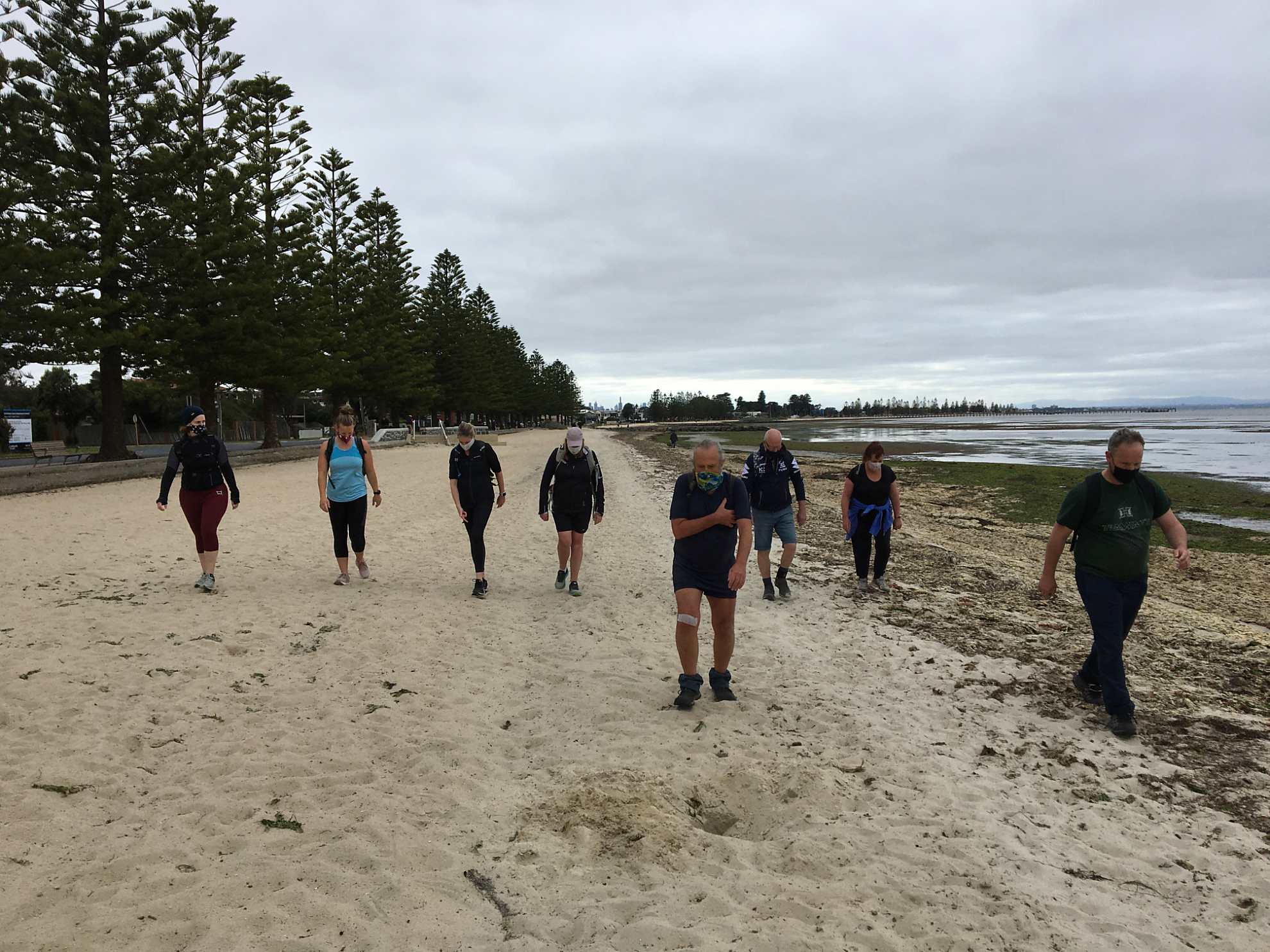 Altona Wetlands - Fitness Hike
Overview
Our 3 hour hikes are perfect for the busy person who wants to enjoy a morning walk with friends, improve their fitness, or to just come along and try some morning hiking. You'll feel invigorated, motivated and more connected with a community of people just like you who want to do more for themselves. Our personal trainers are on hand to offer advice and support to help you reach your goals!
These hikes work with your current fitness level, no matter where you are. We'll also help out with specific hike fitness, injury prevention, and most importantly building friendships and having fun.
Choose to come once or twice, or attend regularly as part of your connection to the outdoors and other like minded people. These walks are wider gravel or dirt trails so you can chat and breathe at the same time.
The Altona Wetlands is one of our few beach based fitness hikes, so it's great to attend all summer long. Don't be fooled by the flat location though, we'll make sure to find you a little hill or some stairs somewhere!
Plenty of parking, meet on the foreshore side of the park.
Toilets: Toilets at the start.
Half-day fitness hikes are:
Within 1 hr of Melbourne
3hrs for a perfect morning escape.
Suitable for Grade 3, 4 and 5 fitness levels
Fully supported by professional staff.
And most of all they are FUN and SOCIAL!
Upcoming Dates
No hassle, no stress
Itinerary, accommodation, food...TSA has it covered! Join us on this adventure without the stress of organisation so you can focus on getting the most out of your trip.
Expert guidance
Highly trained and experienced tour guides who bring the adventures to life. Our guides are remote first-aid trained and carry powerful UHF radios, PLBs, and first-aid kits.
Great community
Create long-lasting connections and friendships with like-minded people. Our community is one of the largest hiking communities in Australia and we're growing every year!
Hiking and scenery
Experience the best wildlife, scenery, and trails around the world. We take you on the paths less travelled to create unforgettable memories.
What's Included
Some light snacks are provided
Great walking and fitness improvement
Experienced Trainers and Guides
First Aid Support
Our wonderful TSA enthusiasm!
Where we're going
Weaver Reserve, 18 Pier St, Altona VIC 3018
What our adventurers have said
BOOK NOW
Upcoming Dates