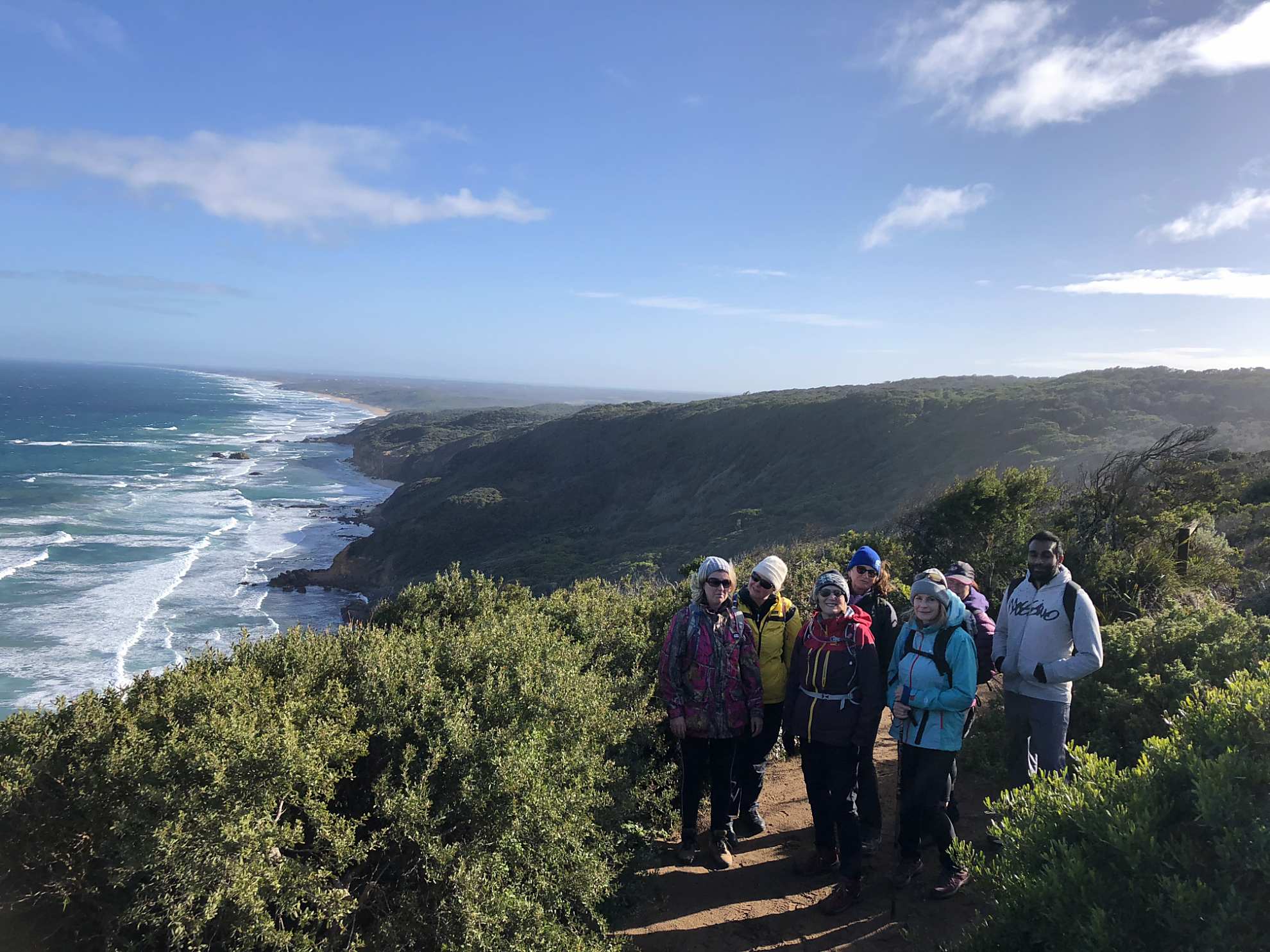 Overview
Ready to take your smartphone photography to the next level? Then look no further than this picturesque walk. You'll learn the fundamentals of photography, such as composition, focus, exposure, creative techniques, working with natural light, post-production, and much more. You'll discover not only how to perfectly capture what you see, but more importantly, how to creatively interpret your subject. All you need is a fully charged phone, an Instagram account, and a desire to learn. George Poulakis is a multi-award-winning fine-art photographer whose work has been exhibited nationally. His extensive commercial photography experience complements his art practice, allowing him to approach his work with technique and creativity.
This awesome location includes beaches, winding staircases and wonderful sections of twisted gnarly tea tree to enable you to practice your skills. The walk itself is quite flat and is a great beginner hike and an ideal place to both walk and photograph. Make this the day where you get outside, enjoy the elements, take some awesome photos and do something unique.
Upcoming Dates
No hassle, no stress
Itinerary, accommodation, food...TSA has it covered! Join us on this adventure without the stress of organisation so you can focus on getting the most out of your trip.
Expert guidance
Highly trained and experienced tour guides who bring the adventures to life. Our guides are remote first-aid trained and carry powerful UHF radios, PLBs, and first-aid kits.
Great community
Create long-lasting connections and friendships with like-minded people. Our community is one of the largest hiking communities in Australia and we're growing every year!
Hiking and scenery
Experience the best wildlife, scenery, and trails around the world. We take you on the paths less travelled to create unforgettable memories.
What's Included
Full catering, including all dietary needs
Qualified guides
Tuition from award winning photographer
Scenery & wildlife
First Aid Support
Our wonderful TSA enthusiasm!
Food
Full catering, lunch and snacks including all dietary needs
Where we're going
Bushrangers Bay Carpark Two Bays Walking Track, Boneo Road, Cape Schanck
What our adventurers have said
"Visiting the Bay of Fires has always been on my bucket list and I am glad I made this dream a reality. What a stunning experience! Big shout out to the team at TSA who have gone above and beyond! Highly recommended!" - Linda Hyde
BOOK NOW
Upcoming Dates