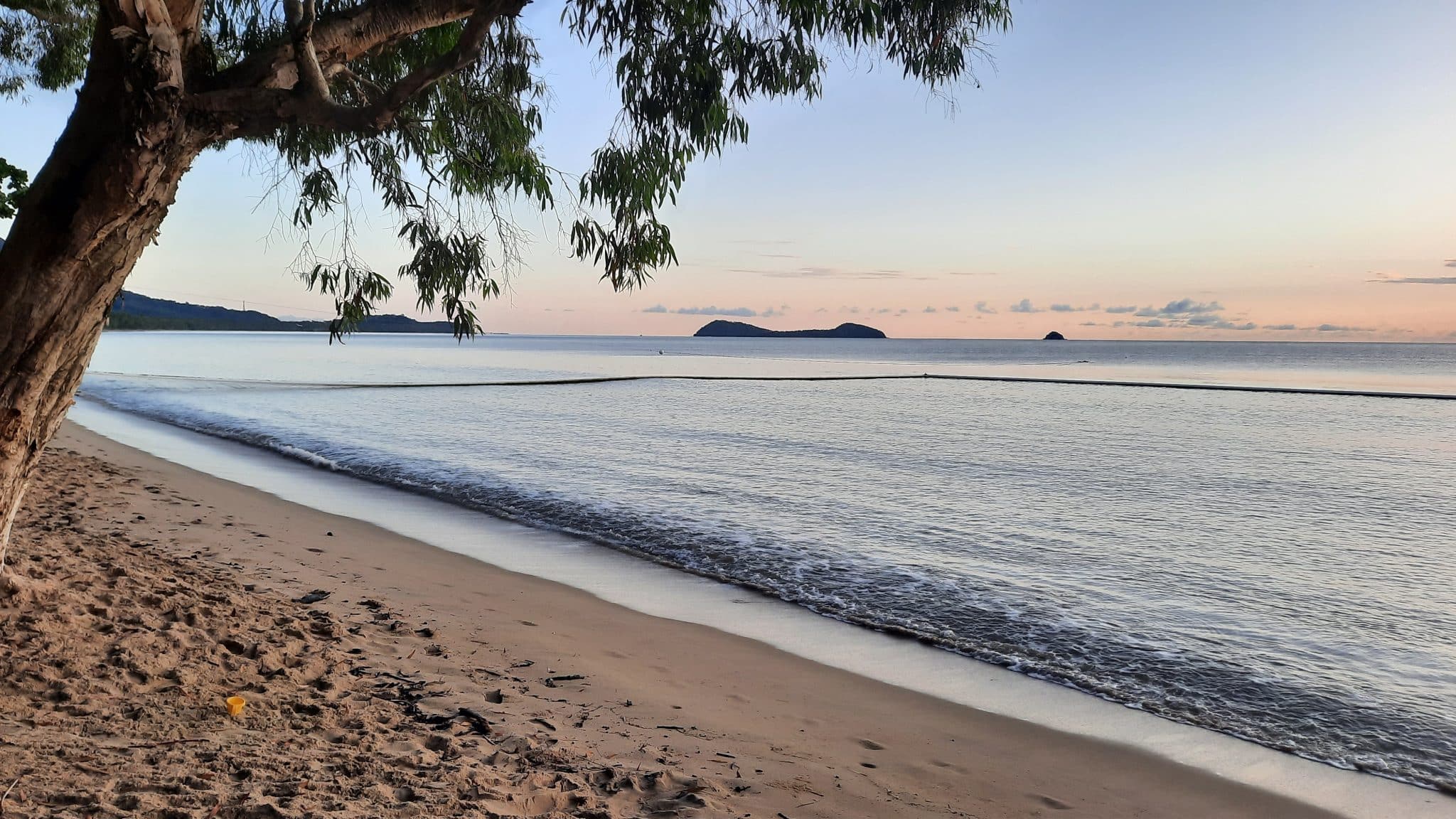 Download our Cairns Wellness Retreat brochure for all you need to know
Overview
When was the last time, your cup truly felt full?
Join us for our FNQ wellness retreat in Cairns, where our week long retreat will help you prioritizes your physical and mental well-being. Our ultimate aim is for you to depart feeling revitalized, restored, and reawakened. Our crafted itinerary encompasses a range of activities designed to nurture your body and mind. From daily sunrise and sunset yoga, Pilates, and meditation sessions, to invigorating rainforest and bush hikes, every element is thoughtfully planned. Nourish yourself with fresh, healthy meals and indulge in the luxurious comforts of our accommodation. Engage in mindful beach strolls, snorkelling, swimming, and more. Strike the perfect balance between engagement and relaxation, granting yourself the ideal 'ME' time holiday.
Our wellness focus revolves around cultivating confidence, energy, and self-worth through the principles of intuitive living, mindful growth, and discovering joy.
Prepare to leave our retreat motivated, energized, and equipped with invaluable tools and practices to live your best life. We intentionally limit group sizes to foster connection, allowing everyone to forge meaningful bonds, share stories, offer support, and revel in laughter amidst the tropical paradise.
Embrace the opportunity to reconnect with nature, detach from technology, and enhance your energy and vitality as you unwind and engage in introspection. Our retreat provides a nurturing environment where you can relax, forge new friendships, savour nourishing cuisine, and even indulge in a glass of wine. Armed with the knowledge to cultivate healthy habits, you will depart ready to embrace your fullest potential. Join us for an immersive wellness experience that promises to transform your life in unforgettable ways.
Pricing:
$3595 – your own single room
$499 deposit required to secure your spot
Upcoming Dates
No hassle, no stress
Itinerary, accommodation, food...TSA has it covered! Join us on this adventure without the stress of organisation so you can focus on getting the most out of your trip.
Expert guidance
Highly trained and experienced tour guides who bring the adventures to life. Our guides are remote first-aid trained and carry powerful UHF radios, PLBs, and first-aid kits.
Great community
Create long-lasting connections and friendships with like-minded people. Our community is one of the largest hiking communities in Australia and we're growing every year!
Hiking and scenery
Experience the best wildlife, scenery, and trails around the world. We take you on the paths less travelled to create unforgettable memories.
Tour Highlights
Daily short walks and fitness 

Daily yoga, Pilates and meditation sessions 

Daily activities, snorkelling on an island, stand up paddling and more 

Daily Wellness, mindfulness and nutrition sessions

Healthy, nourishing home cooked food, breakfasts, lunches, and most dinners included

Great social fun with support and encouragement

Supported by Take Shape Adventures best guides and chef!
What's Included
5 nights accommodation in single rooms

Yoga or Wellness sessions each

Hiking, walking and fitness.

Activities and adventures included. Further optional activities available

Snorkelling (incl)

Massage and spa treatment (at own expense)

Stand Up Paddling (incl)

Day trip to Fitzroy Island

Breakfast, lunch and dinner included *except one lunch and dinner

Experienced and qualified guides

Professional Yoga instructors who can deliver a wide range of yoga, Pilates and fitness sessions.

Highly trained and experienced tour guides who will bring the adventures to life.
Day 1

Cairns

Included:

Hotel

Lunch
Dinner

For the full itinerary, download the brochure! On arrival, we head straight to our wonderful accommodation for snacks and time to unwind. Enjoy our stunning location with a yoga, fitness, or wellness session. We'll go for a short hike and relax in the evening by getting to know one another.
Day 2

Hartley Falls

Included:

Hotel

Breakfast
Lunch
Dinner

Start your morning the right way with a sunrise yoga session and delicious breakfast. Then, enjoy a hike to Hartley Falls and, if time permits, a quick visit to Port Douglas. Dig in to a scrumptious lunch on the beach! Relax in the afternoon or take the opportunity to indulge in an optional massage as we head into a blissful evening at our accommodation.
Day 3

Fitzroy Island

Included:

Hotel

Breakfast
Lunch
Dinner

We start a little earlier today, hopping on a boat at 8:30am to Fitzroy Island. Enjoy a day of exploring, snorkelling, and wandering along the beach (other activities are available at your own expense). We'll be back in Cairns by 3:30pm for an optional exercise session in the late afternoon, followed by a relaxing dinner.
Day 4

Kuranda

Included:

Hotel

Breakfast
Lunch
Dinner

Relax with some early morning yoga, and then energise with a trip to Kuranda. We take a short hike to view Barons Falls and then head off on a tropical rainforest walk afterwards. Tonight, we head into Cairns to watch the sunset from a rooftop bar as we enjoy a cocktail and some snacks.
Day 5

Palm Cove

Included:

Hotel

Breakfast
Lunch
Dinner

Wake up for an early morning fitness session before a walk along the coast to Palm Cove. There, we get to experience a stand-up paddle boarding adventure, or sit back and enjoy a coffee. We will head back to the accommodation in the afternoon to relax and enjoy some free time, or get involved in some optional movement and wellness sessions.
Day 6

Farewell

Included:

Hotel

Breakfast
Lunch

Make the most of our last early morning yoga session and breakfast, and then take part in an optional health session. After lunch, we return to the airport to say our goodbyes, with heads full of wonderful memories and bodies full of newfound energy.
Accommodation
Accommodation is in a resort with your own room, shared pool. We have a large apartment to use for group activities and sharing meals and laughs together.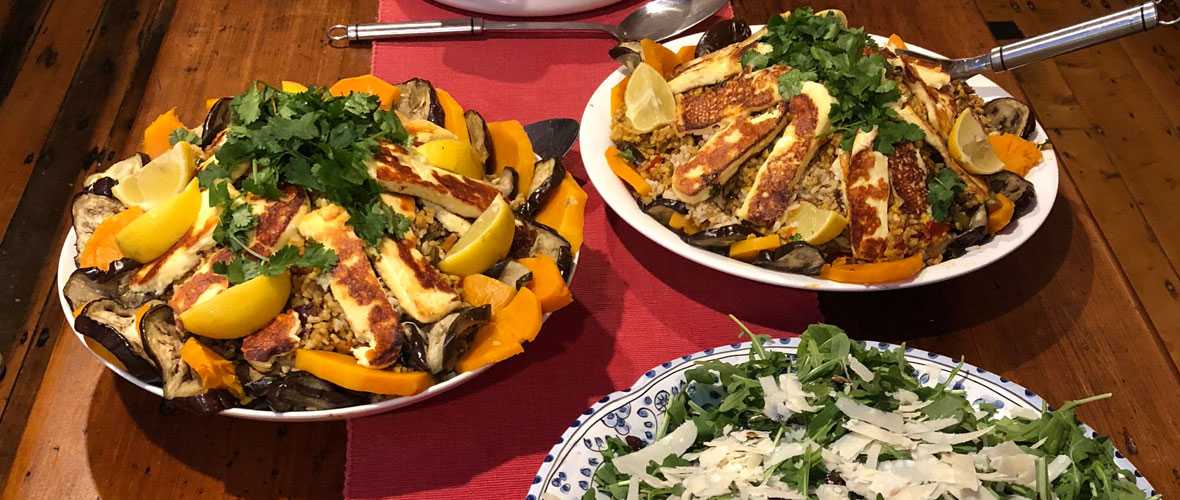 Food
When we're in a hot climate such as Cairns we like to eat light, fresh food. We have lots of fresh fruit and veggies with salads. All meals are included, including snacks throughout the day. We may go to a restaurant in the town for one night. Example of meals: we have fresh fruit platter, museli and yogurt, eggs and bacon in the mornings, plus coffee (very important)! Salads and wraps for lunch, sometimes we might eat on the trail. And for dinner we will have healthy nutritious meals to make sure you are well fueled for the activities the next day.
Where we're going
Cairns, Queensland
What our adventurers have said
"Everybody needs to do something like this every year! Or twice a year! I feel so good, I feel like a new person again. The food, the people, the setting, just WOW! And the hike we did in the rain on the first day was amazing, probably the highlight of the trip for me. Oh and the lighthouse hike, that was a challenge but it was worth the views when we got there" - Lucy Elouath
BOOK NOW
Upcoming Dates
Cairns Wellness Retreat
Start: May 20, 2024 12:00 am
End: May 25, 2024 12:00 am
Price: $3595 $3595
Members Price: $3395
12 left
Book now
Secure your spot with a non refundable deposit, and have the remainder payment be automatically split over additional payments. Proceed with booking to choose your payment option. See here for our payment plan details terms and conditions.