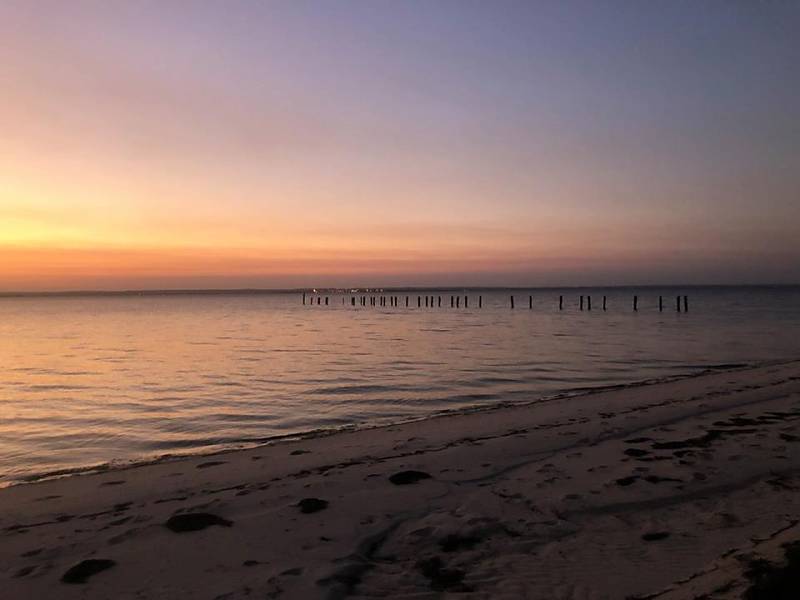 Overview
French Island is in the heart of Westernport Bay, and offers tranquil surroundings and pristine flora and fauna. With next to no traffic, thousands of koalas and plenty of history, this makes for a perfect overnight hike. This trip includes ferry fees, camping permits, professional guides and yummy home cooked food! The French Island hike is also a bit of a bonus because you can get right to the start on the train!
If you have never done an overnight hike or you're unsure about carrying a pack, then this is an opportunity to make the most of it! We only carry our backpacks for the first 5km, then set up camp and continue with day bags to explore the wilderness and easy tracks around the Island. The short distance we carry our backpacks also means we can afford to take a few more of life's luxuries or to test gear that you are unfamiliar with.
With great proximity to Melbourne, this is a wonderful opportunity to explore a part of Victoria that is not often visited, yet offers some of the best walking, right at our doorstep.
Upcoming Dates
No hassle, no stress
Itinerary, accommodation, food...TSA has it covered! Join us on this adventure without the stress of organisation so you can focus on getting the most out of your trip.
Expert guidance
Highly trained and experienced tour guides who bring the adventures to life. Our guides are remote first-aid trained and carry powerful UHF radios, PLBs, and first-aid kits.
Great community
Create long-lasting connections and friendships with like-minded people. Our community is one of the largest hiking communities in Australia and we're growing every year!
Hiking and scenery
Experience the best wildlife, scenery, and trails around the world. We take you on the paths less travelled to create unforgettable memories.
What's Included
Overnight hiking gear if you require it. (Tent, Sleeping Mat, Rucksack)
Full catering, lunch and snacks including all dietary needs
Experienced & qualified guides who know where to go and how to get you there.
Scenery (guaranteed) & wildlife (if you are lucky and nice and quiet)
Qualified Wilderness First Aid Support
Our wonderful TSA enthusiasm!
Day 1

Day 1

Included:

Tent

Lunch
Dinner

We meet at Stony point at about 9am. Our ferry leaves to French island at 10:00am which gives us time to go through allocating gear and double checking what you have. The ferry ride across takes about 20 mins. From the jetty we then hike along the coast north to our campsite which is about 6km away. After setting up camp and helping anyone who needs help we'll have lunch at the campsite next to water lapping serenely. After lunch we then head off for a hike exploring the open woodland. You won't need to carry big heavy bags with you. This a great chance to spot koalas and listen to the interesting history of French island. The hike in the afternoon is about 12km and once we get back to camp you relax while we make a 2 course dinner with wine if you're lucky! This is also time for moonlit walks on the beach and star gazing.
Day 2

Day 2

Included:

Tent

Breakfast
Lunch

After rising we'll make sure there's hot coffee and other drinks waiting for you as well as breakfast. We then hike up the beach, again no bag required. We explore the fringes of this remote beach and mangroves before returning to pack up our gear. We then hike the 6km back to the ferry having lunch on the foreshore. The ferry will then collect us and take us back to Stony point in the afternoon.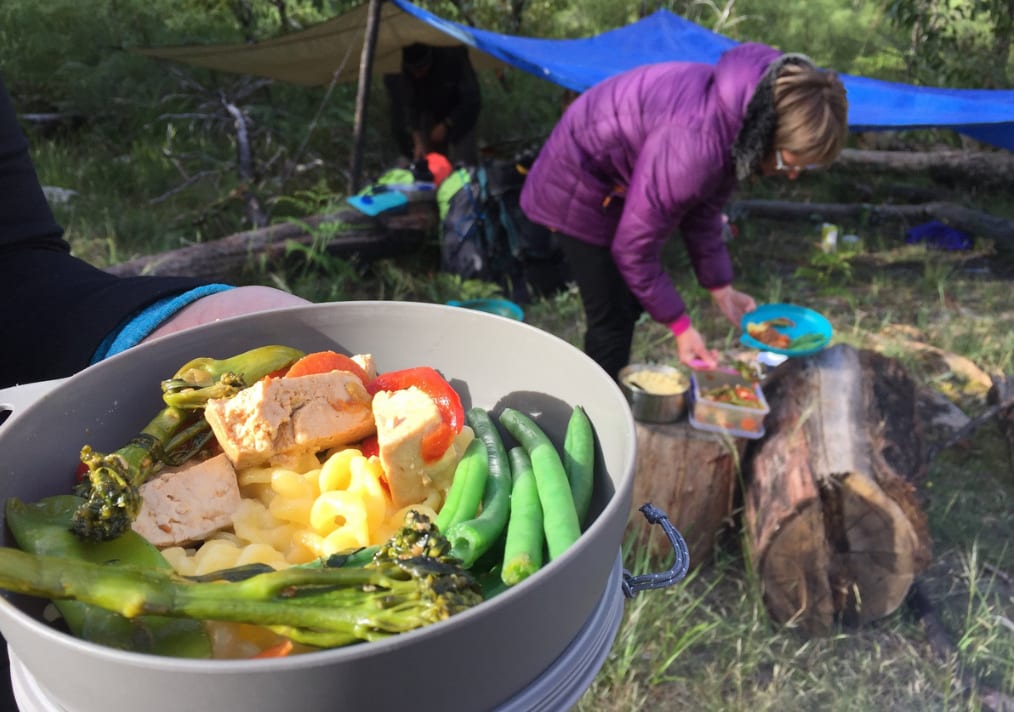 Food
We provide nutritious dinners, lunches, all snacks and breakfasts. We are big food enthusiasts so be prepared to have freshly ground coffee, yummy snacks and fresh fruit, beautiful vegetable based salads, wraps and cheeses. All this food is energy filled to sustain you on the track - oh! and lets not forget a sneaky desert to give you energy for day two. Our guides prepare all your food and our qualified chef/nutritionist will ensure that your dietary requirements are met. Please ensure you have advised us of any allergies when booking your ticket.
Where we're going
Stony Point Kiosk, 1 Stony Point Road, Crib Point 3919
Park on the side of the road before main carpark.
What our adventurers have said
"I love hiking and getting out in nature but having never camped before (I like my comfort!) the thought of an overnight hike was rather daunting and an impossible feat for a while. Having watched the TSA trips for a while I decided to try out the beginner's overnighter. If I hated it, it would be over soon enough!Being able to borrow all the gear from TSA was a major plus. The guides - Nina and Liam were real gems and just delightful. They took extra good care of the group and made sure we were as comfortable as possible.I loved my overnight intro - sure I was a bit stiff and sore but loved the hiking experience and the total immersion in nature that only a multi day provides. Highly recommend."- Catherine