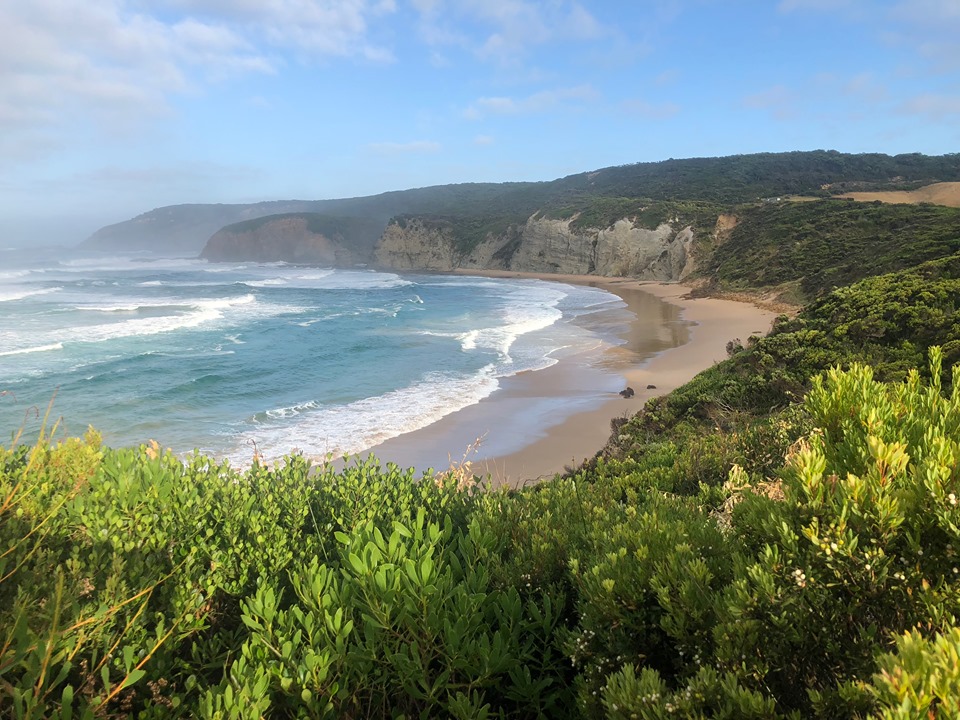 Overview
Experience one of Australia's best multi day coastal hikes on our very own doorstep between Apollo Bay and the iconic Twelve Apostles, hugging the coastline for a little over 110 km. This adventure is fully supported with all your sleeping gear and most food transported and set up ahead of you leaving you to experience this amazing hike with just a day pack! Arrive at campsite with your tent ready and waiting and a hot drink.
The Great Ocean Walk will not only enable you to travel through both the Great Otway National Park and the Port Campbell National Park but also to experience two marine parks – Marengo Reef, complete with a large & permanent population of fur seals and the 12 Apostles Marine Park with its resident fairy penguins.
You'll be immersed in this unique experience and discover every section of the wonderful Australian coastline as you walk beneath tall trees, across rock seashore platforms, along deserted beaches and soak in breath-taking cliff-top vistas. You'll also be part of a like minded walking group as you explore and camp in wonderful locations.
You need to be reasonably fit as this trip is graded 4. We will help you out with what to bring and how much to carry in your daypack, provide pack lists and assist with gear.
You don't necessarily need lots of pack hiking experience but you will need to be ready to sleep in a tent for multiple nights and be able to walk the distance each day. If you'd like the extra challenge of carrying all of your own gear then then that's ok too. We'd love to see you on this exciting experience to take your hiking to a new level and head into the wilds with the security of a small group and our supportive and experienced staff.
Upcoming Dates
No hassle, no stress
Itinerary, accommodation, food...TSA has it covered! Join us on this adventure without the stress of organisation so you can focus on getting the most out of your trip.
Expert guidance
Highly trained and experienced tour guides who bring the adventures to life. Our guides are remote first-aid trained and carry powerful UHF radios, PLBs, and first-aid kits.
Great community
Create long-lasting connections and friendships with like-minded people. Our community is one of the largest hiking communities in Australia and we're growing every year!
Hiking and scenery
Experience the best wildlife, scenery, and trails around the world. We take you on the paths less travelled to create unforgettable memories.
What's Included
Full catering breakfast, lunch and dinner plus snacks. All dietary needs catered for.
Experienced & qualified guides
Complete the Great Ocean Hike, from end to end.
Camping at designated secluded campgrounds each night
Amazing Scenery & wildlife
All your sleeping gear and most of the food is transferred ahead and will be waiting for you!
Day 1

Day 1

Included:

Tent

Lunch
Dinner

Starting in Marengo, named by a passing French Explorer. We then head into the forests of the Great Otway National Park. These are some of the biggest trees in Australia and walking through the heart of the giant forest is a wonderful experience. descending back to the coast at Blanket Bay, which is an isolated section that was one of the original ports for unloading supplies for the Cape Otway Lightstation. Our campsite at Blanket Bay is one of the safer swimming locations along the walk (23km)
Day 2

Day 2

Included:

Tent

Breakfast
Lunch
Dinner

Blanket Bay to Aire River (21km) Today we make our way to the Cape Otway Lightstation, which is Australia's oldest continuously operating lighthouse. The walk from the lighthouse to Aire River winds its way through wind sculpted landscapes of sand dunes, coastal scrub-land and magnificent calcified cliffs. From Rainbow Falls we have another route choice depending on the tide there is the option to walk the inland route to the Aire River Lookout or a much better – but harder – walk along Station Beach. At the Aire River Lookout there are great views down to the estuary enjoy the final descent into our next camp at Aire River which is a serene and beautiful spot to rest for the night.
Day 3

Day 3

Included:

Tent

Breakfast
Lunch
Dinner

Aire River to Johanna Beach (15km) We head inland as we start the first of our shorter days, climbing up and around the headland through forests, and along the coastal path. Our day now winds its way along the cliff tops, through heath-lands and forests, occasionally emerging to give extensive views along the coast. With this much shorter distance and being day three, you will now be in a groove and before long you'll emerge onto the broad expanse of Johanna Beach, a beautiful location and our campsite for the night.
Day 4

Day 4

Included:

Tent

Breakfast
Lunch
Dinner

Johanna Beach to Devils Kitchen (26km) One of the most challenging sections alternating between farmland and isolated beaches and sea cliffs. Milanesia Beach. This rugged hidden Beach receives few visitors and is all the more special for it. We then dip down into a valley and follow a newly cut section of track which will lead to The Gables Lookout, perched on one of the highest sea cliffs in mainland Australia. Continuing along the track through a grove of casuarina trees you will come out near Wreck Beach and if it's low tide we'll make sure to explore this excellent maritime area by taking the coastal route, during high tide we'll have the option of the delightful new walk route from Wreck Beach to Devils Kitchen
Day 5

Day 5

Included:

Tent

Breakfast
Lunch

Devils Kitchen to Great Ocean Road (14km) Day 5 will be amazeballs as we celebrate our last breakfast on the trail along a new section of track that heads towards the Twelve Apostles Marine Park and cross the Gellibrand River on a trestle bridge. We'll close in on the end of our journey with pleasant walking through the coastal scrub and escarpment through Port Campbell National Park towards the world famous Twelve Apostles. Our final sections today include the Great Ocean Walk viewing platform, past the infamous Gibson Steps completing your epic Great Ocean Walk!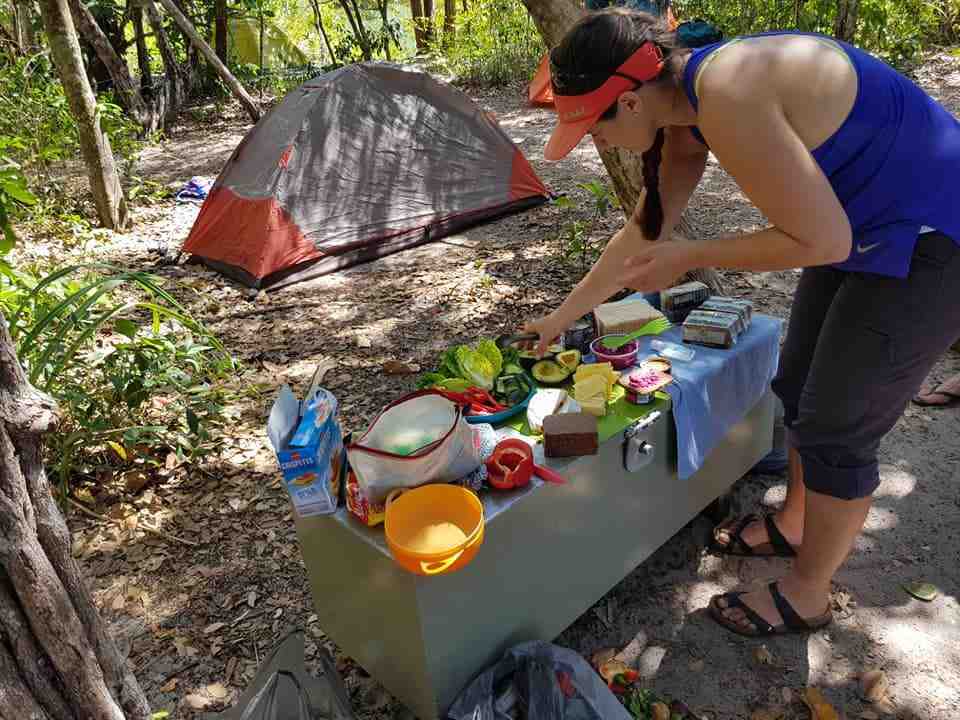 Food
We provide nutritious dinners, lunches, all snacks and breakfasts. We are big food enthusiasts so be prepared to have freshly ground coffee, yummy snacks and fresh fruit, beautiful vegetable based salads, wraps and cheeses. All this food is energy filled to sustain you on the track - oh! and lets not forget a sneaky desert to give you energy for day two. Our guides prepare all your food and our qualified chef/nutritionist will ensure that your dietary requirements are met. Please ensure you have advised us of any allergies when booking your ticket.
Where we're going
Marengo Victoria
The hike starts at Marengo caravan park
What our adventurers have said
BOOK NOW
Upcoming Dates
GORW (New)
Start: November 1, 2024 9:00 am
End: November 6, 2024 5:00 pm
Price: $2495 $2495
Members Price: $2295
12 left
Book now