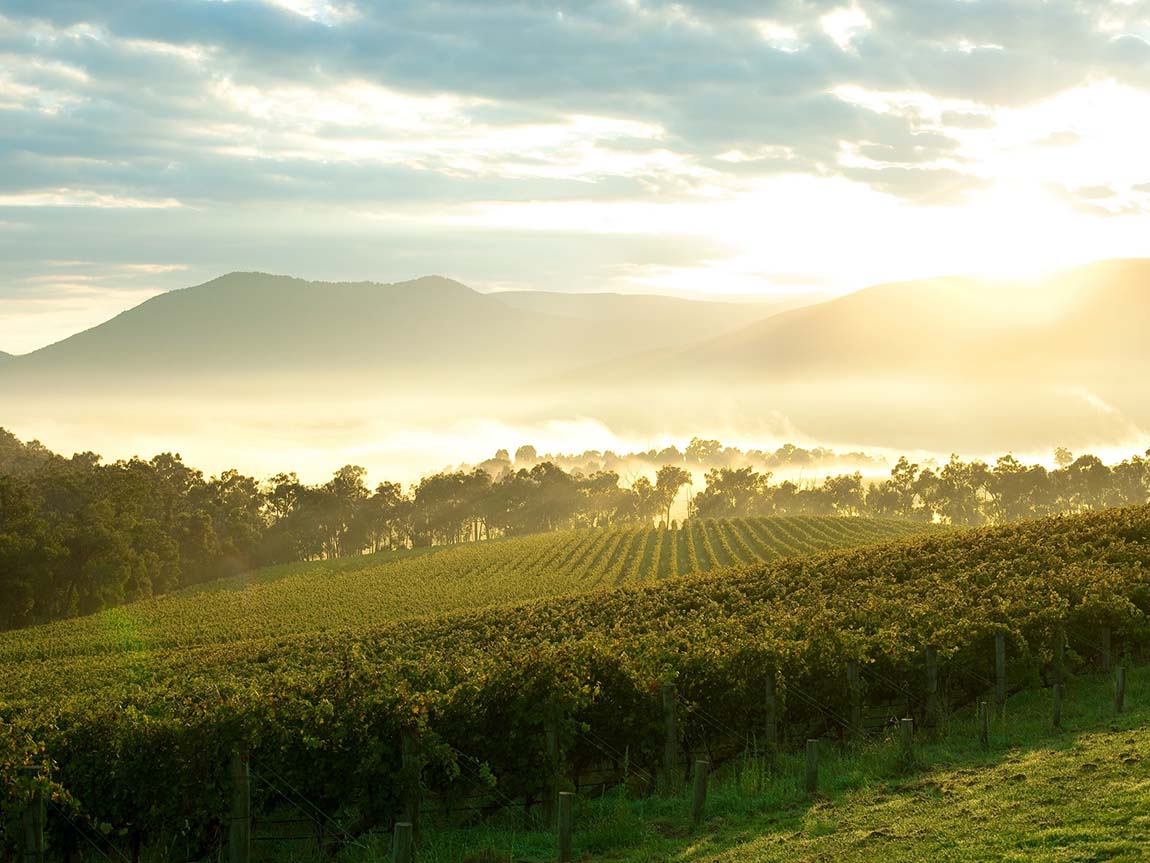 Yarra Ranges Wellness Retreat
Overview
Make yourself the priority and join us for a weekend of Health, Wellness, Yoga and Hiking.  
We offer you a chance to focus on becoming the best you can be. Our unique and highly flexible weekend means that we can cater to most needs, with varying levels of activities and intensity you get to choose what you need.
Over the weekend  you will walk the stunning trails of our picturesque location in the Yarra Ranges, enjoy a relaxing massage and benefit from being outdoors. You will participate in yoga sessions of different styles including Yin, Hatha and Vinyasa, delivered by experienced instructors, accommodating all levels of experience. From our lifestyle sessions you will take home the tools to form healthy habits, and live your best life through mindfulness and gratitude.  You will meet like-minded people, share healthy food and a drink with new friends. You will relax, reconnect and leave feeling refreshed and inspired. 
If you are looking to get away and give yourself that extra spark for truly amazing results, then this is the perfect escape for you. 
Upcoming Dates
No hassle, no stress
Itinerary, accommodation, food...TSA has it covered! Join us on this adventure without the stress of organisation so you can focus on getting the most out of your trip.
Expert guidance
Highly trained and experienced tour guides who bring the adventures to life. Our guides are remote first-aid trained and carry powerful UHF radios, PLBs, and first-aid kits.
Great community
Create long-lasting connections and friendships with like-minded people. Our community is one of the largest hiking communities in Australia and we're growing every year!
Hiking and scenery
Experience the best wildlife, scenery, and trails around the world. We take you on the paths less travelled to create unforgettable memories.
Tour Highlights
Giv

e yourself permission to do nothing, let us look after you!

Open fires, sit back & relax, or enjoy the beautiful grounds.

Cardio heart rate raising sessions for those that prefer 

Homemade nutritious food, and local produce platters.

Daily short hikes.

Two reinvigorating morning yoga sessions.

Workshops: Meal planner superstar. Mindful Eating, Motivate Me. and or Cooking

Optional Gin night $80 extra.

Optional massages $110 p/h
What's Included
Two nights ensuite twin accommodation, 

Nutritious, healthy meals and snacks

Health Coaching Sessions

Professional Yoga sessions

Knowledgeable wilderness guide/s

Outdoor scenery and wildlife 

Great social fun, supportive and encouraging atmosphere
Day 1

Day 1

Arrive around 2pm to settle in and unwind. Take a walk down to the Yarra which flows gently past the accommodation, The afternoon is yours to unwind before dinner and a relaxing drink
Day 2

Day 2

Included:

Hotel

Breakfast
Lunch
Dinner

Wake up with a cooked breakfast or cereal, plus fresh coffee or a selection of tea. Re-energise with yoga or get ready to hit the trail. We'll have a short to moderate walk today around the forest tracks. You can walk straight from the accommodation, as the walks start from there up along the river into the forest. We'll get the fire burning in the late afternoon and what a difference it makes to sit in such a relaxing location. or take an optional massage. We'll make sure there is a cardio option today for those who love their weekend fitness, plus a workshop or more time to enjoy the beautiful grounds before dinner and a relaxing drink.
Day 3

Day 3

Included:

Hotel

Breakfast
Lunch

Wake up with a cooked breakfast or cereal, plus fresh coffee or a selection of tea. Re-energise with yoga or get ready to hit the trail. We'll have a short to moderate walk in the morning around the forest tracks. We'll head back for a delicious lunch at the accommodation before packing up and saying our goodbyes in the afternoon.
Accommodation
Set alongside the pretty upper reaches of the Yarra river our accommodation at Oscars will leave you feeling that you are a million miles from anywhere. A short drive from Yarra Junction and only 70 minutes from Melbourne, it is nestled amongst towering Mountain Ash and one of Victoria's best secret retreats. With twin share ensuite rooms that have balconies overlooking the river and forest. There are intimate areas with fireplaces to sit and relax.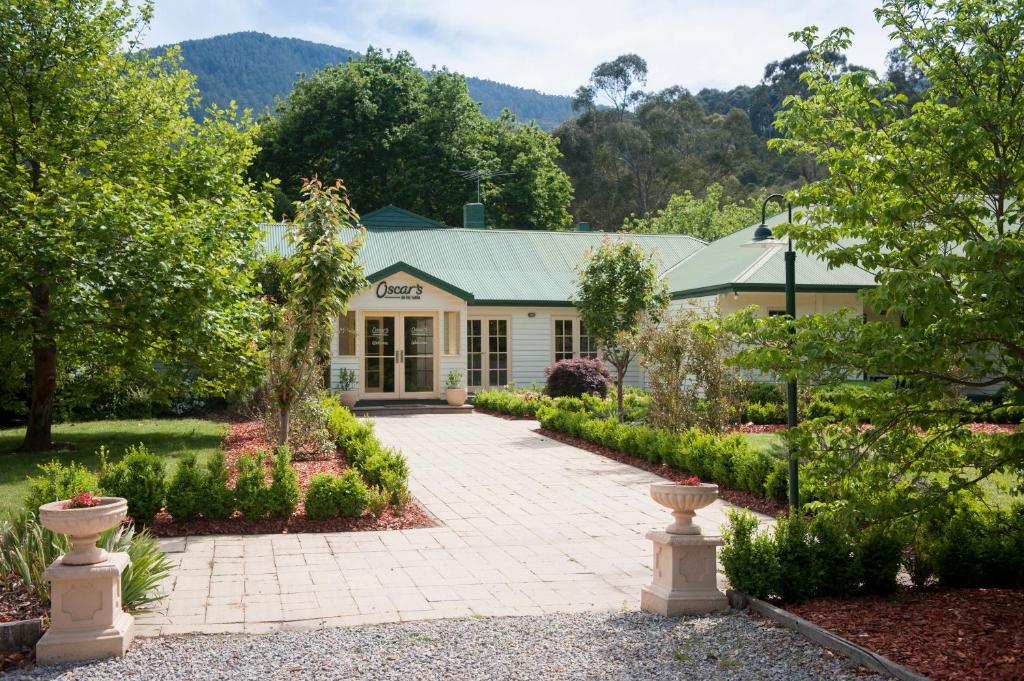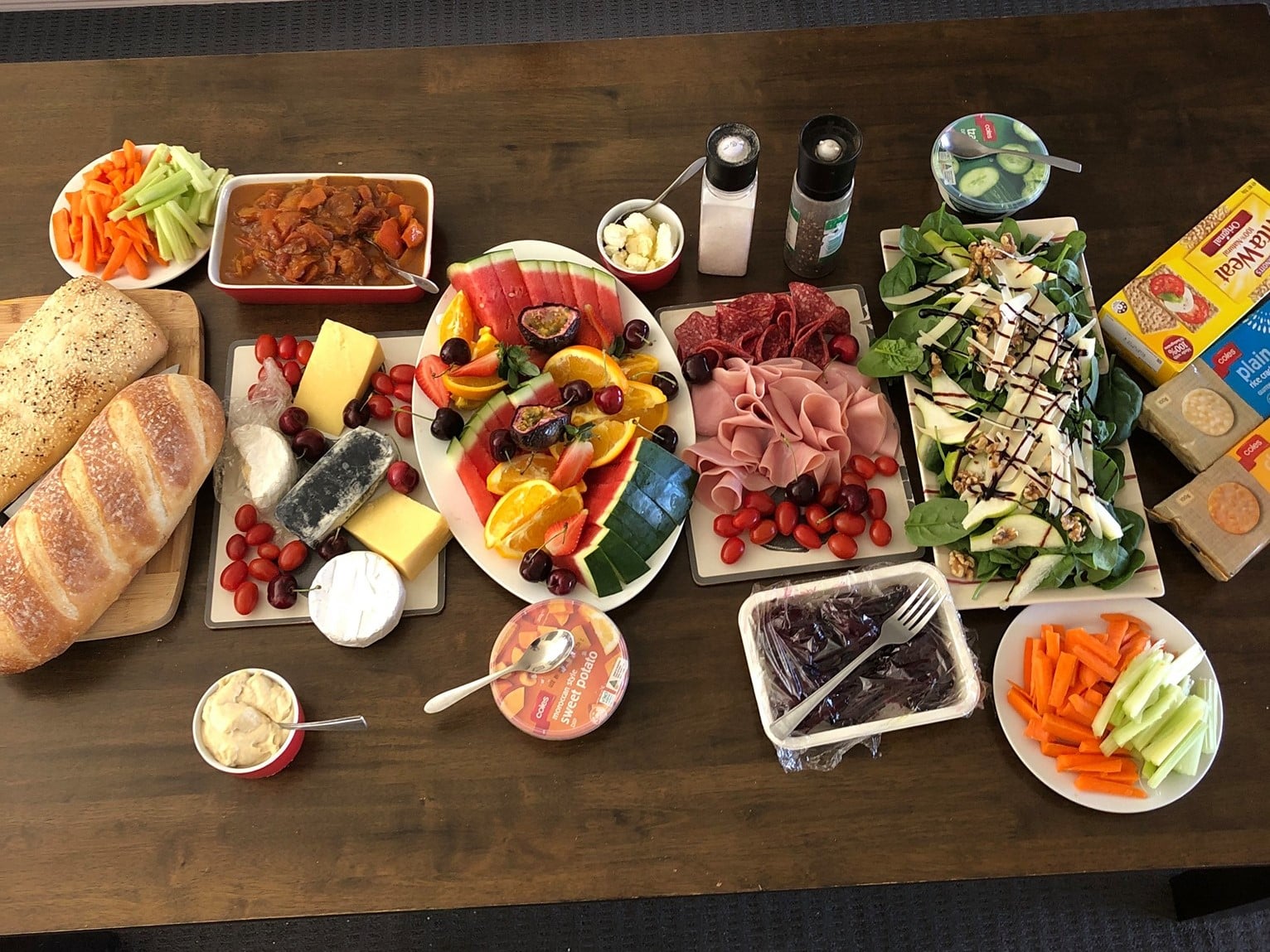 Food
The food will be provided by our guide/host who will prepare and cook your delicious and nutritious dinner, lunches, all snacks and breakfast. We love our food so be prepared to have freshly ground coffee, fantastic snacks and fresh fruit, beautiful vegetable based salads, wraps and cheeses. We'll also have yummy desserts and you are welcome to bring a drink to share amongst new friends.Example of food: Breakfast. Eggs, overnight oats, cereal, muesli and toast Snacks: fruit, homemade cookies and slices Lunch: Wraps, rice salads, vegetable salads, antipasto, breads, dips Dinner: High carbohydrate vegetable based meals Dessert: Some evenings will be Sticky Date Pudding, Ice-cream and fruit, CheesecakeWe can cater for a range of intolerances and dietary requirements. Contact us if you have any particular requests and we will do our best to cater for you
Where we're going
Oscars on the Yarra
What our adventurers have said
BOOK NOW
Upcoming Dates