Overview
BOOKING INFO: Try and book all 4 team members under the one booking. If you need to book separately, please make a note in the booking so we know which team you are on!
This is the Hike the Night Challenge! A team event, walking 28km, through the night from Dromana to Cape Schanck. Your team goal is to complete the 28km and arrive in time for a well deserved sunrise breakfast! Feeling very proud of your accomplishment.
Teams of 4
There's something special about walking under the stars so why not share it with others, 3 others to be precise. This year's Hike the Night is a team event, 4 people per team. If you're looking for a team, get in touch and we'll help you find your team!
What to expect
On the evening, we meet at Cape Schanck reserve carpark at 9:30pm, then jump on a bus to Dromana to the starting point. The main walk is through a bushland corridor which stretches across the peninsula back to Cape Schank. You will experience beautiful eucalyptus forests, quaint country laneways, and the stunning basalt cliffs of Bushrangers Bay, all under the night sky. And the soundtrack to your walk will be nature at its best… nocturnal animals going about their night, waves crashing and the crunch of your boots. Cape Schanck is well-known as a stargazing and astrophotography location, so don't forget to take a camera to capture the moment or simply enjoy the experience of walking under the stars. Your walk will end with a delicious sunrise breakfast cooked by our guides, and a celebration of your achievement with other night hikers.
"Navigation isn't my strong point" – no problem!
This is a semi-guided walk. There will be guides situated at safety checkpoints along the way and a guide on the trail at all times. The track is well marked and easy to follow; we also provide you with a map as a backup and so you can track your progress along the way. The walk itself is fairly gentle, with a hill at the start is a good 'wake up' and gets the blood pumping.
What we do and what you do
We provide safety, motivation, yummy snacks and hot drinks, but it's your job to get your team from checkpoint to checkpoint, which means you'll need to motivate each other and work as a team. Please note that this is not a race! The goal is simply to enjoy yourself, stay safe, and make it through the night! We take everybody's safety seriously, and we may sometimes ask teams to wait a bit longer at a checkpoint while we ensure the safety of all teams.
Upcoming Dates
No hassle, no stress
Itinerary, accommodation, food...TSA has it covered! Join us on this adventure without the stress of organisation so you can focus on getting the most out of your trip.
Expert guidance
Highly trained and experienced tour guides who bring the adventures to life. Our guides are remote first-aid trained and carry powerful UHF radios, PLBs, and first-aid kits.
Great community
Create long-lasting connections and friendships with like-minded people. Our community is one of the largest hiking communities in Australia and we're growing every year!
Hiking and scenery
Experience the best wildlife, scenery, and trails around the world. We take you on the paths less travelled to create unforgettable memories.
What's Included
Semi-guided walk – maps and GPX provided
Homemade delicious snacks and hot drinks (tea/coffee/hot chocolate)
Mid-walk meal and a full breakfast, tea and coffee
All dietaries catered for
Professional and first aid trained wilderness guides
Amazing scenery and wildlife
On site and remote first aid kits
Chartered bus shuttle to start location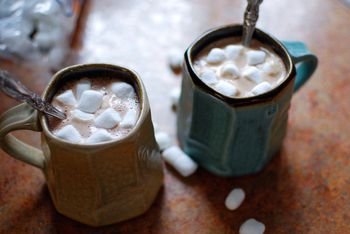 Food
We cater for all dietary requirements. There will be snacks and/or hot drinks at each checkpoint. A mix of sweet and savoury energy and mood boosters to get you through. Plus a delicious hot breakfast at the end of the walk!
Where we're going
420 Cape Schanck Rd, Cape Schanck VIC 3939
Overnight parking available
What our adventurers have said
"I am always looking for new, uncharted adventures and Hike the Night quickly caught my eye. I loved that it was a team challenge to do with my friends and it was supported by the TSA team. We would have never done something like this on our own but felt completely safe knowing TSA had every detail covered. The night was so interesting walking though the many landscapes of the Mornington Peninsula and the sunrise at the end was absolutely magical. Hike the Night was a perfect mix of crazy adventure, fitness and fun!" - Nicole Walker
BOOK NOW
Upcoming Dates
Hike the Night Challenge
Start: November 15, 2024 9:30 pm
End: November 16, 2024 8:00 am
Price: $96 $96
Members Price: $86
12 left
Book now