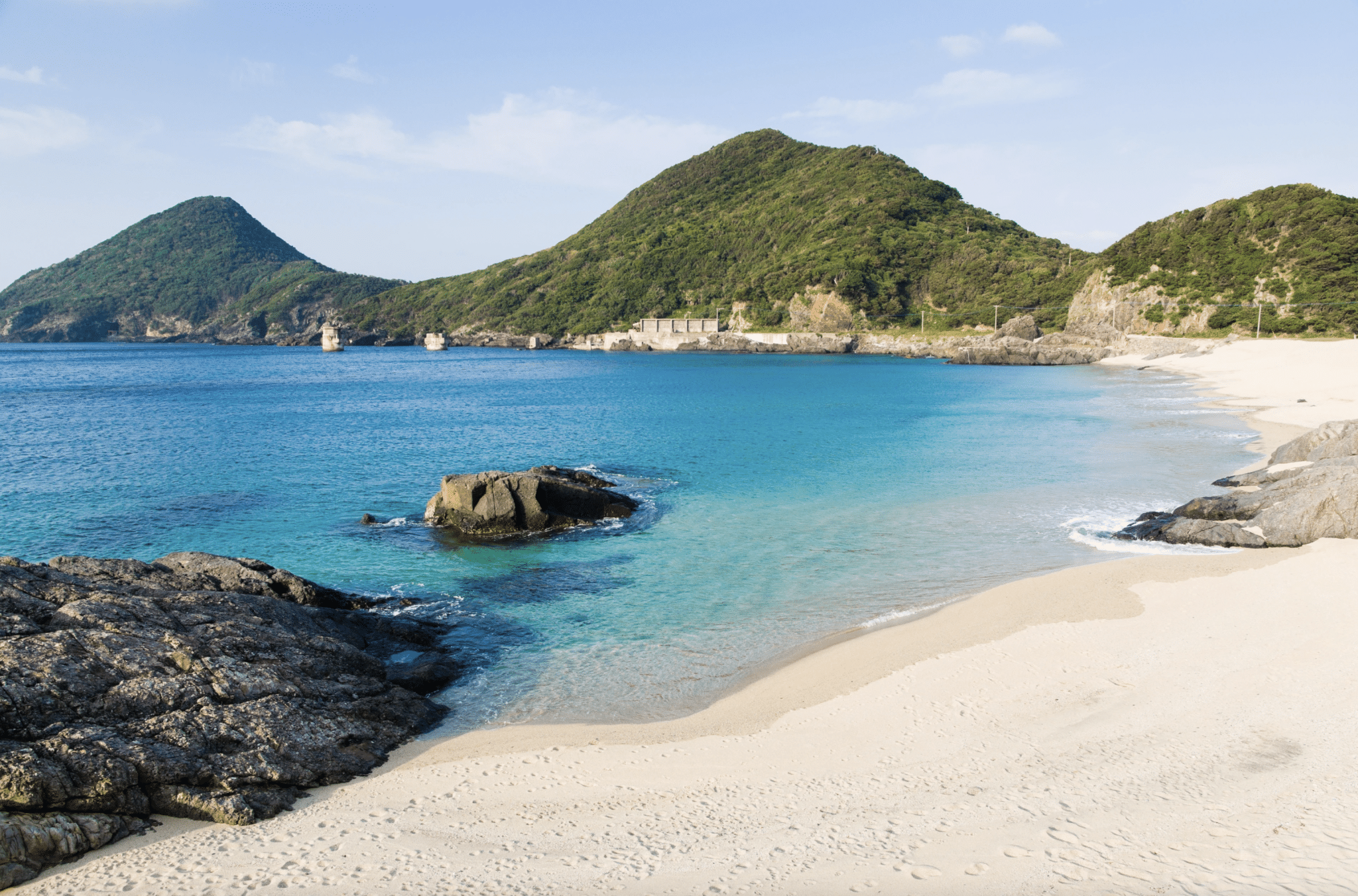 Yakushima Wellness Retreat
Interested in our Japan (Yakushima) Hiking and Wellness Retreat tour? Stay in the loop and be the first to receive the latest updates on this captivating tour.
Overview
HERE IT IS! Our brand new Hiking and Yoga Retreat in Japan; 7 days / 6 nights on the paradise island of Yakushima! We've curated an itinerary that strikes the perfect balance of relaxation, spirituality, hiking and activities to make this the ultimate retreat.
The Japanese are pioneers in mind, body and spiritual connection. And on this trip we'll immerse ourselves in their culture, learning new ways of connection and relaxation.
If you appreciate the beauty, power and complexities of trees! You'll love Yakushima. Home to some of the worlds oldest cedar trees. You'll be hiking along trails deep into lush green forests, to stunning waterfalls. Swimming in the warm waters and snorkelling off the coast. Plus your daily yoga and mindful sessions on this beautiful island AND eating locally sourced Japanese foods… you'll be floating back home; full of zen, glowing and feeling fresh!
Upcoming Dates
No hassle, no stress
Itinerary, accommodation, food...TSA has it covered! Join us on this adventure without the stress of organisation so you can focus on getting the most out of your trip.
Expert guidance
Highly trained and experienced tour guides who bring the adventures to life. Our guides are remote first-aid trained and carry powerful UHF radios, PLBs, and first-aid kits.
Great community
Create long-lasting connections and friendships with like-minded people. Our community is one of the largest hiking communities in Australia and we're growing every year!
Hiking and scenery
Experience the best wildlife, scenery, and trails around the world. We take you on the paths less travelled to create unforgettable memories.
Tour Highlights
6 nights in Hotel Yakushima, a beautiful hotel on the coast   

A traditional Japanese multi-course dinner 'Kaiseki' to kick start the trip (all ingredients locally sourced) 

Yoga sessions each day to enhance flexibility, strength and balance

Forest bathing and meditation sessions to reconnect with nature and find inner peace

Daily wellness, mindfulness and nutrition sessions to empower your holistic well-being

Hiking the famous UNESCO trails of Yakushima
What's Included
Six nights accommodation in twin share (or single occupancy can be arranged at an extra charge)

Daily yoga (hopefully on the beach) sessions with a professional yoga instructor 

Meditation and Wellness sessions to enhance your mind-body connection. 

Motivational sessions to help you create more time and energy in your life, reducing frustration and gaining control

Hiking, walking and fitness activities; including short hikes to mesmerizing waterfalls, refreshing swimming holes and lush rain forests

Optional activities such as snorkeling, massage, spa treatments and stand-up paddle boarding (at extra cost) 

Delicious and nutritious dinners served in our accommodation each night 

Highly trained and experienced tour guides who'll bring your adventures to life
Day 1

Arrival on Yakushima

- Arrive at Yakushima Airport or ferry port. - Transfer to your accommodation and settle in. - Orientation and briefing about the week ahead. - Arrival evening yoga session to unwind and relax. - Locally sourced 7 Course Welcome Dinner included at Ryokan
Day 2

Shiratani Unsuikyo Forest and Yoga

Included:

Hotel

Breakfast
Lunch
Dinner

- Morning yoga session amidst the serene surroundings.- Hike through the enchanting Shiratani Unsuikyo Forest, known for its ancient cedar trees.- Enjoy a picnic lunch amidst nature.- Return to the accommodation for relaxation afternoon/evening for free time - kayak, SUP etc or included fitness or stretch session.
Day 3

Jomon Sugi and Yoga

Included:

Hotel

Breakfast
Lunch
Dinner

- Embark very early on a challenging hike to Jomon Sugi, one of the oldest cedar trees in the world. - Enjoy a packed lunch on the trail. - Return to the accommodation for relaxation and evening wellness and stretching post highlight filled hike.
Day 4

Yakusugi Land and Yoga

Included:

Hotel

Breakfast
Lunch
Dinner

- Morning yoga session with a focus on grounding and connecting with nature. - Visit Yakusugi Land, a nature park showcasing ancient cedar trees.- Explore various walking trails and viewpoints.- Optional forest bathing experience.- Return to the accommodation for relaxation and evening wellness with dinner.
Day 5

Onsen Experience and Yoga

Included:

Hotel

Breakfast
Lunch
Dinner

- Mostly free day but can include a mix of activities and non hiking for the group - Morning yoga session to rejuvenate your body and mind. - Visit one of Yakushima's natural hot springs (onsen) for a soothing and therapeutic experience. - Enjoy the relaxing hot spring bath. - Cultural experience - local craft and pottery or woodwork experience and local cross cultural exchange opportunity - Return to the accommodation for relaxation and evening wellness (or wellness morning and sunset yoga today).
Day 6

Waterfall Exploration and Yoga

Included:

Hotel

Breakfast
Lunch
Dinner

- Morning yoga session to stretch and revitalize your body. - Explore Yakushima's stunning waterfalls, such as Oko-no-taki, Senpiro-no-taki, and others. - Enjoy a picnic lunch near a waterfall. - Return to the accommodation for relaxation and evening yoga.
Day 7

Yakushima Farewell

Included:

Hotel

Breakfast

- Final morning yoga session to reflect on your journey. - Free time for personal exploration or optional activities (depending on flights) - Departure
Accommodation
6 nights in the beautiful Hotel Yakushima set along the coast. We'll spend 6 nights on Yakushima Island, known for its wildlife and ancient cedar forests (over 1,000 years old). It's now become a Natural World Heritage Site and National Park. You might even see Yaku deer and Yakushima Macaque (monkey) in the rain forests. Single supplement is available at extra cost. Please inquire to check availability.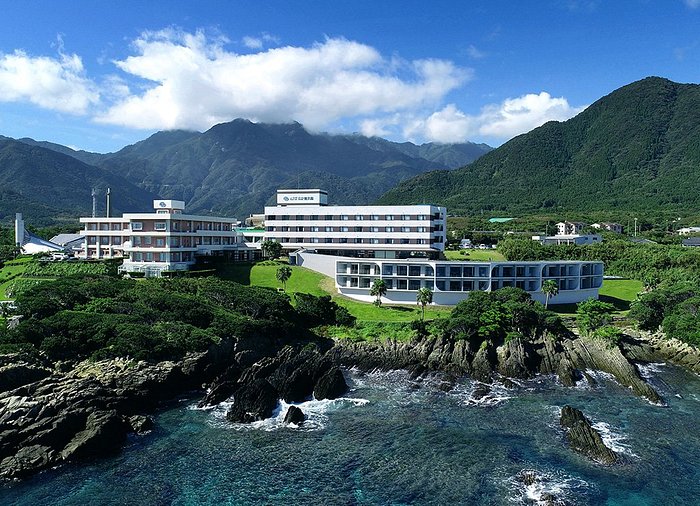 Food
Be prepared for some delicious Japanese cuisine. Our food will be prepared and sourced locally, with fresh and nutritious ingredients. We can cater for special dietaries and food intolerance (please let us know of any at the time of booking).
Where we're going
Yakushima, Japan
What our adventurers have said
This is our first Yoga and Hiking trip to Yakushima, Japan. What this space for a testimonial after the trip :)
BOOK NOW
Upcoming Dates
Japan (Yakushima) Hiking and Wellness Retreat
Start: March 20, 2024 2:00 pm
End: March 26, 2024 10:00 am
Price: $4395 $4395
Members Price: $4195
4 left
Book now
Secure your spot with a non refundable deposit, and have the remainder payment be automatically split over additional payments. Proceed with booking to choose your payment option. See here for our payment plan details terms and conditions.