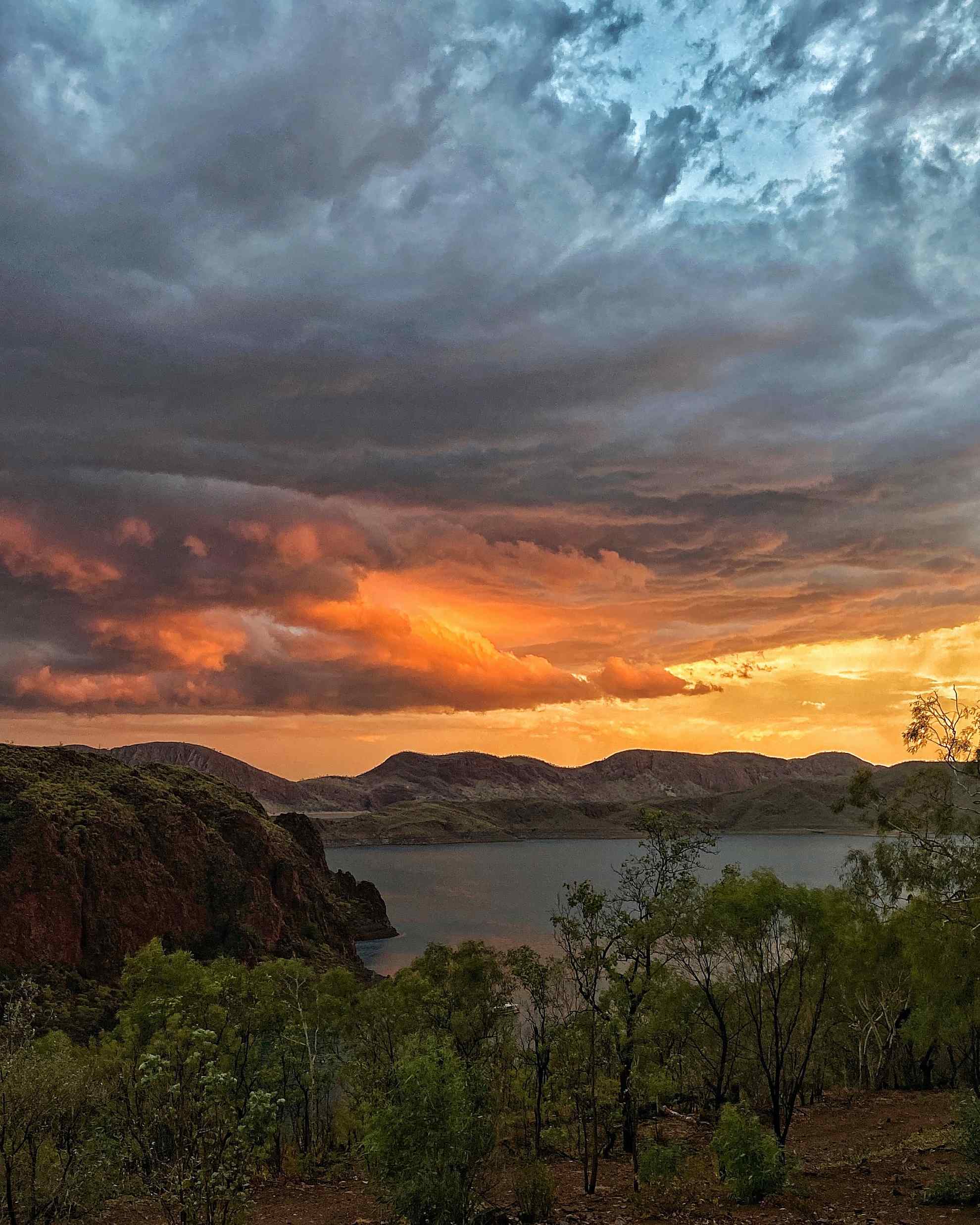 Download our brochure for all you need to know
Overview
Hike deep into Bungle Bungles, and explore The Kimberley with us. Come and get amongst the magnificent cone shaped sandstone mountains,
Imagine yourself in a wilderness expanse, exploring rivers and ancient gorges, swimming holes and thermal springs. Our Kimberley trip will encompass the majestic Bungle Bungles, and the renowned El Questro, a Cattle Station with stunning natural beauty.
In the Bungle Bungles we will climb hills to watch the sun set over the ancient landscape, and hike into gorges at sunrise, which allows us to beat the crowds and the heat of the day, and have the vast, quiet Cathedral Gorge all to ourselves. There will be an opportunity to further experience the Bungles from the air, with an early morning helicopter flight.
El Questro will see us having a dip in hot springs and swimming holes, relaxing by the river, and completing a hike through El Questro Gorge- this hike is an adventure in itself! It is a challenging but achievable trek through a narrow gorge, with swimming and pack floats at points along the way. Our guides will be there along the way to support and encourage you, and you will be able to look back on your achievement with pride!
Upcoming Dates
No hassle, no stress
Itinerary, accommodation, food...TSA has it covered! Join us on this adventure without the stress of organisation so you can focus on getting the most out of your trip.
Expert guidance
Highly trained and experienced tour guides who bring the adventures to life. Our guides are remote first-aid trained and carry powerful UHF radios, PLBs, and first-aid kits.
Great community
Create long-lasting connections and friendships with like-minded people. Our community is one of the largest hiking communities in Australia and we're growing every year!
Hiking and scenery
Experience the best wildlife, scenery, and trails around the world. We take you on the paths less travelled to create unforgettable memories.
Tour Highlights
Wilderness walking in the legendary, World Heritage listed Bungle Bungles
Sleep under thousands of stars in remote bush campsites
Carry only a daypack on exploratory walks high into the upper gorge
Take a refreshing dip in some of the many isolated rock pools
Visit the magical natural amphitheatre of Cathedral Gorge
Be enchanted by this incomparable, spellbinding ancient landscape
Boat tour of lake argyle and camp on an island
Take in the site from the air with an optional helicopter ride over the Bungles ($299)
Private 4 wd vehicle,small groups
Supported by TSA and local guide
What's Included
All delicious and hearty meals (except Night 6 dinner)
Air-conditioned 4WD overland truck
All vehicle expenses including fuel, tyres, recovery etc
Driver / Guide (local guide as well as TSA guide)
All camping gear
Sat Phone for emergency use
Lake Argyle Cruise and overnight camp
Optional flight from Darwin to Kununurra may be arranged as a group – additional cost
Optional helicopter over the Bungle Bungles – additional cost
Day 1

Bungle Bungles

Included:

Tent

Lunch
Dinner

An easy day to start. We pick you up from Kununurra Airport and drive to the Bungle Bungles, aiming to arrive in time to climb a hill and watch the sunset over the stunning sandstone formations. We camp overnight in National Park's facility, where toilets and water will be available.
Day 2

Cathedral Gorge and Whip Snake Gorge

Included:

Tent

Breakfast
Lunch
Dinner

Make the most of an early start to beat the heat of the day and hike into Cathedral Gorge and Whip Snake Gorge. By going this early, we usually have the gorge all to ourselves. We'll then drive to the northern end of the park, where we will either walk in Echidna Chasm or Mini Palms, depending on the group and weather. We'll then return to camp to relax, unwind, and have some time to socialise. There will be a second sunset opportunity from another location.
Day 3

El Questro and Emma Gorge

Included:

Tent

Breakfast
Lunch
Dinner

This morning there is an opportunity to take a scenic helicopter flight over the Bungle Bungles. This is a great chance to look out over the entire landscape and see the patterns of the rock formations from the air! We will then drive to El Questro, a cattle station renowned for its natural beauty. We'll have a hike and swim at Emma Gorge before settling into camp.
Day 4

El Questro Gorge

Included:

Tent

Breakfast
Lunch
Dinner

We'll have an early morning dip in Zebedee hot springs, before heading off on a short but challenging hike through El Questro Gorge. This is a stunning hike through a narrow gorge, where you will feel the impressive height of the walls of the gorge. There will be some short swimming and pack floats required to complete the hike, which culminates at a beautiful plunge pool. We will then return to camp with the options to relax and unwind, or another short hike at Amalia Gorge.
Day 5

Champagne Springs and Lake Argyle

Included:

Tent

Breakfast
Lunch
Dinner

An early morning hike and swim at Champagne Springs. We'll then drive to Lake Argyle and spend the afternoon on a relaxing cruise on the lake, finishing off with a beautiful sunset and an island bush camp.
Day 6

Lake Argyle

Included:

Hotel

Breakfast
Lunch

This day gives us the chance to explore the area around Lake Argyle. The terrain changes each year after the wet season, but you can expect some rock scrambling and off track walking. Alternatively, if you'd prefer to relax, you can spend the morning staying on the boat. We enjoy our last night at the resort in Kununurra.
Day 7

Mirima National Park

On our last day, we have a sunrise walk amongst the 350 million year old rock formations at Mirima National Park. This park is often known as the "mini Bungle Bungles", and offers excellent views over the East Kimberley. We'll enjoy a final breakfast, and then head back to Kununurra Airport for departure.
Accommodation
Camping in semi fixed campsites Basic amenities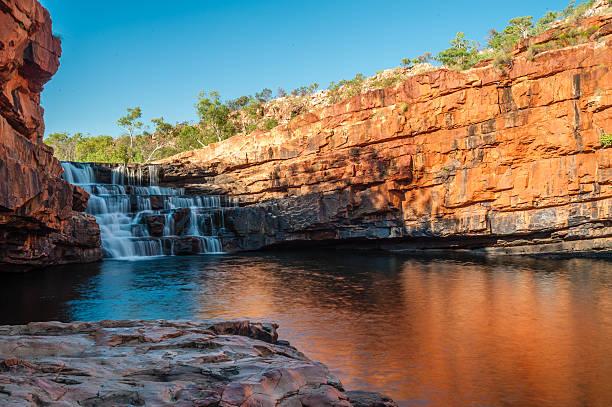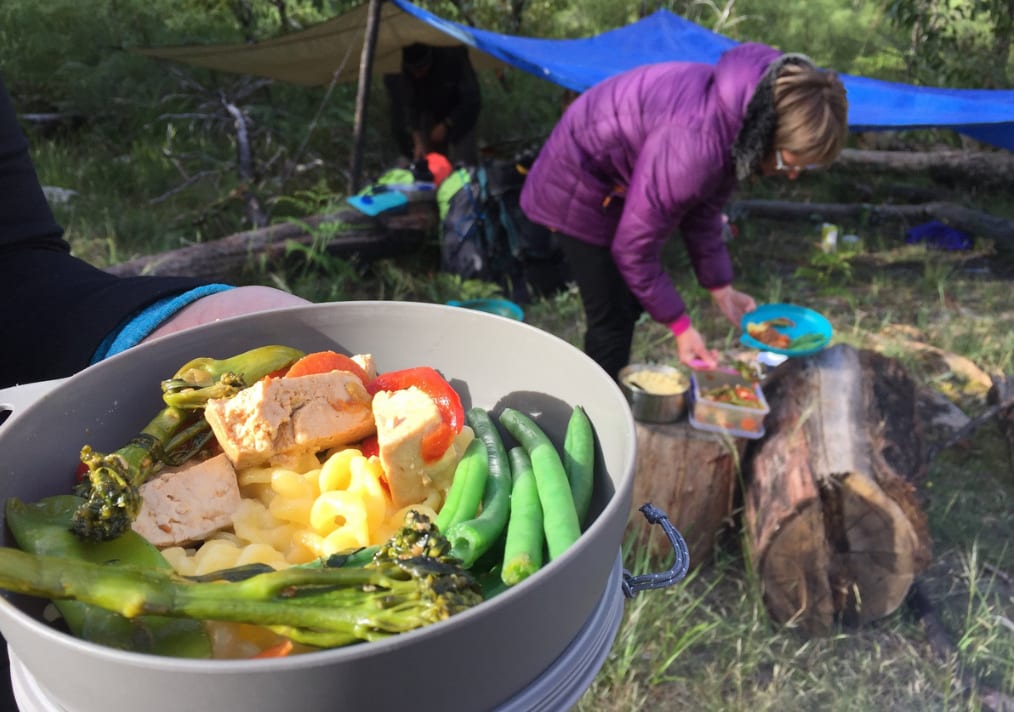 Food
Delicious and nutritious dinner, lunches, all snacks and breakfast will be prepared by our awesome guides. We love our food so be prepared to have freshly ground coffee, yummy snacks, beautiful vegetable based salads, wraps and cheeses. All this food is energy filled to sustain you on the track – oh! and lets not forget a sneaky dessert or two and a glass of wine.We can cater for a range of intolerances and dietary requirements. Contact us if you have any particular requests, however please note that due to the isolated nature of the trip and limitations with food transport on the trail, we will do our best to cater for you. Because we will be away from power and refrigeration, dinners will be high carbohydrate, vegetable-based.
Where we're going
The Kimberley
What our adventurers have said
"Visiting the Bay of Fires has always been on my bucket list and I am glad I made this dream a reality. What a stunning experience! Big shout out to the team at TSA who have gone above and beyond! Highly recommended!" - Linda Hyde
BOOK NOW
Upcoming Dates
Secure your spot with a non refundable deposit, and have the remainder payment be automatically split over additional payments. Proceed with booking to choose your payment option. See here for our payment plan details terms and conditions.