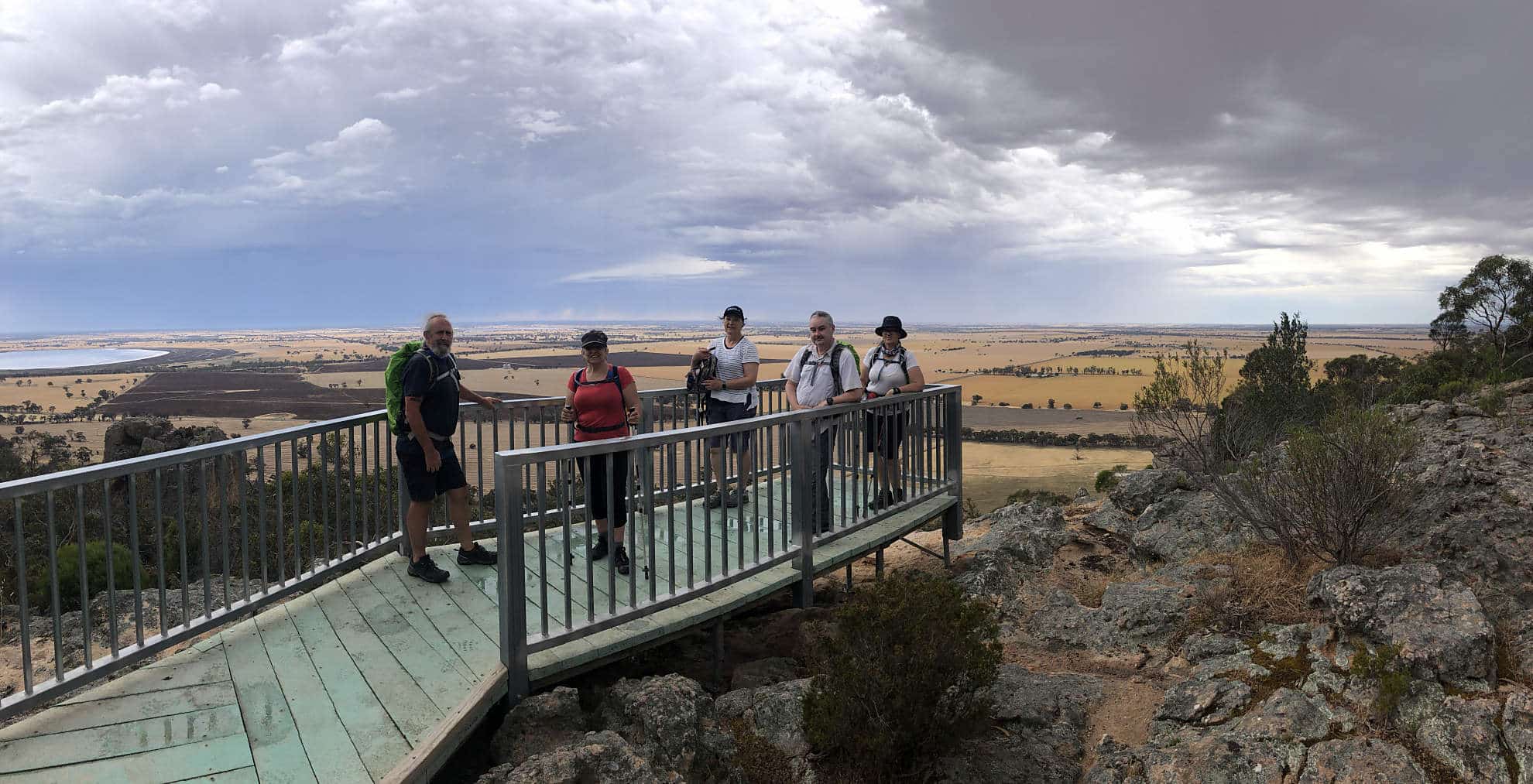 Little Desert Mallee Explorer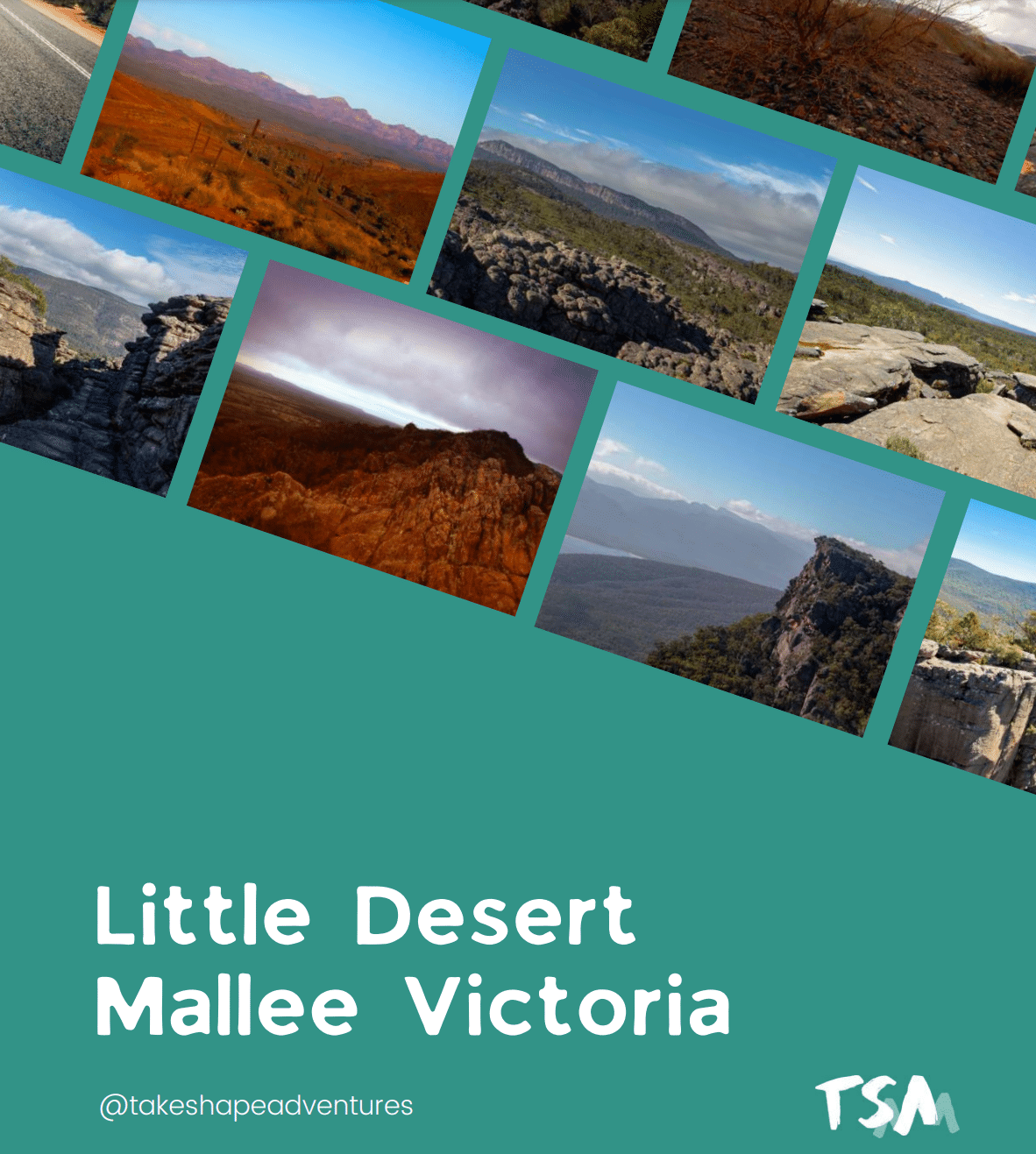 Download our Little Desert Mallee Explorer brochure for all you need to know
Overview
In Victoria's north-west lies the Mallee; a dry, hot region featuring sand dunes, salt bushes, shrubs and a 'strange dwarf gum trees. It also features timeless walking across vast stretches of rolling dunes and ephemeral lakes that twinkle in the setting sun. Millions of years has gone into the making of the spectacular area – perfectly timed for you to now enjoy this incredible and remote part of Victoria.
Four massive Wilderness and National Parks including Wyperfeld, Big Desert, Murray-Sunset and Hattah-Kulkyne make up a huge proportion of Victoria's reserve system and you now have the opportunity to explore this region with our support and guidance.This northern Victoria expedition, for that is what it is, will have you scaling rocky outcrops on the way north to overlook in awe at both rocky escarpments and far reaching flat landscapes. You also enjoy exploring the seemingly endless interior of the Mallee parks over three days with sunrise and sunset walks, longer forays and short wanders. Of course, you are always supported by our best TSA guides, sleep in comfort for the night and enjoy relaxing meals – this is a journey and an area like no other.
The Little Desert National Park is the place to walk if you love sandy trails and wide open spaces. Wander through the old eucalypts and view dry lake beds as you spend the morning looking for unique wildflowers and taking lots of photos of the landscape. The trails have some shade but be prepared for some warm walking and you can spend the day in your easiest trail shoes or runners because it's so soft underfoot.
When you hit the northern grampians, the contract is unexpected. From the soft sands of the Mallee to the rugged granite outcrops of Mt Zero and the Arapalies, you will get stunning 360 views of the flatness that surrounds this gnarly region. You may need some leg muscles now for the short sharp tracks as we explore these exciting areas, and have your camera on hand to photograph waterfalls, wildflowers and the now lush vegetation.
Upcoming Dates
No hassle, no stress
Itinerary, accommodation, food...TSA has it covered! Join us on this adventure without the stress of organisation so you can focus on getting the most out of your trip.
Expert guidance
Highly trained and experienced tour guides who bring the adventures to life. Our guides are remote first-aid trained and carry powerful UHF radios, PLBs, and first-aid kits.
Great community
Create long-lasting connections and friendships with like-minded people. Our community is one of the largest hiking communities in Australia and we're growing every year!
Hiking and scenery
Experience the best wildlife, scenery, and trails around the world. We take you on the paths less travelled to create unforgettable memories.
Tour Highlights
Three nights accommodation in lovely lodge.
1 full day walk through the desert
2 short desert walks
2 rocky escarpment walks in the northern Grampians
All breakfasts, lunches, dinners, desserts and snacks – provided by our accommodation
Great social fun with support and encouragement
Supported by Take Shape adventures best guides
What's Included
3 nights accommodation, twin share

We base this tour from our twin share accommodation  where you'll see the most spectacular sunsets from the veranda

Breakfast, lunch and dinner included

The food will be provided by our accommodation. Preparing delicious and nutritious dinners, lunches and breakfasts. TSA will continue to provide all your delicious trail snacks.

Experienced and qualified guides

Highly trained and experienced tour guides who will bring the adventures to life. Our all guides are remote first aid trained and carry powerful UHF radios and PLB's and first aid kits.

Scenery

This is the perfect opportunity to explore the remote North-West side of Victoria, from desert and grassy plains to rocky escarpments. Enjoy wonderful views and stunning sunsets and sunrises.
Day 1

Day 1 - Ballarat and Hollow Mountain

Included:

Motel

Lunch
Dinner

Head away from Melbourne for 4 days of wilderness and exploration, starting in the Northern Grampians with short, scrambling walks to superb lookouts of the surrounding countryside.
Day 2

Day 2 - Wyperfield National Park

Included:

Motel

Breakfast
Lunch
Dinner

Head into Wyperfeld National Park for a long day walk around the Mallee desert areas of northern Victoria, taking in beautiful, vast countryside.
Day 3

Day 3 - Little Desert National Park

Included:

Motel

Breakfast
Lunch
Dinner

Explore the Little Desert National Park, with a selection of walks to showcase high points, meandering river valleys, and the famous Mallee forests. Be enthralled on an evening sunset walk.
Day 4

Day 4 - Mount Arapiles

Included:

Motel

Breakfast
Lunch

Discover incredible rock formations on Mount Arapiles. Enjoy a more relaxed pace on the walk out to Fish Falls and soak those tired feet. Hopefully we can squeeze in an ice-cream at Halls Gap before the drive home.
Accommodation
Twin share accommodation with ensuite bathrooms. This is basic, comfortable accommodation with less focus on luxury and more on nature, with a resident Emu, George who greets guests. Sit back on the terrace with your morning coffee and watch the kangaroos on the lawn. If you'd like a private room, please get in touch to check available.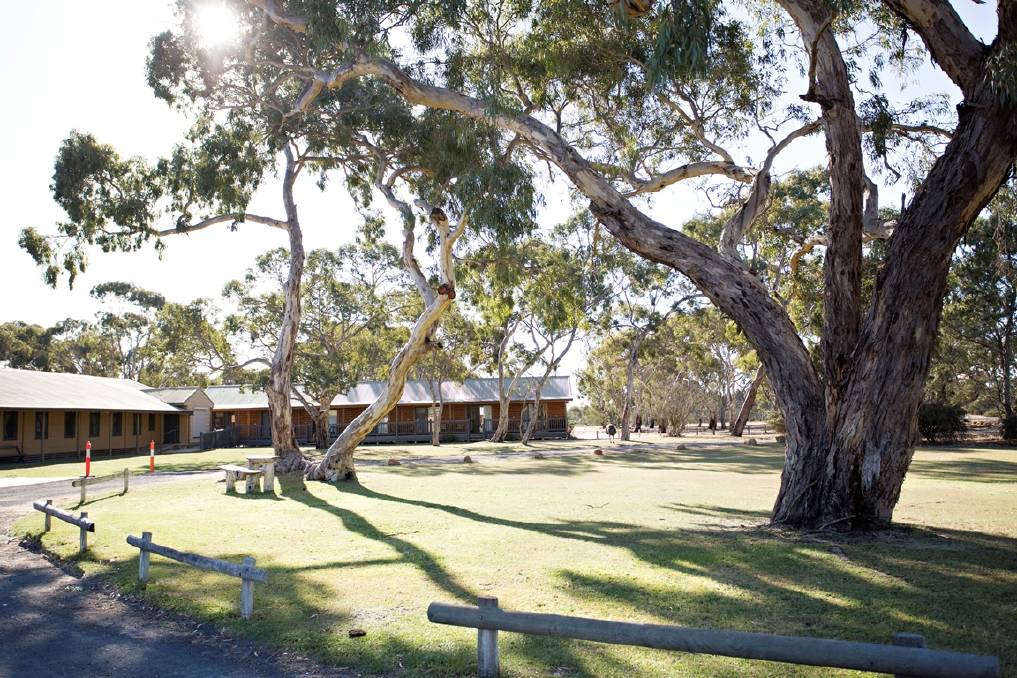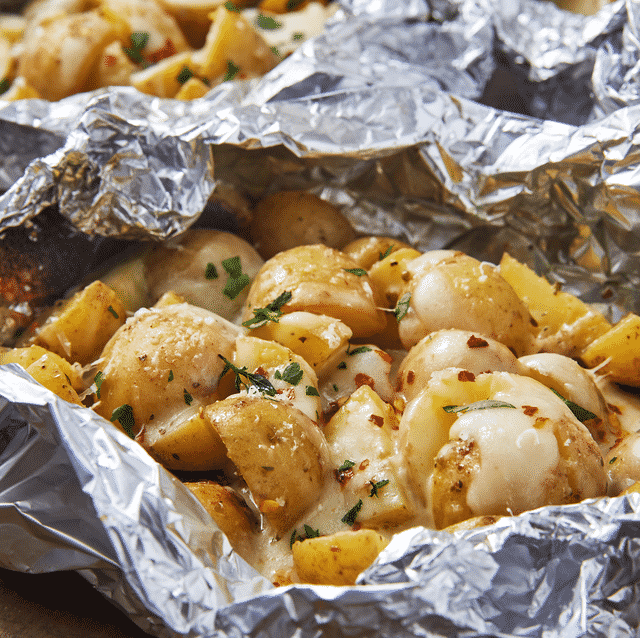 Food
The food will be provided by both accommodation and our very own guides. We can cater for any nutritional needs. We also provide snacks on the trail, so you just need to pack the essentials in your day pack. Make sure you bring a water bottle or camel pack.
Where we're going
Mallee, Little Desert, Northern Grampians, VIC
What our adventurers have said
BOOK NOW
Upcoming Dates
Little Desert Mallee Explorer
Start: March 22, 2024 9:00 am
End: March 25, 2024 3:00 pm
Price: $1895 $1895
Members Price: $1795
7 left
Book now
Secure your spot with a non refundable deposit, and have the remainder payment be automatically split over additional payments. Proceed with booking to choose your payment option. See here for our payment plan details terms and conditions.