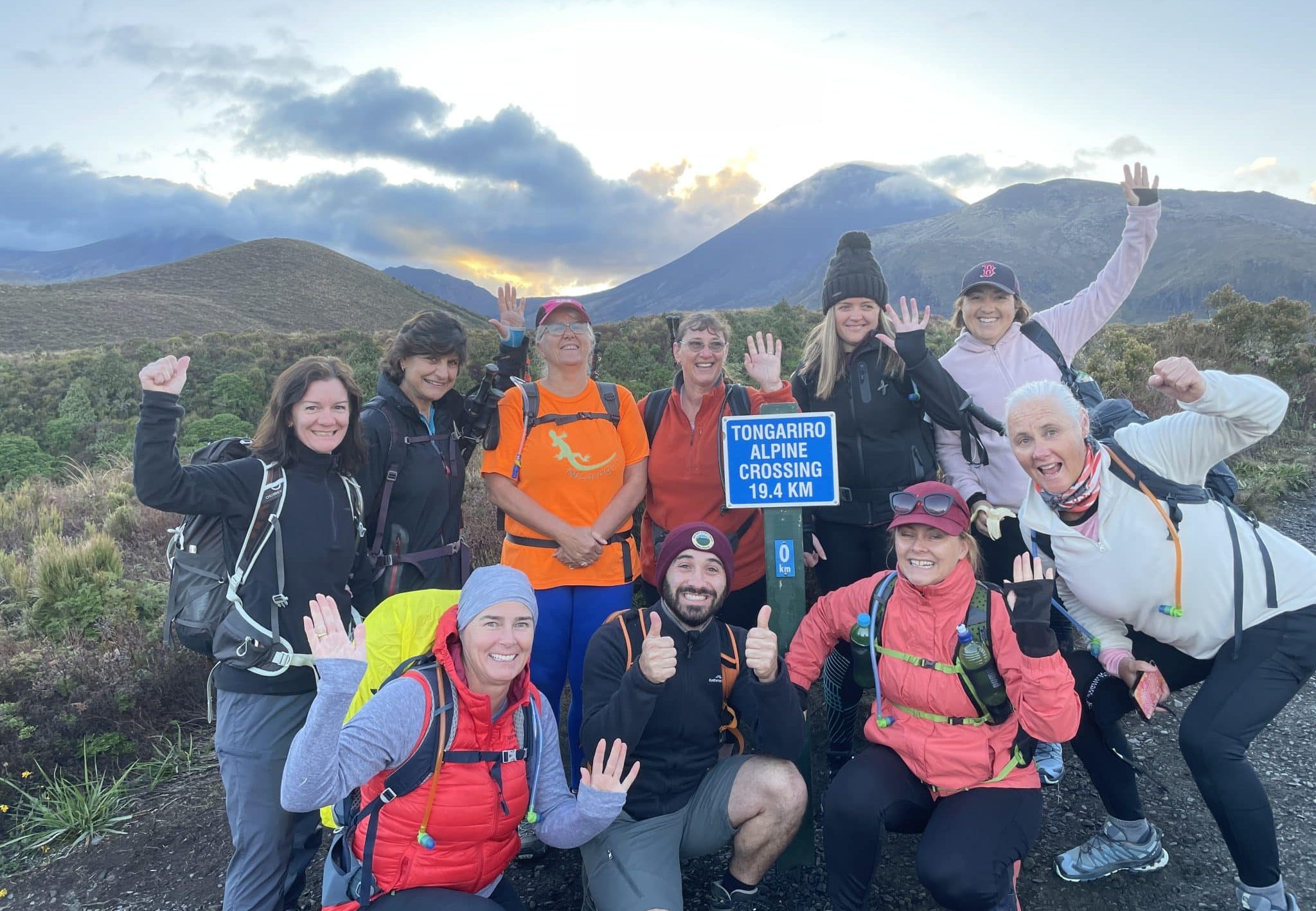 Download our New Zealand North Island brochure for all you need to know
Overview
There is ADVENTURE around every corner on this 7 day / 6 night tour of New Zealand's North Island. From cone shaped mountains to picturesque golden beaches, geothermal wonders, and just as many Lord of the Rings-inspired locations, these fabulous attractions are part of your North Island itinerary.  The North Island is the country's fertile heartland, showcasing lush forests, rugged mountains, and steep gorges. This is one for the adventure lovers- no you don't have to be experienced, just willing to give it a go! hiking, caving, rafting, hiking, hot springs, hiking, more high fives laughs and good friends… best way to travel!
This trip might be for you if:
You have a sense of adventure!
Have a good base level of fitness
Have done a micro trip with us and looking for something more
Want to train for something fun
Ready to get some new stories to tell and tick off a bucket list item
Upcoming Dates
No hassle, no stress
Itinerary, accommodation, food...TSA has it covered! Join us on this adventure without the stress of organisation so you can focus on getting the most out of your trip.
Expert guidance
Highly trained and experienced tour guides who bring the adventures to life. Our guides are remote first-aid trained and carry powerful UHF radios, PLBs, and first-aid kits.
Great community
Create long-lasting connections and friendships with like-minded people. Our community is one of the largest hiking communities in Australia and we're growing every year!
Hiking and scenery
Experience the best wildlife, scenery, and trails around the world. We take you on the paths less travelled to create unforgettable memories.
Tour Highlights
6 nights accommodation, twin room with made and natural mineral spas
3 amazing day hikes including the world famous Tongariro Crossing
6 shorter hikes exploring a range of incredible places
A range of activities that may included Caving, Rafting and Thermal pools
Waitomo Caving and tubing experience meeting some glow worms
Fully prepared yummy and healthy meals and snacks
Comfortable chauffeured transport including an airport drop off
Great social fun with support and encouragement
What's Included
All meals including snacks along the trail (all dietaries catered for)
A full itinerary to maximise your time away
Waitomo Caving and Tubing activity
Water Rafting
All accommodation (twin share)
Transfer / Pick up from Auckland
Experienced, Qualified and Wilderness First Aid trained guides
Jokes and tour banter thrown in for free!
Day 1

Karangahake Gorge

Included:

Hotel

Lunch
Dinner

Nau mai haere mai! Welcome to New Zealand! You'll be picked up from the Auckland city centre and the tour begins from here. Our first walk is at Karangahake Gorge, including a long section of old mining tunnel. This hike is pretty cool and very very dark. We then drive to our accommodation and relax. For the full itinerary and hiking grades and timings, download our brochure.
Day 2

Lake Tarawera

Included:

Hotel

Breakfast
Lunch
Dinner

Today we embark on the Tarawera Lake Walk to the hot beach. This has a very tropical vibe, with amazing views through palm trees. The best part is at the end where hot thermal springs meet the lake and you can enjoy a swim. We'll then have a short explore of the giant redwood forest. After dinner, we take a night time dip in the Kerosine Falls thermal river. Experience a magical moment as the natural hot water creek cascades over you, leaving you feeling fantastic.
Day 3

Rainbow Mountain and Huka Falls Walk

Included:

Hotel

Breakfast
Lunch
Dinner

Start the day with an optional (but awesome!) dip in Kerosine Falls again. Next, we tackle the uphill bonanza of Rainbow Mountain, which passes a blue lake before reaching the summit with 360-degree views at the top. Make sure to admire the amazing colours on the path. Enjoy a brief rest on the bus before the epic Huka Falls Walk. We walk along the river towards a local spa park for a possible dip in the thermal pool. Then it's time to arrive at our new accommodation and relax.
Day 4

Tongariro Crossing

Included:

Hotel

Breakfast
Lunch
Dinner

Get ready for an early departure for the Tongariro Crossing, one of the best day walks you'll ever do. This walk is simply stunning, incredible, awesome and is world renowned for good reason. Leave the logistics to us, just make the most of this unforgettable summit. Afterwards, you can enjoy some downtime! You'll have earned it.
Day 5

Tongariro Rafting

Included:

Hotel

Breakfast
Lunch
Dinner

Today, we swap boots for paddles and get into a fresh and exhilarating morning of rafting down the Turangi River, over rapids, and around rocks in multi-person boats - a new and different kind of adventure! We have the opportunity to have some breaks and do some cliff-jumping. Afterwards, the short Taranaki Falls walk takes you over the alpine plains so you can admire the mountains around you, then down to a spectacular waterfall.
Day 6

Mount Ruapehu

Included:

Hotel

Breakfast
Lunch
Dinner

The dramatic volcanic landscape on the Mount Ruapehu climb has some good elevation as you scramble and hike up toward the highest cafe in the southern hemisphere. No matter where you stop, this is a spectacular walk. Tonight, we arrive at our final accommodation and wander into the local town for a delicious evening meal.
Day 7

Waitomo Caving and Tubing

Included:

Hotel

Breakfast
Lunch

Today we begin with a quick pack up before sadly leaving our accommodation. Don't fret though, we get to head straight to Waitomo Caving and Tubing - what a way to end an epic holiday! Soak in this fantastic day of caving, tubing, waterfall jumping, and glow worm sighting! Trust us, you'll be beaming after this experience! Finally, we head back to Auckland and say our goodbyes
Accommodation
We will stay in three different locations as we make our way exploring the North Island. Locations include: Turangi, Rotorura and Waitomo We find the best located accommodation to minimise travel time And we orgnanise and book all the accommodation (twin share) so you don't have to do anything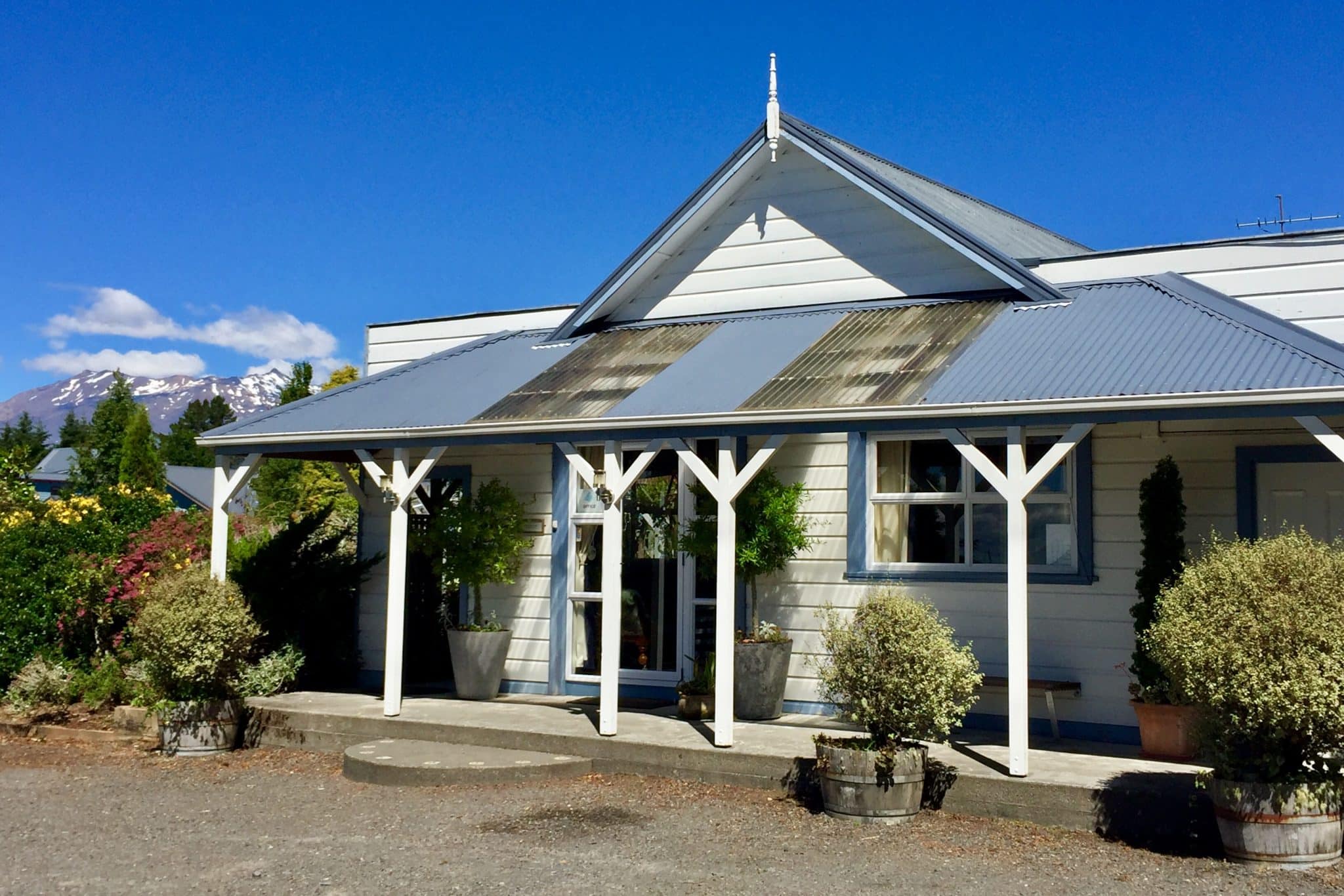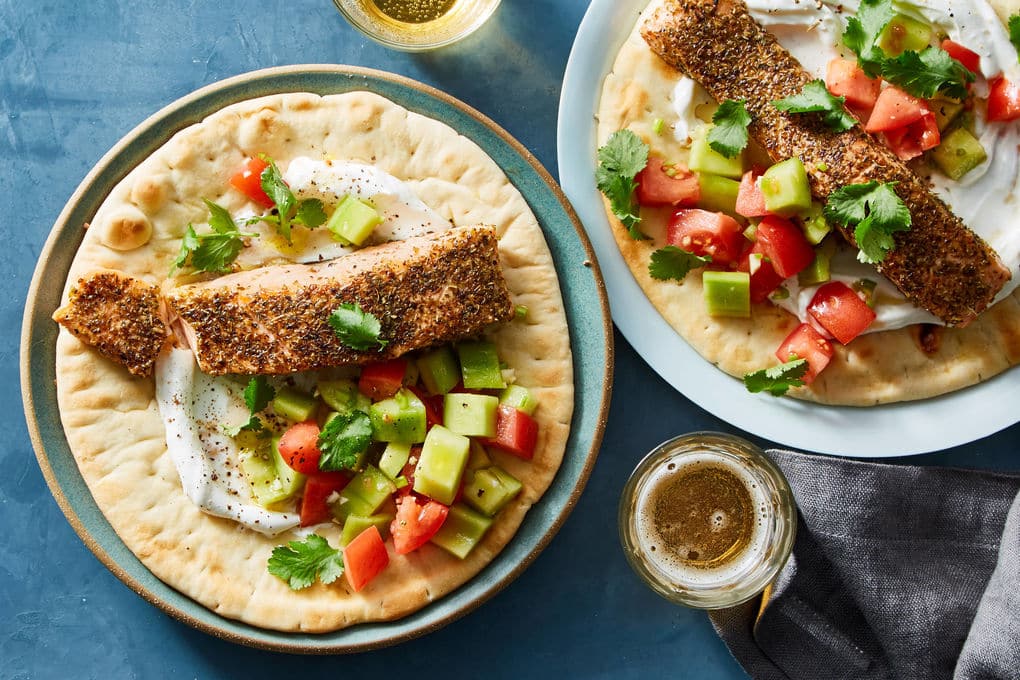 Food
Full catering provided - mostly home-cooked meals! Breakfast, lunch and dinner plus dessert and snacks. All dietaries are catered for. An example of days menu might be: Breakfast: Eggs, cereal, overnight oats and fruits Lunch: A salad or wrap with fresh veggies Dinner: A curry with rice and naan Desert: The FAMOUS sticky date pudding (yum) Snacks: Lemon slice cake, protein balls
Where we're going
New Zealand North island
What our adventurers have said
"This NZ trip with TSA was AWESOME!! Jam packed full of amazing hikes and activities in beautiful NZ with a great bunch of strangers who quickly became new friends! Hiking, eating, laughing and singing (Gloria!) Loved it!" - Chelle, North New Zealand
BOOK NOW
Upcoming Dates
New Zealand North Island
Start: November 20, 2024 9:00 am
End: November 26, 2024 5:00 pm
Price: $4195 $4195
Members Price: $3995
12 left
Book now
Secure your spot with a non refundable deposit, and have the remainder payment be automatically split over additional payments. Proceed with booking to choose your payment option. See here for our payment plan details terms and conditions.