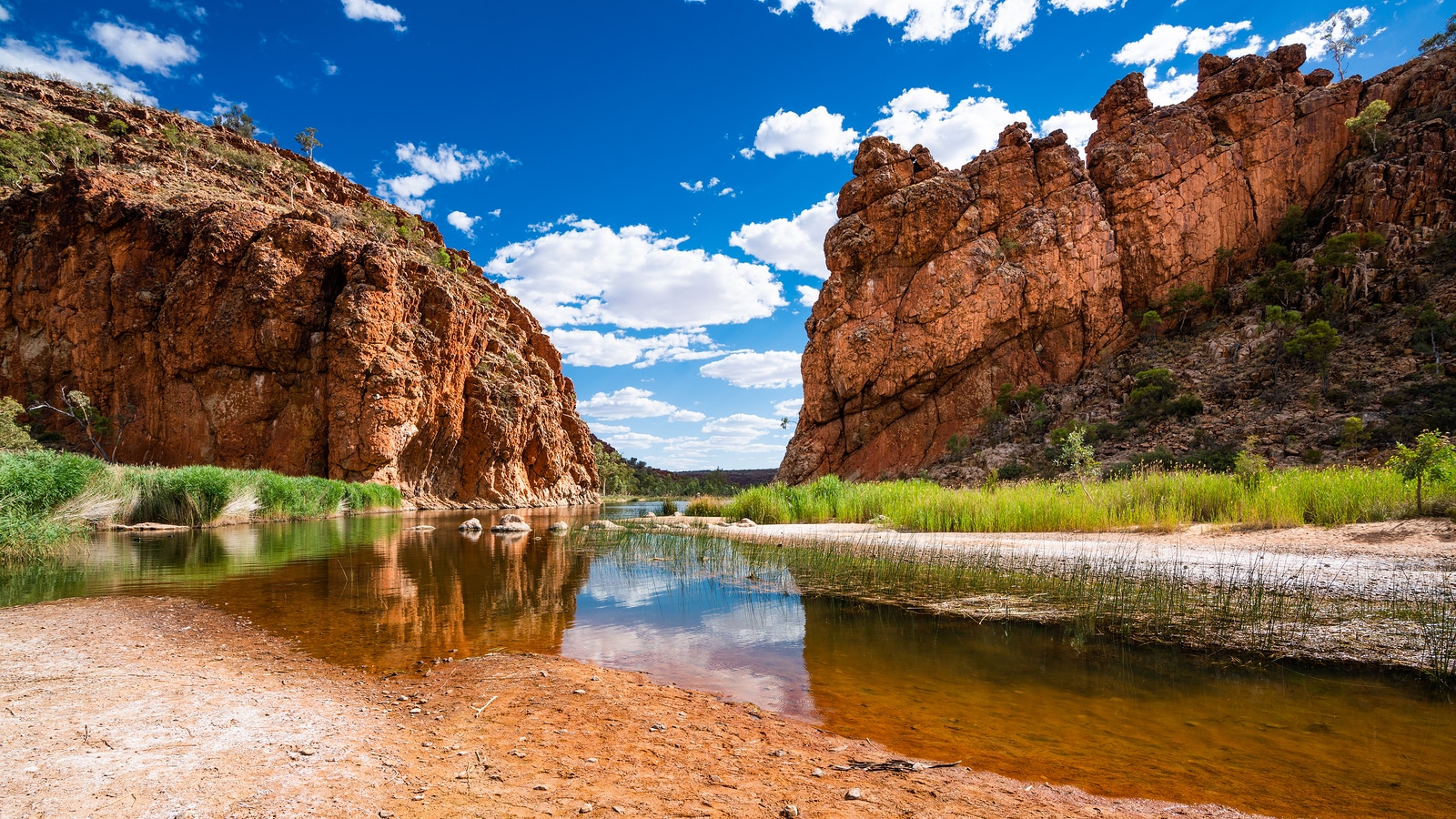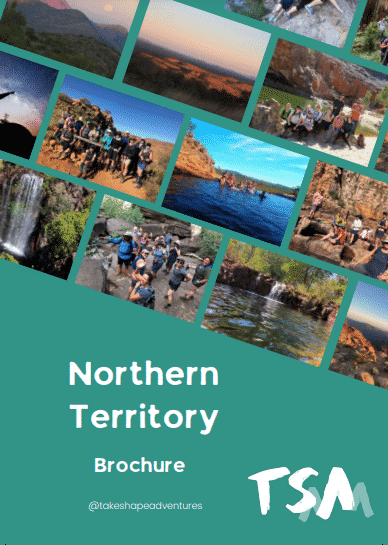 Download our brochure for all you need to know
Overview
A variety pack of ADVENTURE and unforgettable experiences! Get ready for a whirl-wind adventure of hiking with tourist hot spots and some off the beaten track exploring, this is the Northern Territory with TSA!
The Northern Territory boasts some of the most unique and diverse landscapes in Australia. On this 6 night / 7 day adventure, you'll discover what the real Outback is, exploring the nooks and crannies of the top of Australia. Hike on the fire'y red rock trails famous in the Outback, jump in a kayak on the Katherine Gorge and tick off some bucket list items such as a wildlife and crocodile cruise. Plus plenty of swimming holes to jump into and cool off! Don't forget your swimmers :)
We have partnered with a top local company in NT to create an inclusive magical journey of discovery, amazing scenery, stunning contrasts, diverse hikes, the very best water holes and everything else you have come to expect from our all inclusive experiences. Limited spots, don't miss out!
Upcoming Dates
No hassle, no stress
Itinerary, accommodation, food...TSA has it covered! Join us on this adventure without the stress of organisation so you can focus on getting the most out of your trip.
Expert guidance
Highly trained and experienced tour guides who bring the adventures to life. Our guides are remote first-aid trained and carry powerful UHF radios, PLBs, and first-aid kits.
Great community
Create long-lasting connections and friendships with like-minded people. Our community is one of the largest hiking communities in Australia and we're growing every year!
Hiking and scenery
Experience the best wildlife, scenery, and trails around the world. We take you on the paths less travelled to create unforgettable memories.
Tour Highlights
The best of adventure and hiking in the Top End
6 days visiting and discovering Kakadu, Litchfield and Nitmiluk National Parks
2 nights sleeping in a swag under the stars
The best of waterfalls, rock-holes and secluded swimming spots
Kayaking along the famous Katherine Gorge (Nitmiluk NP)
Crocodile and wildlife cruise on Corroboree Billabong
A range of fantastic walks and hikes
What's Included
All meals, including snacks along the trail
All dietaries are catered for – please let us know when booking
Experienced, first-aid trained local guides
Comfortable chauffeured four wheel private vehicle
A well planned itinerary to maximise our time away
Our wonderful TSA enthusiasm – we throw that in for free 😉
Day 1

Day 1

Included:

Hotel

Breakfast
Lunch
Dinner
Day 2

Day 1

Included:

Hotel

Breakfast
Lunch
Dinner
Day 3

Day 1

Included:

Hotel

Breakfast
Lunch
Dinner
Day 4

Day 1

Included:

Hotel

Breakfast
Lunch
Dinner
Day 5

Day 1

Included:

Hotel

Breakfast
Lunch
Dinner
Day 6

Day 1

Included:

Hotel

Breakfast
Lunch
Dinner
Day 7

Day 1

Included:

Hotel

Breakfast
Lunch
Dinner
Accommodation
We stay in a mix of hotel or resort accommodation broken up with two nights stay in tents or swags under the stars; a magical experience, getting back to basics, really connecting with nature and just a great way to experience the Northern Territory. We end our trip in the Pine Creek Railway Resort which not only has a pool to soak our weary, but enriched bones! BUT it has a huge train attached, you can't miss it!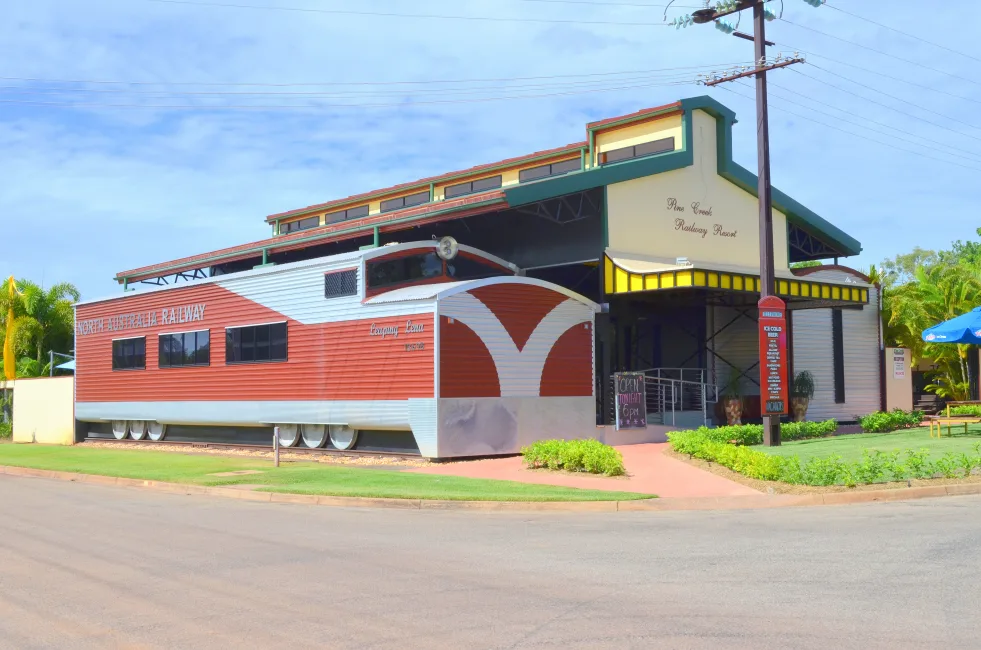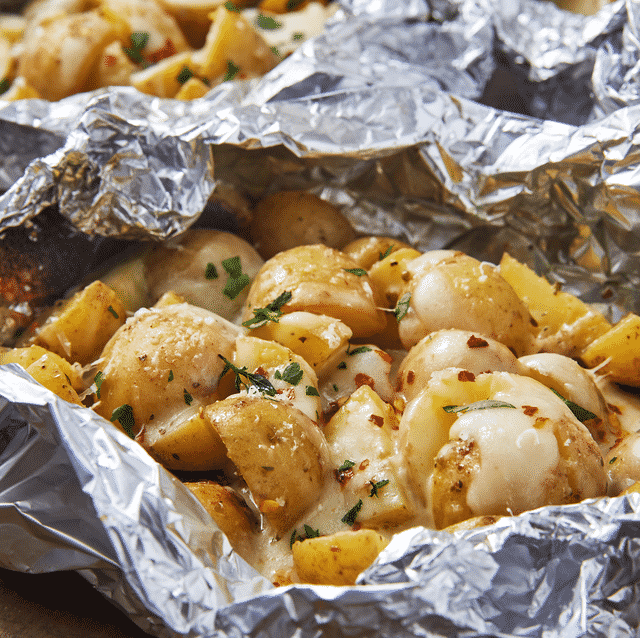 Food
We make sure you are fed on this trip, all meals are included plus snacks along the trail. All food is prepared and cooked at the various stops and camp sites. We ensure the food is substantial to fuel you for your days adventuring. Please let us know of any dietaries prior to the trip.
Where we're going
Northern Territory, Australia
What our adventurers have said
"I think this tour would suit so many of our community, and anyone who loves getting off the beaten trail, and wants to feel like they are just exploring with a small group of friends & getting right into the heart of it, rather than being ferried around in a big commercial tour group." Sue
BOOK NOW
Upcoming Dates
Secure your spot with a non refundable deposit, and have the remainder payment be automatically split over additional payments. Proceed with booking to choose your payment option. See here for our payment plan details terms and conditions.