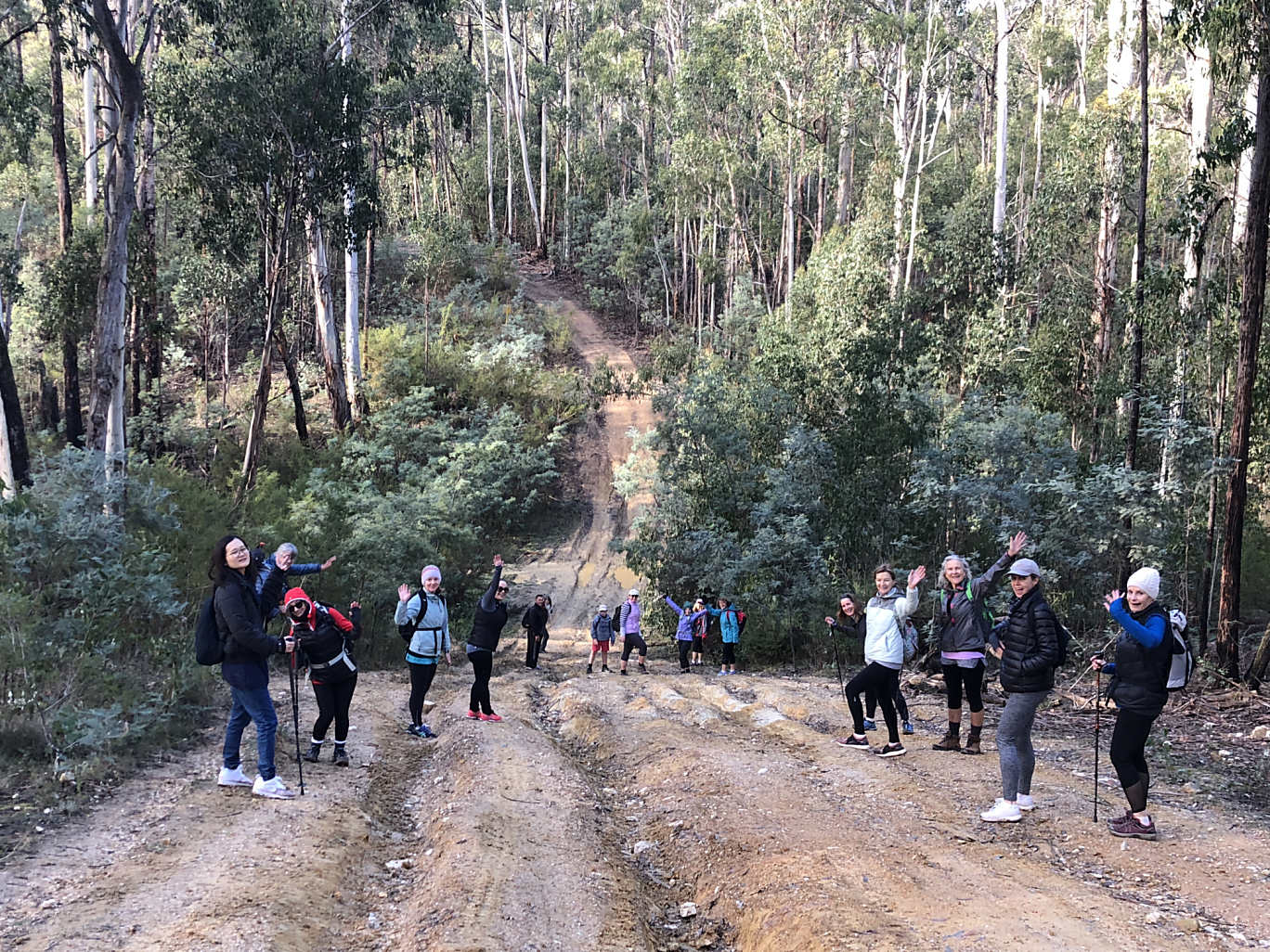 Overview
This walk commemorates the tragic story from Daylesford's gold era when three small boys wandered away from their homes in Daylesford in 1867. Despite a massive and lengthy search effort the boys were not found alive.
The Three Lost Children walk follows the approximate route the boys walked. The walk will take you through bush landscapes that were once active goldfields, and now part of the Wombat State Forest and the Hepburn Regional Park. Along the walk you will see the remnants of gold mines, water races and tramways.
Upcoming Dates
No hassle, no stress
Itinerary, accommodation, food...TSA has it covered! Join us on this adventure without the stress of organisation so you can focus on getting the most out of your trip.
Expert guidance
Highly trained and experienced tour guides who bring the adventures to life. Our guides are remote first-aid trained and carry powerful UHF radios, PLBs, and first-aid kits.
Great community
Create long-lasting connections and friendships with like-minded people. Our community is one of the largest hiking communities in Australia and we're growing every year!
Hiking and scenery
Experience the best wildlife, scenery, and trails around the world. We take you on the paths less travelled to create unforgettable memories.
What's Included
Full catering, lunch and snacks including all dietary needs
Experienced & qualified guides
Scenery & wildlife
First Aid Support
Our wonderful TSA enthusiasm!
Where we're going
Jubilee Lake Holiday Park & Cafe 151 Lake Rd, Daylesford VIC 3460
What our adventurers have said
BOOK NOW
Upcoming Dates
Three Lost Children
Start: June 23, 2024 9:00 am
End: June 23, 2024 3:00 pm
Price: $96 $96
Members Price: $86
12 left
Book now