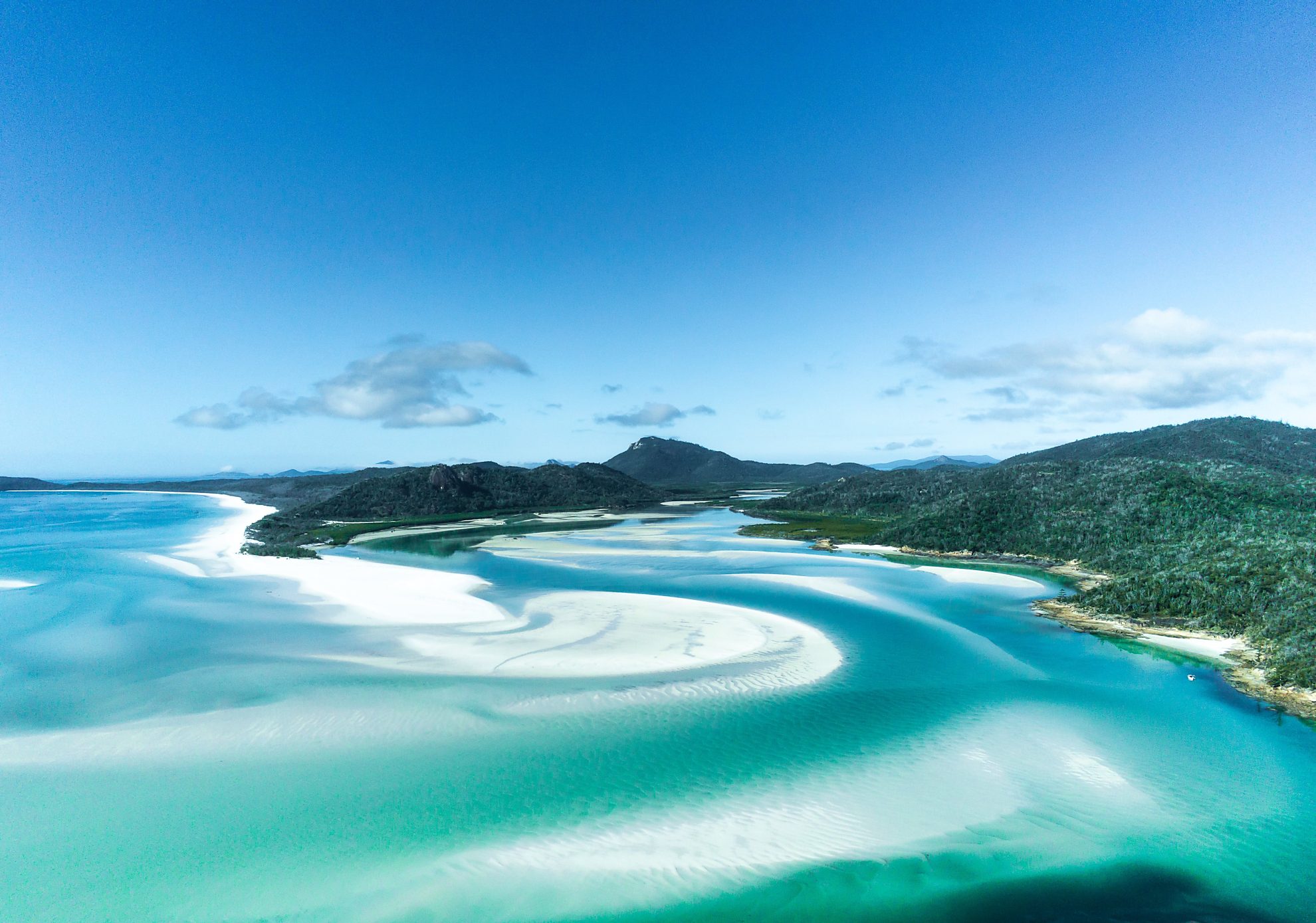 Whitsundays Sailing Adventure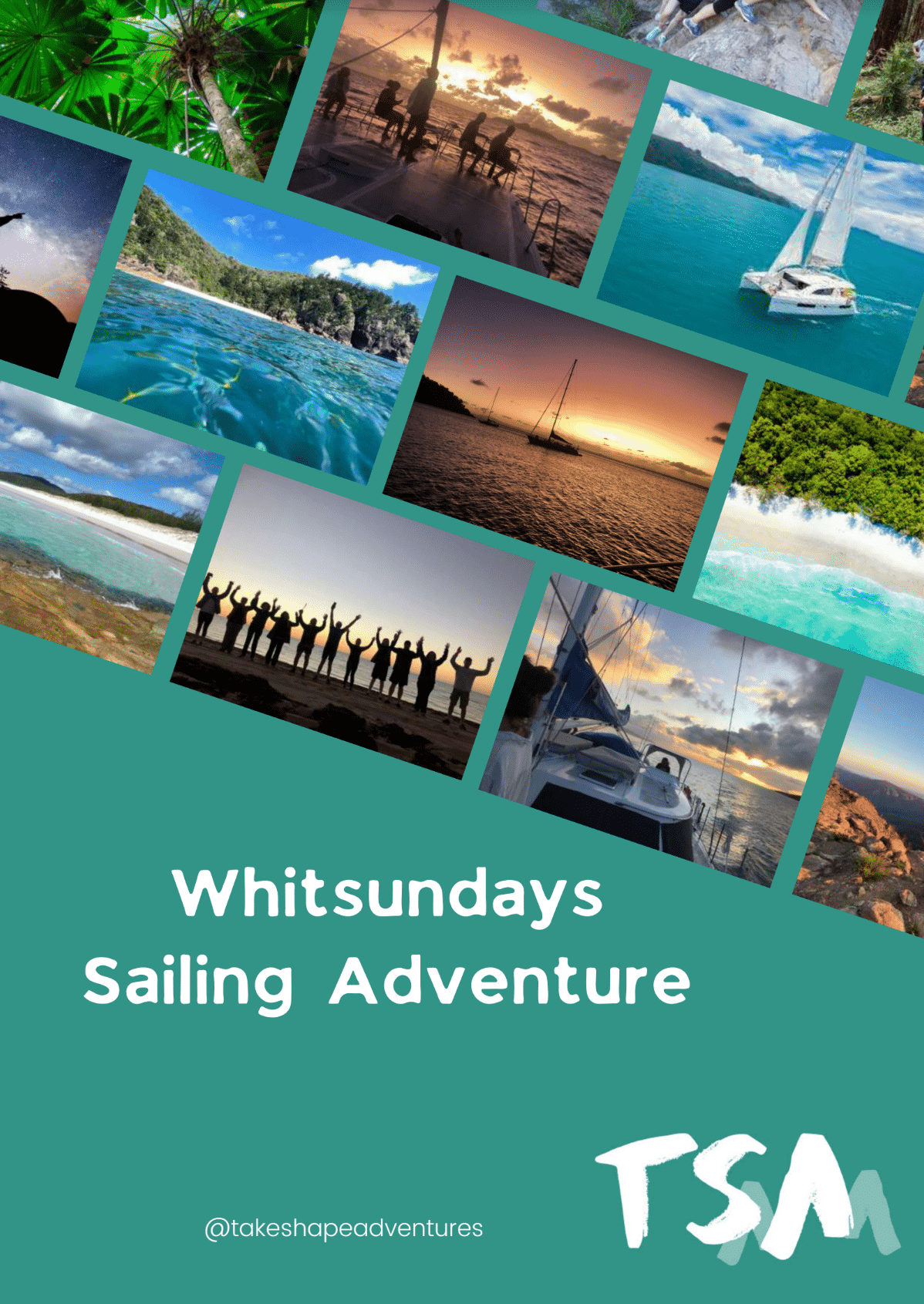 Download our brochure for all you need to know
Overview
A TSA tour like no other! We have handpicked the very best of the Whitsundays experience and created a 5-day tour for you to explore this tropical paradise with us. Get ready to immerse yourself in yacht life! Three nights on our own private yacht, sailing the islands and stopping off at beautiful beaches. We'll do some swimming, snorkelling and paddle boarding; and it wouldn't be a true TSA trip without some adventure, so we've included a small selection of short island walks and hikes up to lookouts for spectacular views of the islands. We spend two nights at Airlie Beach, enjoying the slow paced, tropical town vibes. If you're looking for a relaxing island adventure, this is it! A great balance of exploring, walks and activities with plenty of relaxing so you'll feel disconnected from your busy life and leave feeling rejuvenated.
Upcoming Dates
No hassle, no stress
Itinerary, accommodation, food...TSA has it covered! Join us on this adventure without the stress of organisation so you can focus on getting the most out of your trip.
Expert guidance
Highly trained and experienced tour guides who bring the adventures to life. Our guides are remote first-aid trained and carry powerful UHF radios, PLBs, and first-aid kits.
Great community
Create long-lasting connections and friendships with like-minded people. Our community is one of the largest hiking communities in Australia and we're growing every year!
Hiking and scenery
Experience the best wildlife, scenery, and trails around the world. We take you on the paths less travelled to create unforgettable memories.
Tour Highlights
Travelling and sleeping aboard a private yacht
Downtime to sit on deck, read a book or simply breath and rest the tired brain
Snorkelling along the reef with lots of fish, and a secluded reef where you can drift above a wonderful variety of coral.
Paddle boarding the calm cove waters, or frolic around (full stinger suits provided)
A selection of short coastal, island and lookout walks, to observe the stunning white beaches and turquoise waters
Glorious insta-worthy sunsets and sunrises as you sail and hop from Island to Island!
Great social fun and encouragement
What's Included
3 nights' accommodation on a private yacht with your TSA friends
2 nights accommodation in a twin share lodge in Airlie Beach (1 night before and 1 night after boat trip)
Breakfasts, lunches, dinners included. BYO alcohol, soft drink and boat nibbles!
5 days travelling and exploring the the Whitsunday Islands and Airlie Beach
All paddling, snorkelling and required safety equipment
Fully guided and supported by TSA staff Safety and peace of mind with TSA guides.
Further optional activities may be available
Day 1

Welcome

We'll pick you up from the airport around midday and head straight to our accommodation in Airlie Beach to unpack and get ready for the adventure ahead. We'll get together and head off for a short afternoon walk into town to see the sights, have a look through the shops, wander down the esplanade, and get into the tropical Queensland vibes. Dinner will be at a local restaurant.
Day 2

Airlie Beach - Whitsunday Island

Included:

Hotel

Breakfast
Lunch
Dinner

We start with a short walk along the foreshore path and the wonderful Airlie Promenade as we take in the glorious beaches and sunny skies, before grabbing a delicious lunch together on the foreshore reserve. We'll then pack our things, board the boat, and go through a quick briefing, and then set sail to make our way across to Whitsunday Island. Our first anchorage will be in the calm and secluded waters of the bay. Enjoy a fantastic first meal aboard and a glass of bubbly on our own private charter boat.
Day 3

Whitsunday Island

Included:

Hotel

Breakfast
Lunch
Dinner

We wake up early this morning and sail around to catch the sunrise on the east side of Whitsunday Island. Enjoy morning breakfast on board before we wander across to Hill Lookout and onto Whitehaven Beach. Head back to the boat and then travel north towards the top of Whitsunday Island and to our afternoon swimming and snorkelling location where we will put on our goggles and explore the reef. We'll anchor nearby and enjoy another lovely meal on deck.
Day 4

Whitsunday Island - Airlie Beach

Included:

Hotel

Breakfast
Lunch
Dinner

We're up early again this morning to paddle boards straight off the back of the boat. You can stand, kneel, or just lay around on a board in the water, soaking up the picturesque location and making the most of the opportunity to connect with your fellow adventurers on the water and just have a laugh. Jump back on board to sail across Whitsunday passage back to Airlie Beach in the early afternoon. We'll thank our awesome skipper and crew and head back to our last night's accommodation in Airlie Beach.
Day 5

Airlie Beach

Included:

Hotel

Breakfast

We'll start this morning with a very early walk up to the heights above Airlie Beach and Honeyeater Lookout. Take some time to appreciate the gorgeous morning sky for a few moments before the return trip back down to the accommodation. We'll pack up and have you at the airport for your flight home during the day.
Accommodation
The accommodation on shore will be twin or triple share at a local lodge, retreat, or villa in the town of Airlie Beach. The accommodation will be 3-4 star and there will be single supplement options. We do encourage you to share, as this is how you get to connect and create amazing lifelong adventure friends. Sleeping on the boat is an adventure, one that will create memories with the gentle rocking to help you sleep like a baby! While the accommodation is clean and unique, boat beds are not very big and there is not much space to spread yourself and your gear out...about the same as sleeping in your tent.. There are a variety of beds, from small double cabins through to single bunks in a common area. You will need to travel light and be happy to adapt to the space, as we share it in close connecting comfort with your fellow TSA adventures.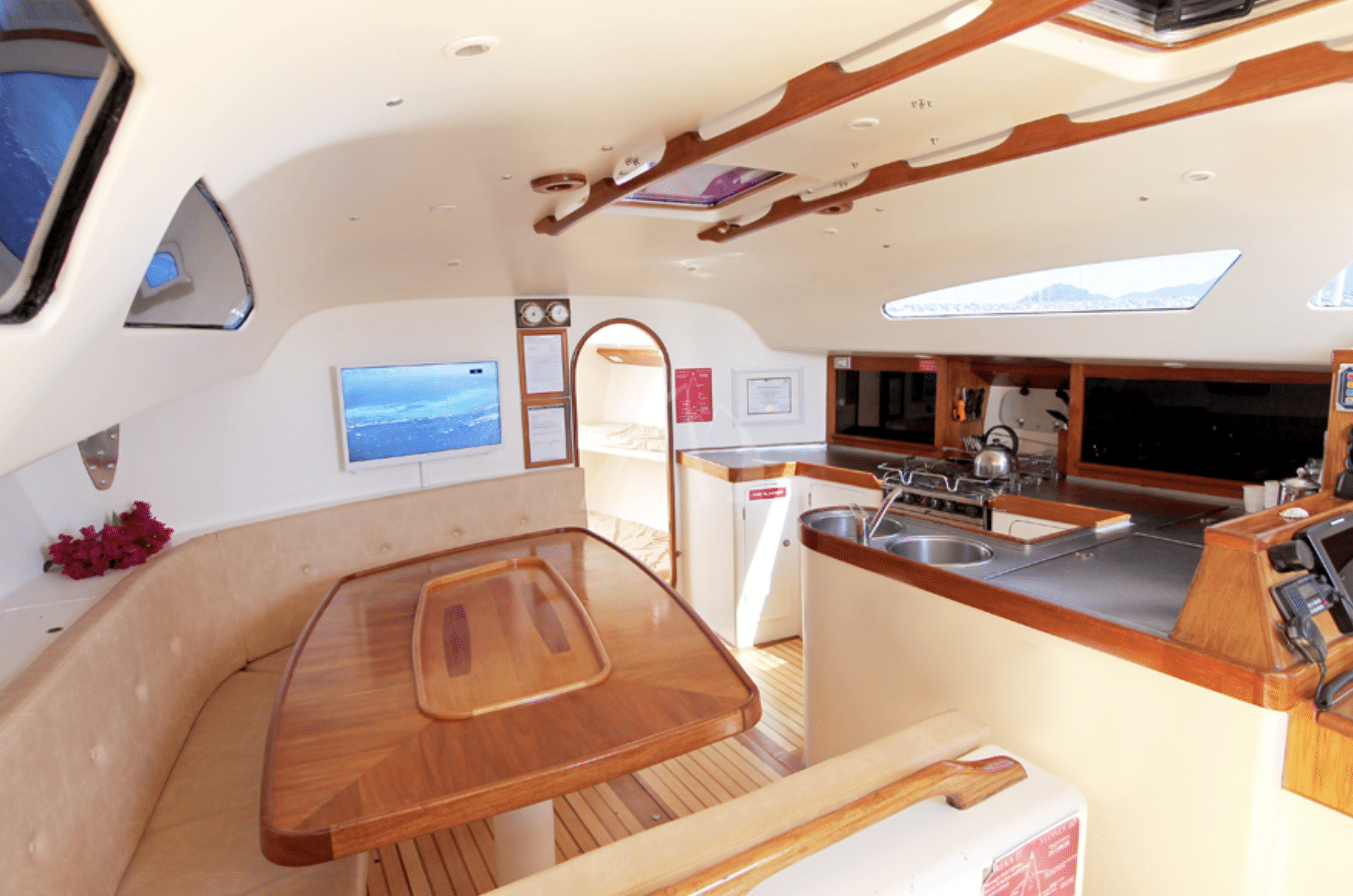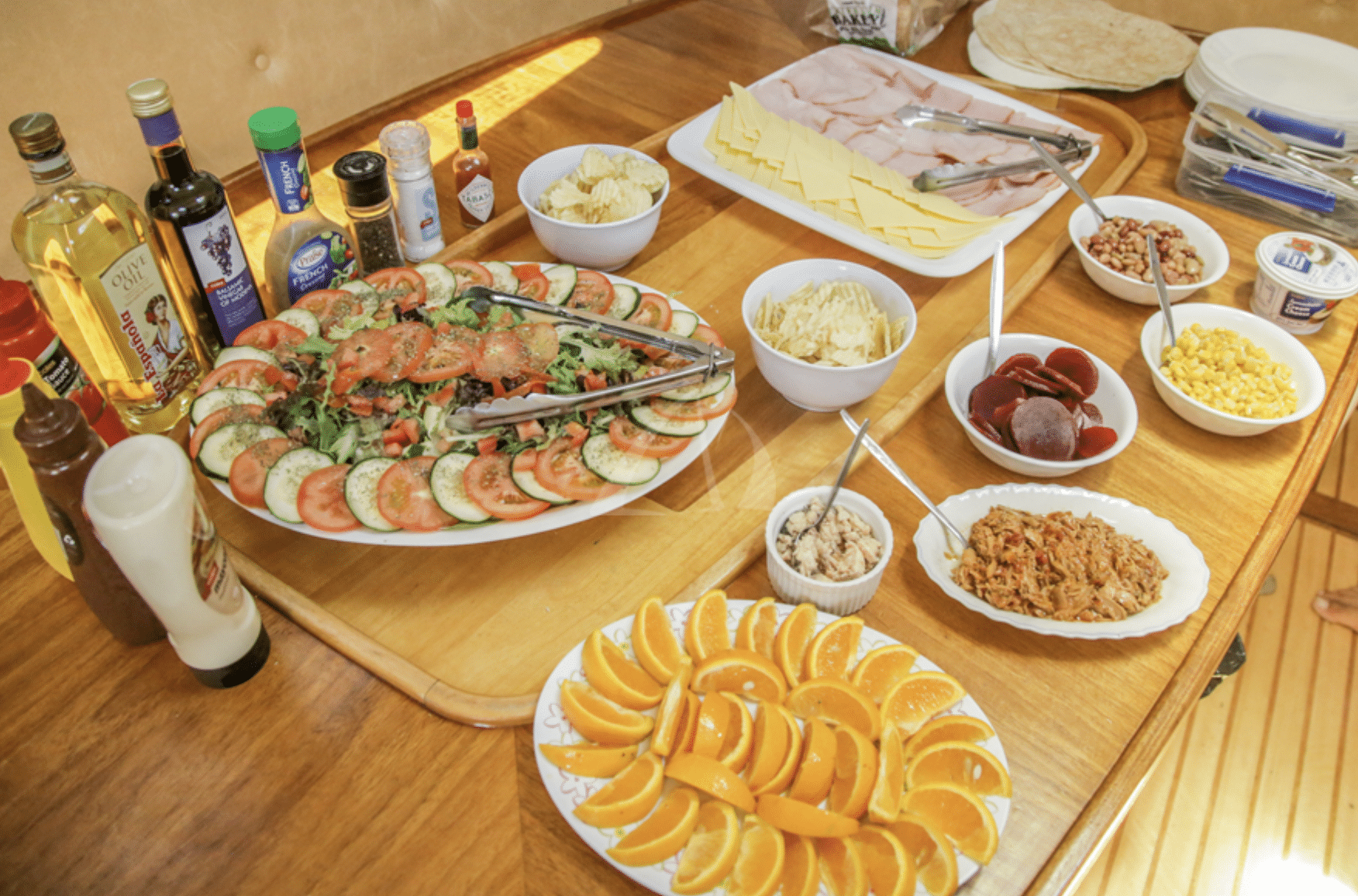 Food
This tour is fully catered with all meals being provided either on the boat, at a local venue, or through TSA. You are welcome to bring some snacks/nibbles along to share on the boat if you want. Food will be prepared to high standards, we will do our best to accommodate most intolerances and dietary requirements but there may be extra charges. Please contact us if you have any special circumstances. As always, we will do our very best to ensure you are catered for. Soft drink and alcohol is not provided but BYO on boat is allowed.
Where we're going
Whitsundays, Queensland
What our adventurers have said
The trip to the Whitsundays was absolutely amazing. A thoroughly enjoyable experience with a group of like minded TSA devotees. We did a little bit of gentle hiking (optional), tested our balance on stand up paddle boards and of course spent an amazing three days on Eureka II. I instantly fell in love with the freedom that sailing brings, so much so, I am now learning to sail. The snorkelling was unbelievable, so many fish, coral and clams to view. And of course, the famous Whitehaven beach. It's crystal clear water, stingrays and blue crabs really need to be seen to be believed. Overall, an amazing trip with a wonderful group of people - Jenny Daborn
BOOK NOW
Upcoming Dates
Secure your spot with a non refundable deposit, and have the remainder payment be automatically split over additional payments. Proceed with booking to choose your payment option. See here for our payment plan details terms and conditions.