We have another fantastic community story this week, this time from Kate Frawley. She's got some encouraging messages about the positive outcomes of giving things a go, and how hiking gives you the option to either build up to trickier walks, or just jump right into a challenging one. Have a read and see how adventuring has transformed Kate's life and lead to her discovering a new passion.
I started with TSA in 2018. I had been watching TSA on Facebook, but waited until the three hike special was available. I then booked my first hike ever, which was the Southern Cathedral Ranges with Tracey.
This was a great hike to start with and it helped me know that I can do hard hikes. This was the start for me with TSA and I continued to do monthly hikes for the first 18 months.
Towards the end of 2019, I did my first overnight hike which was Refuge Cove at Wilsons Prom. This gave me great confidence in doing overnight hikes. Some of the other great hikes that I have done with TSA (that I would never have imagined doing otherwise!) were the Overland Track and the Walls of Jerusalem in Tasmania. I discovered my love of alpine hiking, leading to hiking Mt Bogong and Feathertop.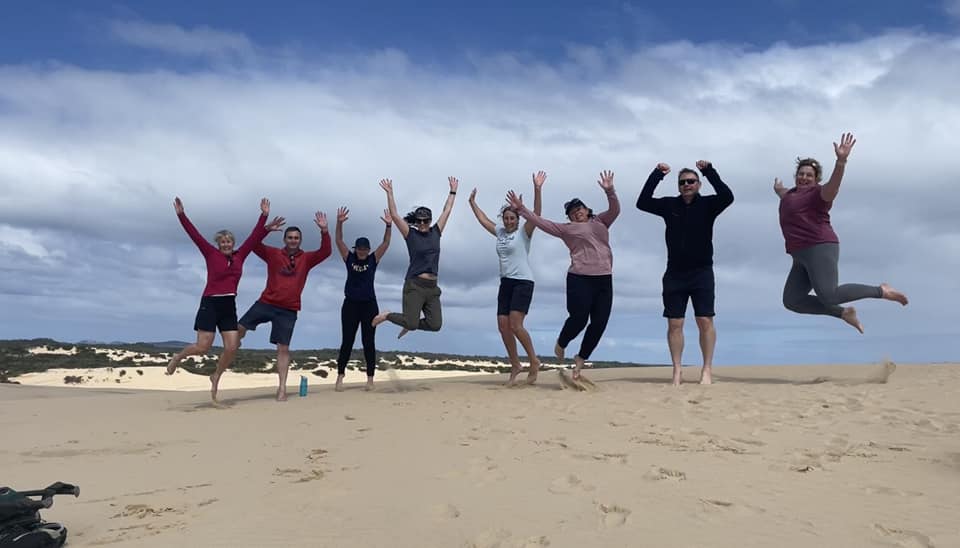 I just thought I'd give some context about the awesome trips that Kate is talking about here, just to show how awesome she is and maybe give you readers some great ideas for your next hike – or your very first one. Kate really went straight for the top with our Southern Cathedral Ranges hike, which is one of our few Grade 5 hikes, a.k.a. the most difficult ones! This is a fantastic challenging walk with some uphills and exciting scrambling, so it's a great achievement to smash out this hike and even better to do it with a supportive group around you. If this sounds like your kind of hike, check out what dates we have coming up! P.S. We also have a Northern Cathedral Ranges hike that is only a Grade 4 if you want to build up to a Grade 5 first.
https://takeshapeadventures.com.au/location/cathedral-ranges/
Next: Wilsons Prom. What a gorgeous corner of Australia and the whole world honestly. Tackling your first overnight hike can seem like a struggle, even if you're an experience day hiker like Kate clearly was (monthly hikes for 18 months? Phew, my legs are sore just thinking about it!). It can raise lots of worries like what to pack, what to wear, what to eat?! But as Kate showed us once again, it's all about taking that leap of faith into something scary, and realising it's not that scary after all. Plus, with our guides preparing your food, giving you support, and assisting you with gear, you can give your a-game into hiking. Wilsons Prom is a prime place to test the overnight hiking waters (metaphorically and literally) as it's nice and close if you're from Victoria, and Kate's strategy of going to Tassie next is awesome!
Check out some of our Wilson's Prom trips below
https://takeshapeadventures.com.au/location/wilsons-prom-packless/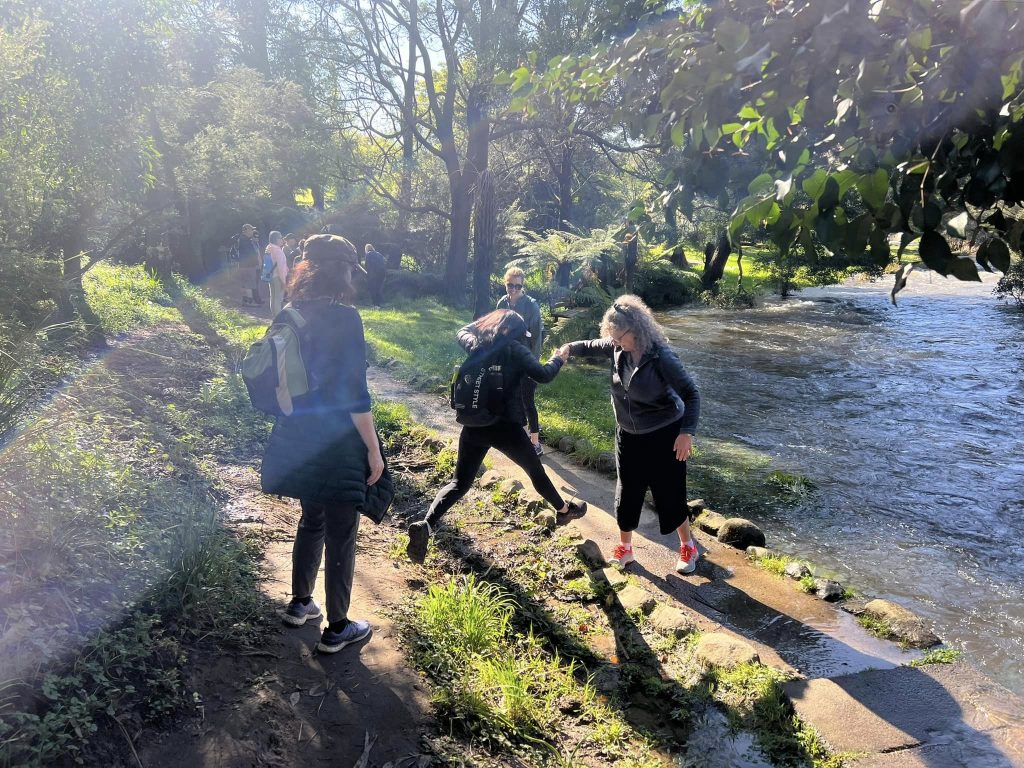 The things that I most enjoy doing with TSA is finding new places to hike and having a good chat with new and interesting people.
Thank you for such an inspiring story, Kate! What a great message to potential hikers or anyone else who is thinking of doing something, but maybe has some fears or worries holding them back; the best thing you can do is dive in head first and give it go. You'll never know what you find.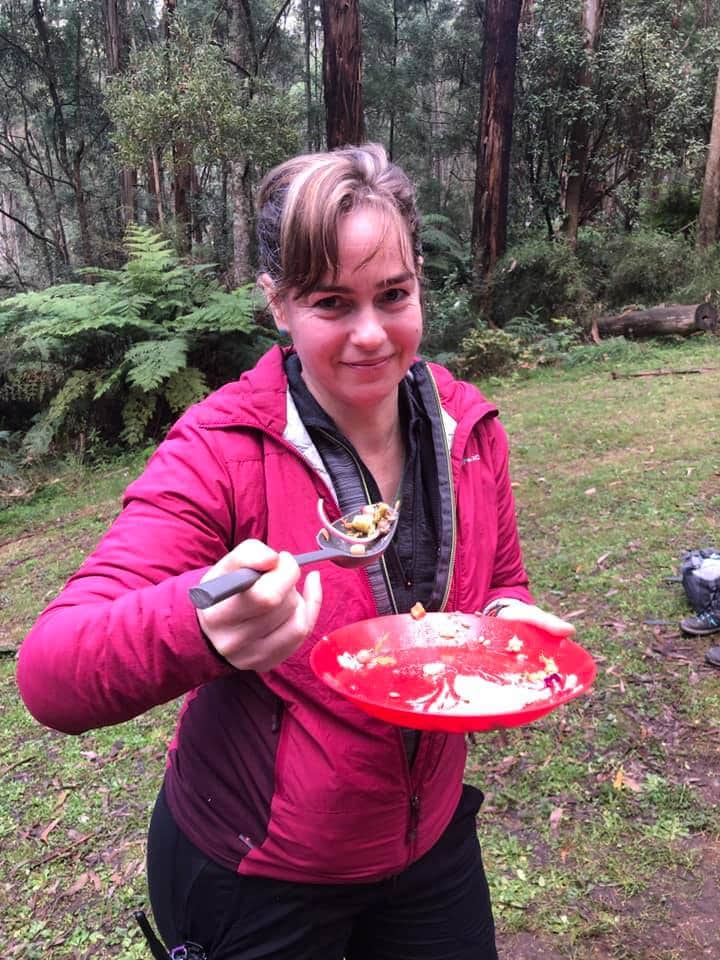 Plus, if you want to head to Tassie as the weather is warming, follow in Kate's footsteps and come with us. You might just discover your own love for overnight hiking and brave the snow like our wonderful storyteller! Although we no longer visit the Overland Track or the Walls of Jerusalem, we have our Bay of Fires trip which continues to be incredibly popular. Why not come away with us and see how awesome it feels to be surrounded by a new group of like-minded friends, all with someone supporting you through the whole experience? Like Kate, we know you'll be amazed at how much you can achieve and how good the outdoors can make you feel.
At the end of the day, it's just like Kate said: the best parts of the adventures are finding new places to hike and having a good chat with new and interesting people. Spending time in nature by exploring the outdoors and doing it all with a fantastic group of supportive new friends is truly the best way to improve all aspects of your health and add joy to your life.
If you have a hiking-related story (from a TSA hike or not!), that you'd like to see featured, then send it to hello@takeshapeadventures.com.au and maybe you'll be the next inspiring voice from our excellent hiking community. Bonus points if you have a few images to go with your story. Now get out there and start feeling better in nature!